In my late teens and early 20's, I used to do a lot of hockey TTM autos. I thought I would share some of my favorites with you all. Some of my favorite cards I ever got auto'd were from one of the two Parkhurst missing link sets that were put out around 1997 or so, give or take a year. I was really into the Tall Boy cards and sent some of them out and I was fairly successful overall. Each player is an award winner, all-star and/or HOFer. Enjoy!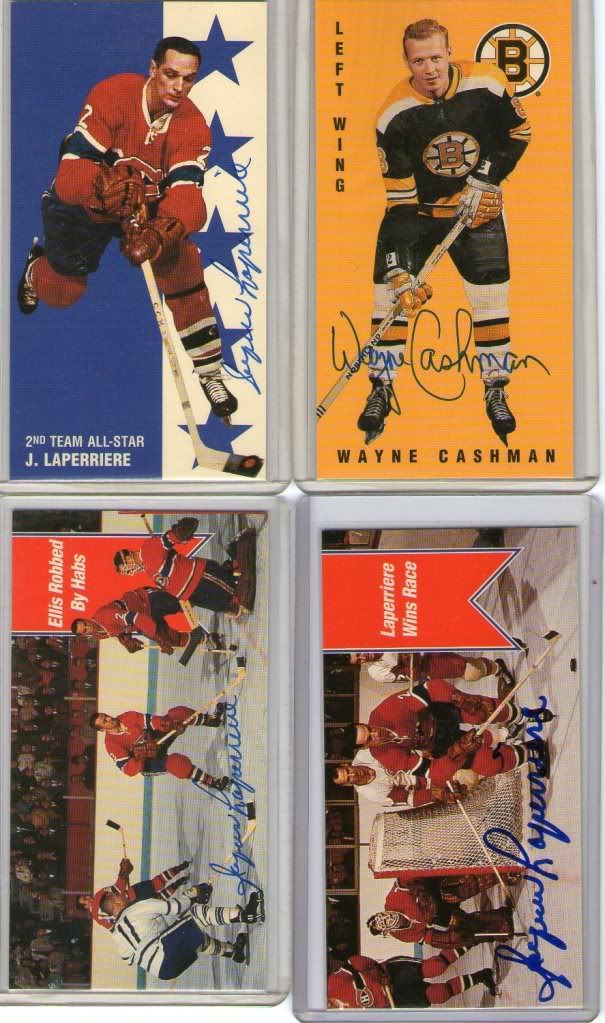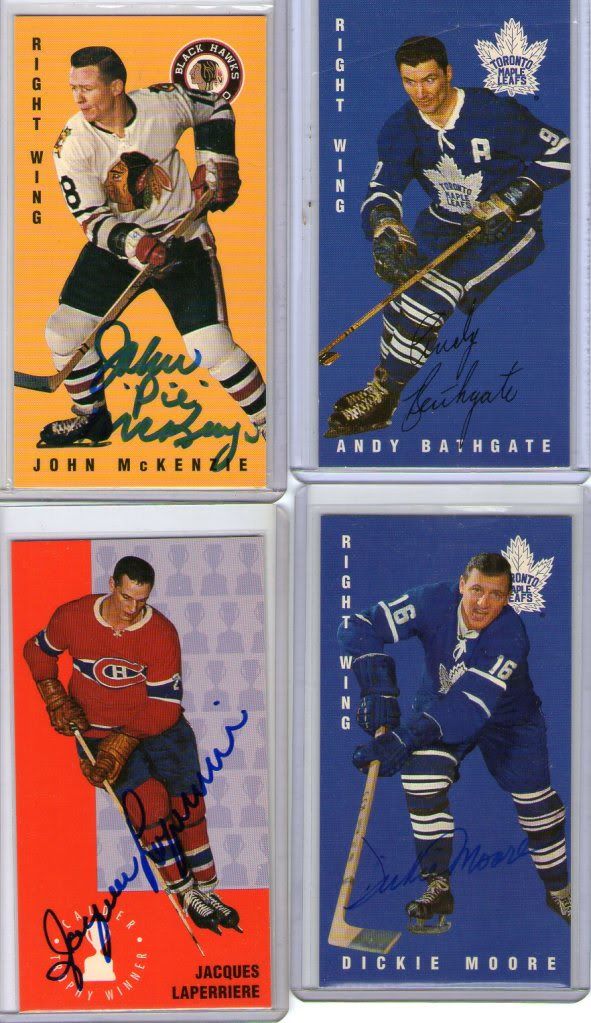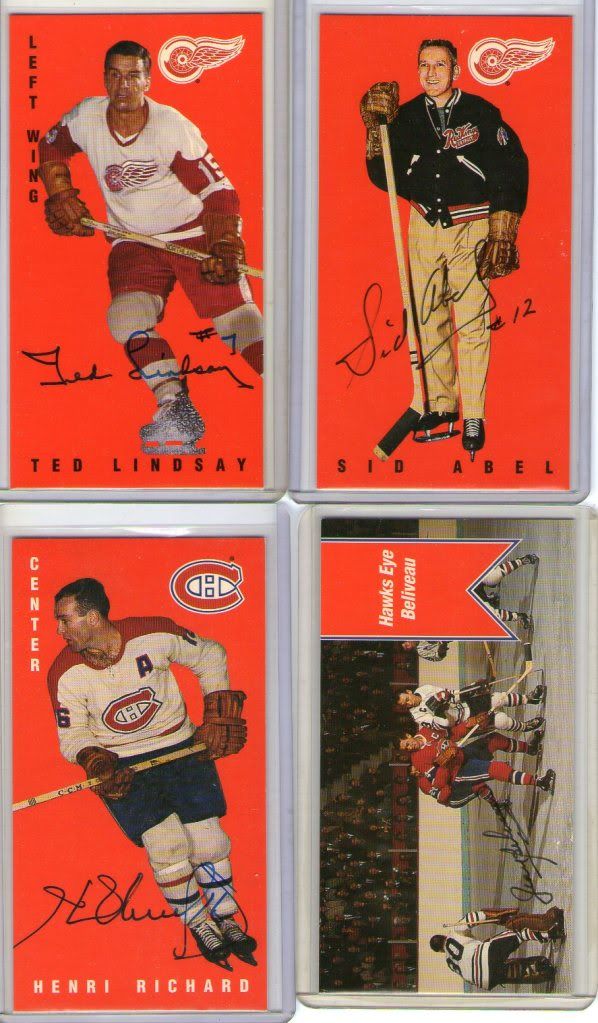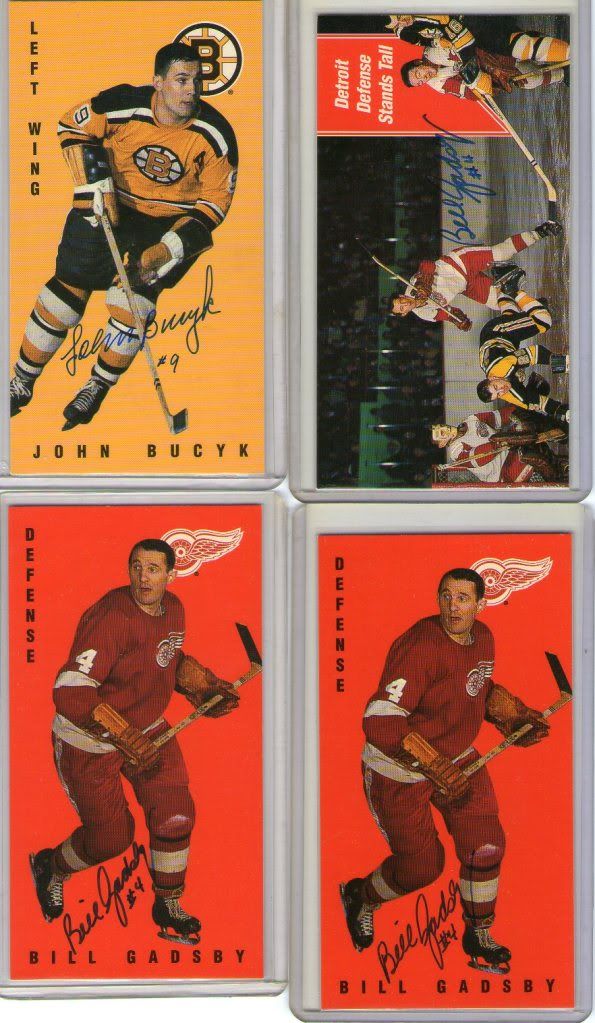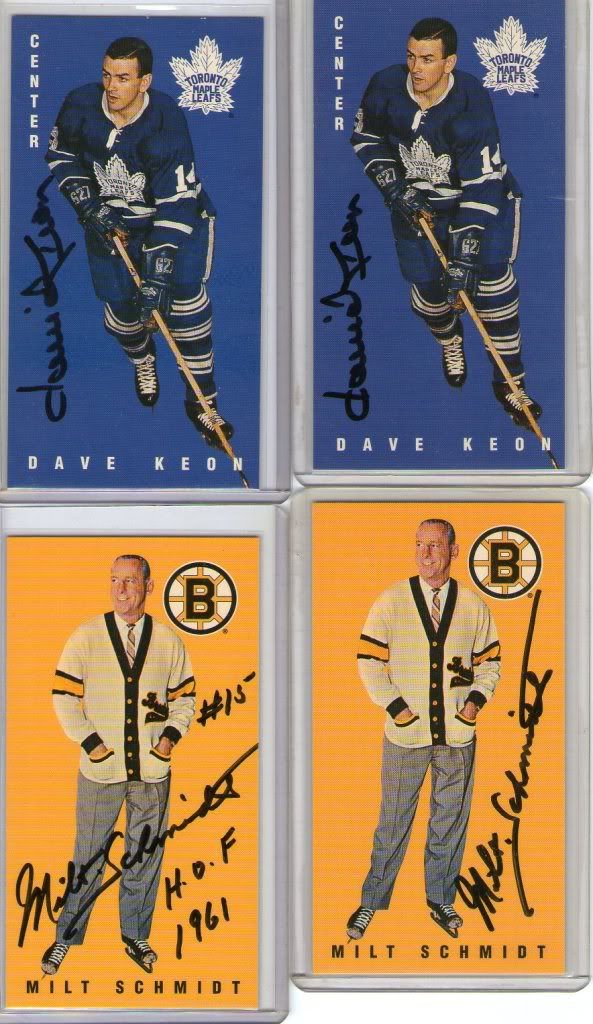 I sent to some of the old timers multiple times, and each time they were gracious enough to auto everything I sent (most of which isn't pictured here). Beliveau has such a crisp auto, as do pretty much all of the others. Each one is legible and not the crap scribble that passes as an auto from many of today's NHLers.
__________________
Bring me your Tyler Higbee cards!

Looking for A&G sized minis and Topps Olympic relics, pins, etc. for my daughter and refractors for my son

Favorite teams: Kings, Angels, Broncos, Packers, Steelers, Celtics, Globetrotters