Hey guys all prices are
dlvd
EXCEPT FOR THE BRODEUR/LUONGO AND THE COUTURIER.
These will have to be tracked if it is out of the US
. So if you are interested in these cards and you are NOT from the US please pm me with your location and I will get back to you with a price dlvd.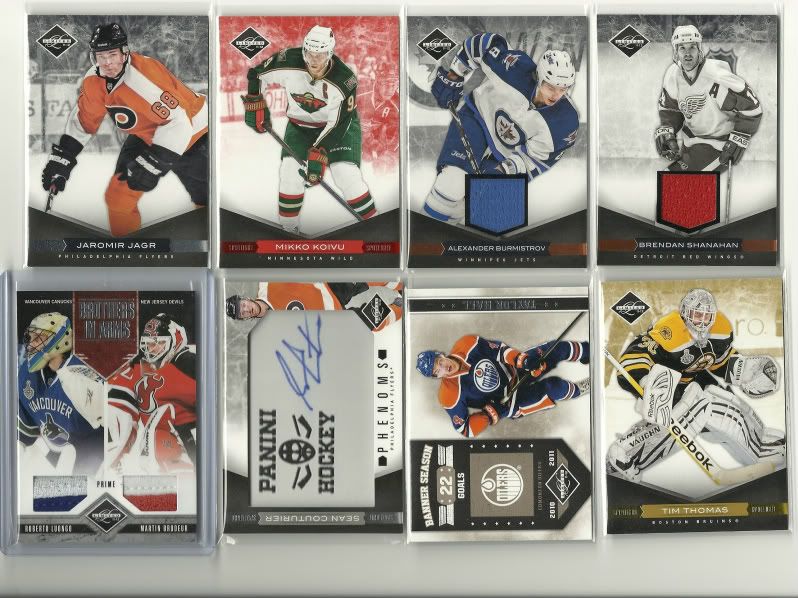 Hall 103/299 ---- $6
Thomas 6/25 ---- $20
Koivu 3/49 ---- $6
Jagr 195/299 ---- $15
Burmistrov 68/99 ---- $25
Shanahan 62/99 ---- $12
Couturier 24/49 ---- $70
Brodeur/Luongo 23/25 ---- $45
feel free to make an offer too
Thanks
Brandon