so i dropped by my usual wednesday mornign lcs rounds to check what new product they have instock . i was expecting them to carry star wars galaxy 7 but too bad nada. so i saw their shelf and was thinking of getting some vampire diaries but in the end i settled for all their loose packs of Wolverine (12 packs)
Heroes (3 Packs) then their last pack of Lost ... (Last Pack Mojo !!!!) as much as i want to buy more these are what is left on their shelf.
so i busted the lone pack of Lost ... what would you expect of course this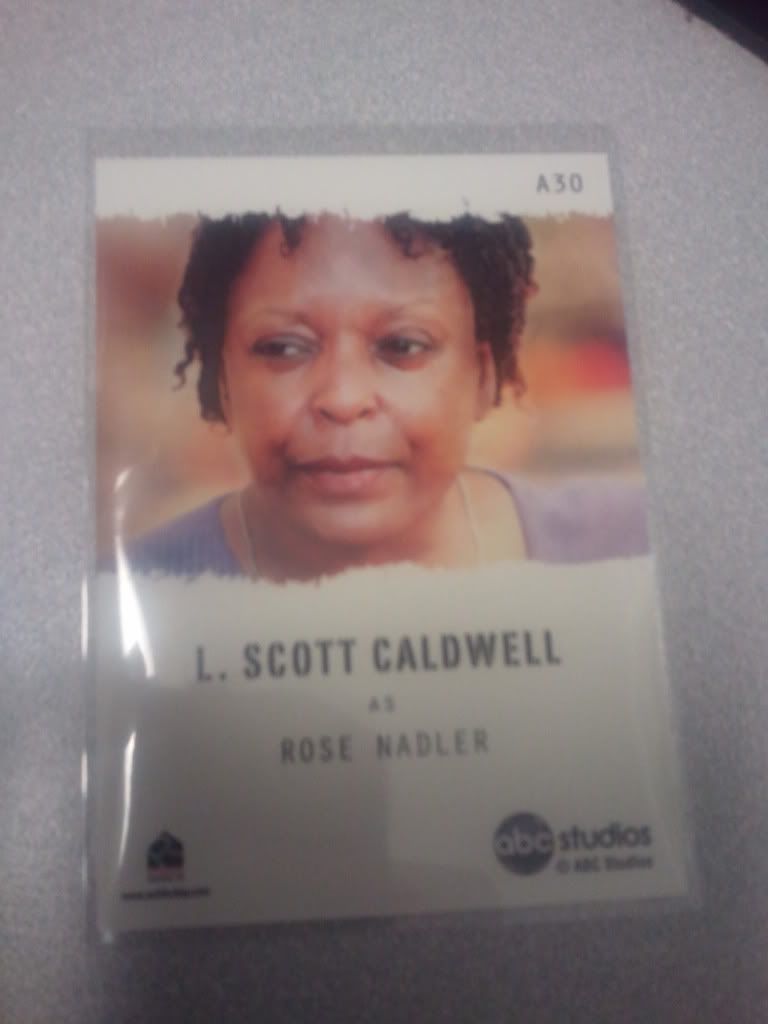 yeah nothing LOL !!!!!
usually when i open Rittenhouse packs i have the tendency to open it backwards to thrill myself for those autos
so i did that with Wolverine ... 3 Times i got my hopes up this is why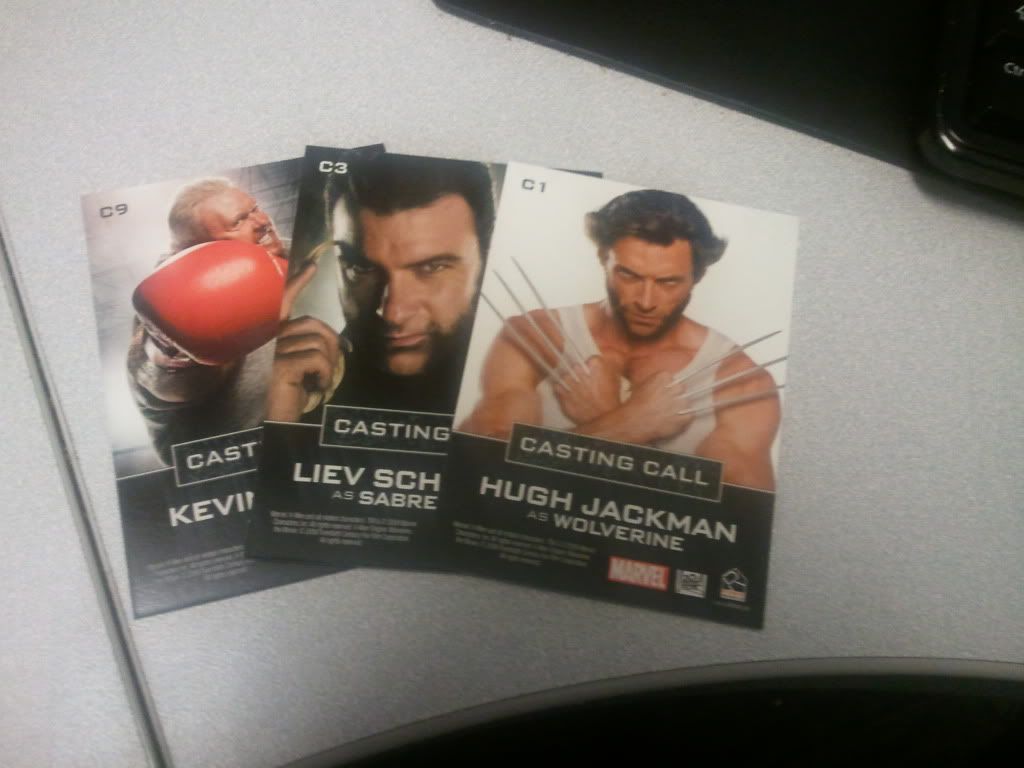 Casting Calls ... damn i wished they were the autos of my packs
but anyway going through the packs i was lucky to find out that the packs i bought still contained the 2 guaranteed hits from the box of Wolverine but they kinda sucked though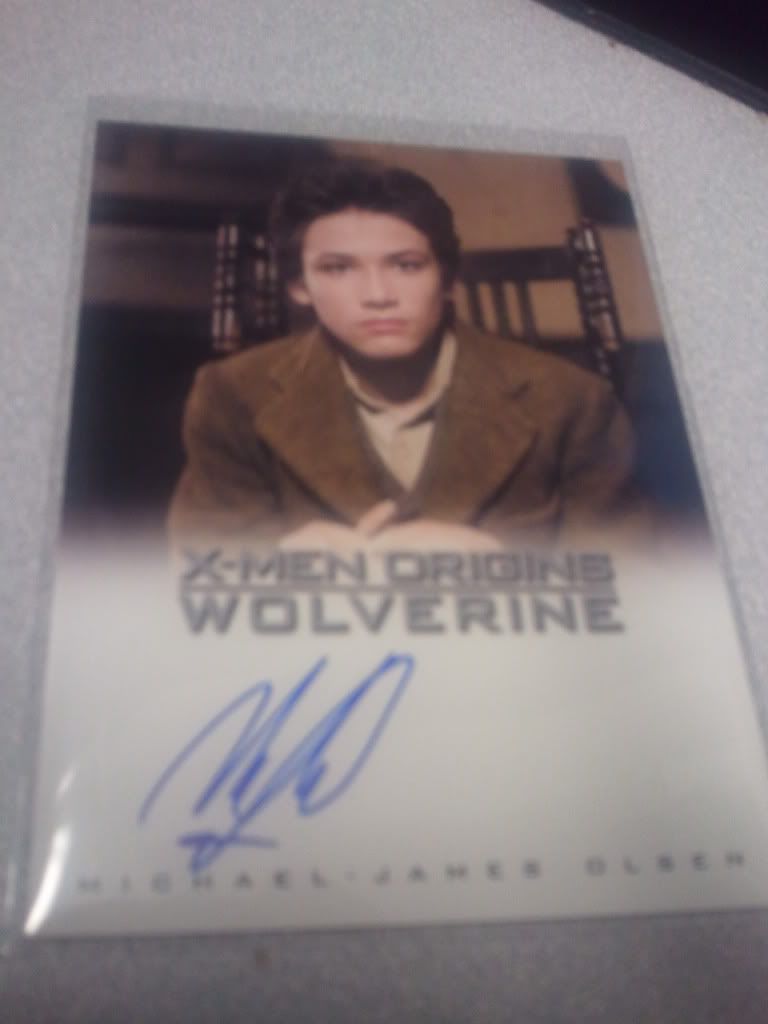 then
this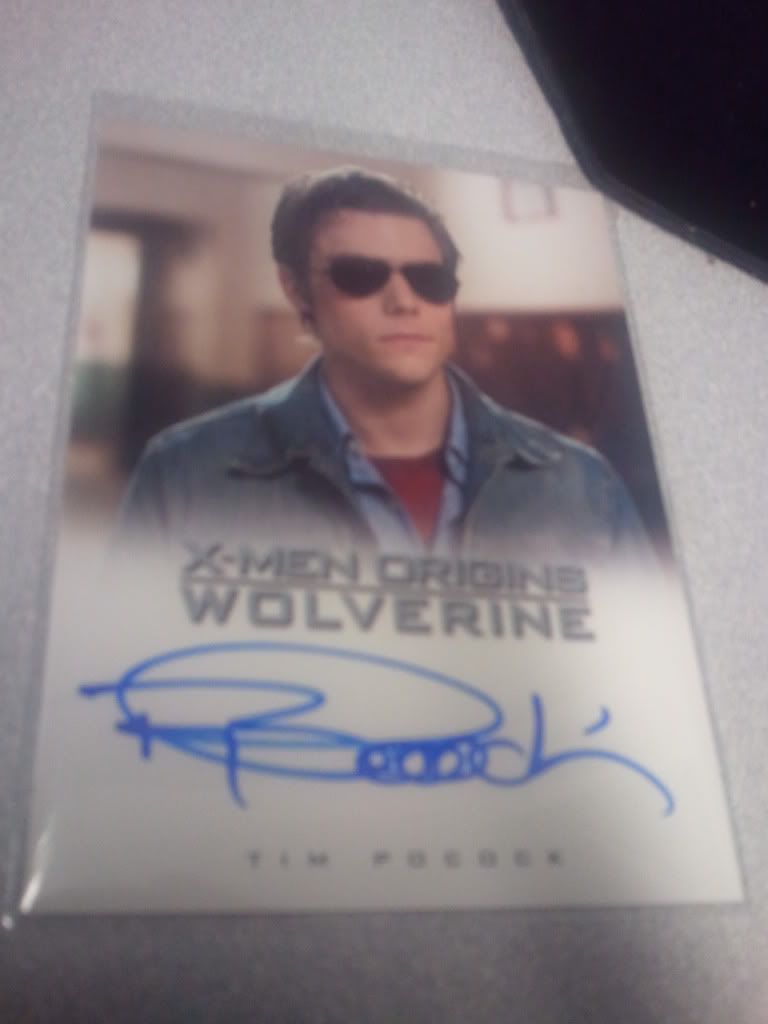 then my saviours ... Heroes Archives

first auto i got was this
and for my best hit of the day !!!!!





thats all thanks for looking lol !!!!!