I saw that the 2009 Contenders boxes were on sale so I decided to pick 1 up. If it wasn't for the Forrest Gregg auto, the box would have been absolutely terrible. Instead it was just terrible.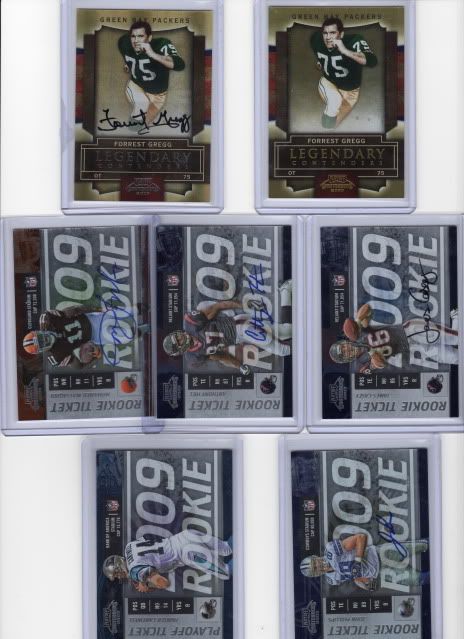 Legendary Contenders Auto

Forrest Gregg
Legendary Contenders Gold
Forrest Gregg 97/100
Rookie Ticket Autos
Mohamed Massaqui on-card
John Phillips
Anthony Hill
James Casey
Playoff Ticket
Hunter Cantwell 84/99
Not a great break at all. Yes there were 5 autos, and 1 of them was a Legendary auto, but 3 of the 5 were Tight Ends that won't really get anyone excited. Oh well. Still a fun break.
If anyone needs any of the base cards or inserts please PM me and I will gladly give you a good deal on them.