I am gonna see if anyone here wants em before I put them on ebay.
Hardy Lot + Ladder and Chair $30 shipped. (I think the jeff hardy is worth 20-25 alone)Matt Hardy's right arm is a little loose
Bobby Lashley + Shelton Benjamin "Brothas" lot hehehe + Chair and Belt $15 shipped.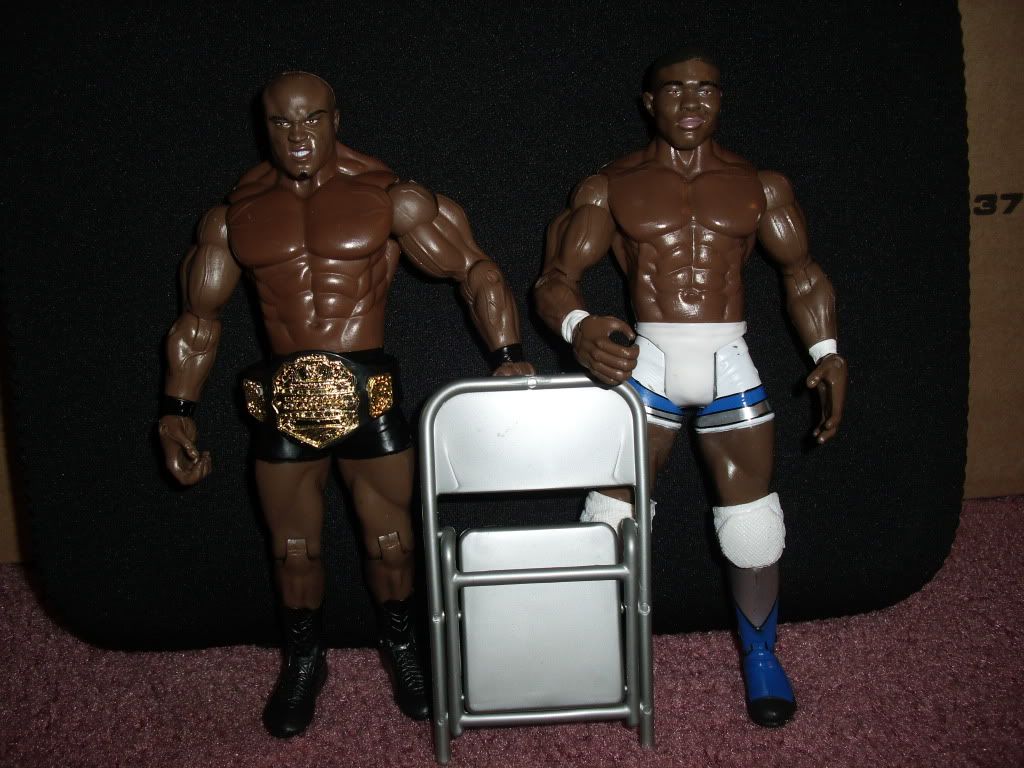 take it all for $40 and ill throw in another ladder lol