Figured I would put this up here. Im trying to downsize my card collection and would like to move this Steven Stamkos lot as one if possible.
It will include: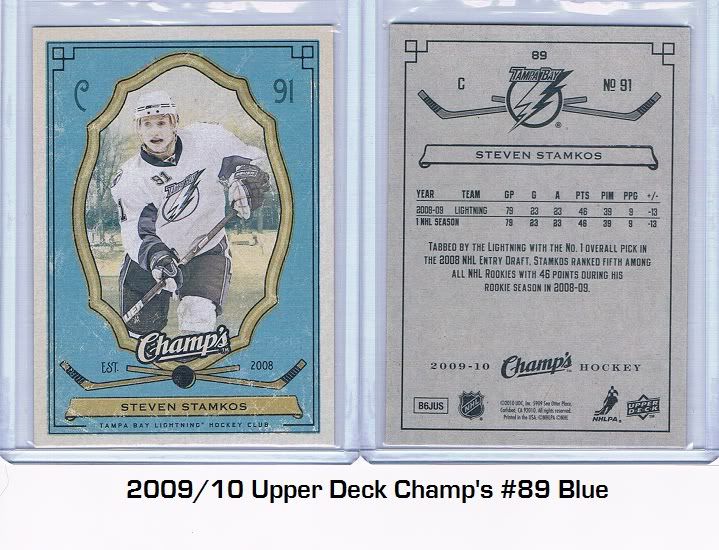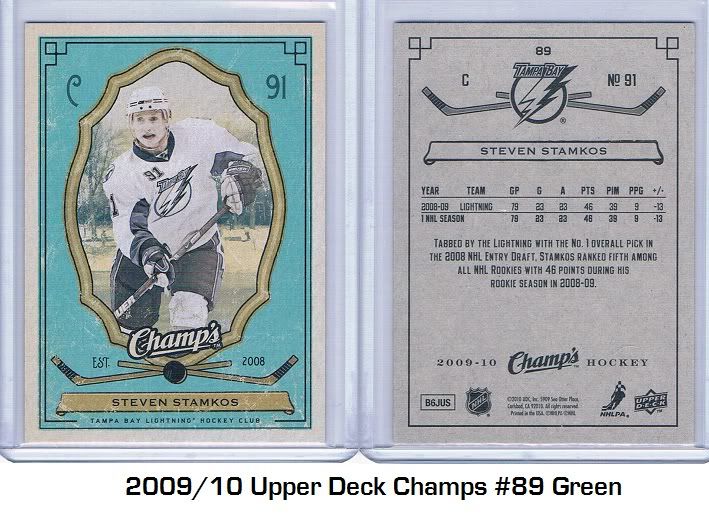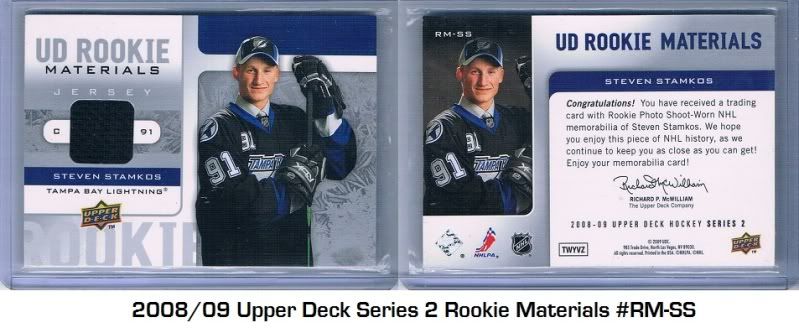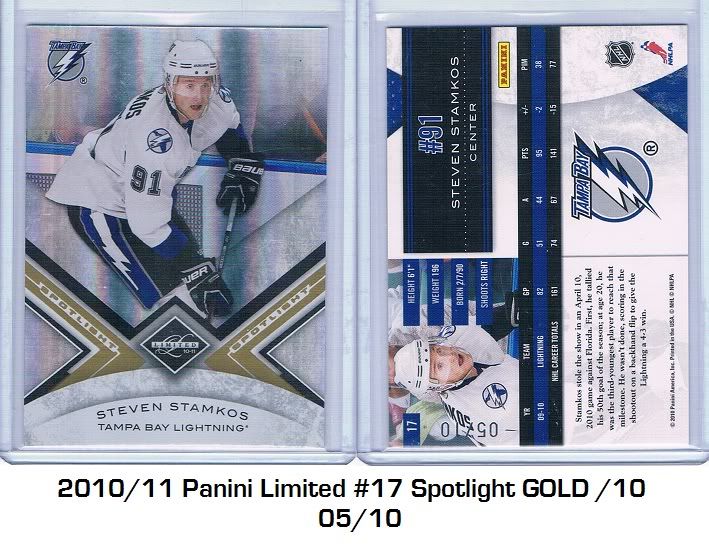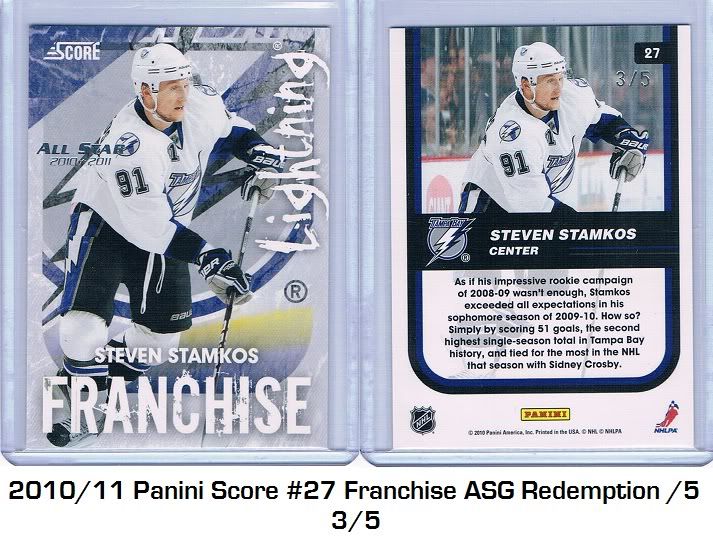 Found a few more scans of cards included in the lot:
Also included in the lot but I dont have a scan at the moment is the pretty rare Yellow version of the Champs card.
I also believe that I have a few other numbered cards that I will throw in (such as the UD exclusive parallels) but dont want to list specifically as I cant look to make sure I still have them. They will however be included.
I will also be throwing in a good amount of base cards as well.
All of the above for only $100 SHIPPED OBO. Could easily be resold separately for much more than that, or this would be a great boost or starting point to any Stamkos PC.
Please post or PM me if youre interested. Thanks for looking!