I've decided to sell most of the cards I got from my 258 West Mystery packs, only keeping a couple I wanted. I also have two LotR sketch cards available. Shipping costs $2, regardless of how many cards you buy, as long as they fit in a bubble mailer. I only ship to the United States, and I only accept Paypal payments. I will listen to offers.
$10 each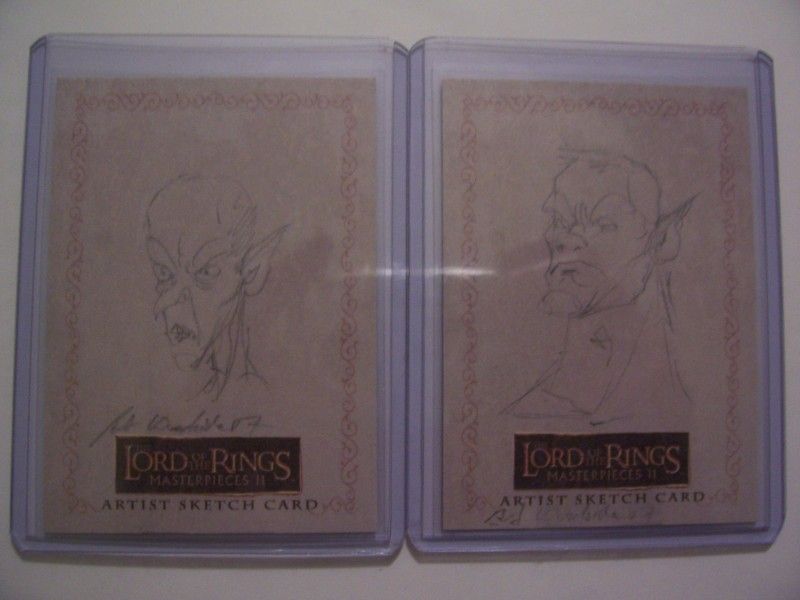 $15 (a line art card, not a sketch card)
Front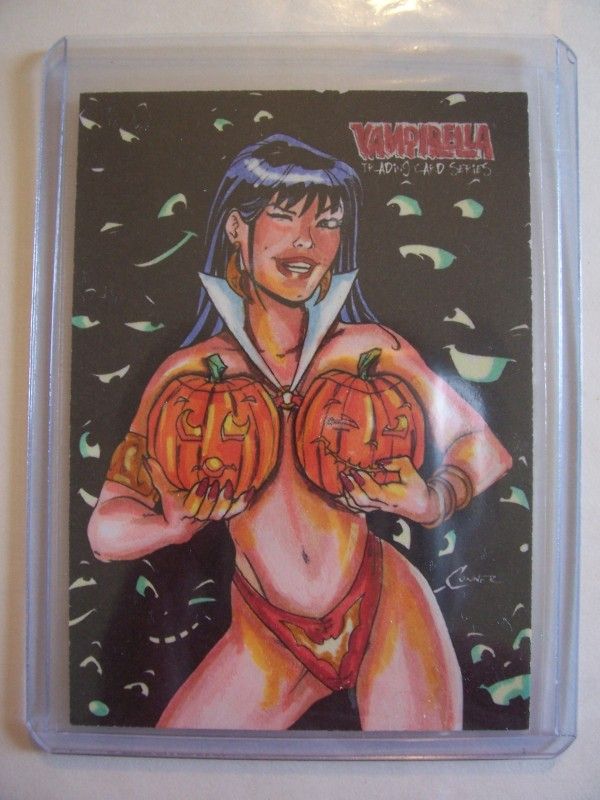 Back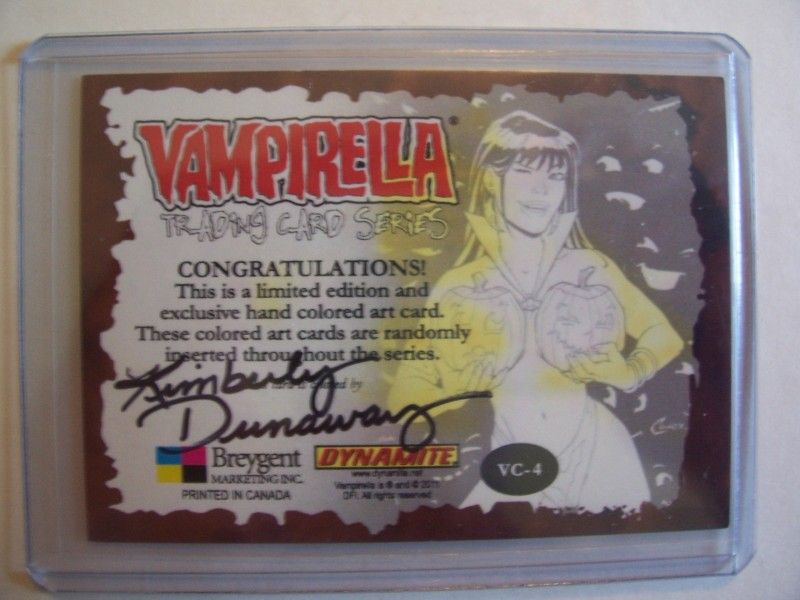 Javier Grillo-Marxuach /40: $10
Mary Pat Gleason /40: $10
Ashley Jones /60: $15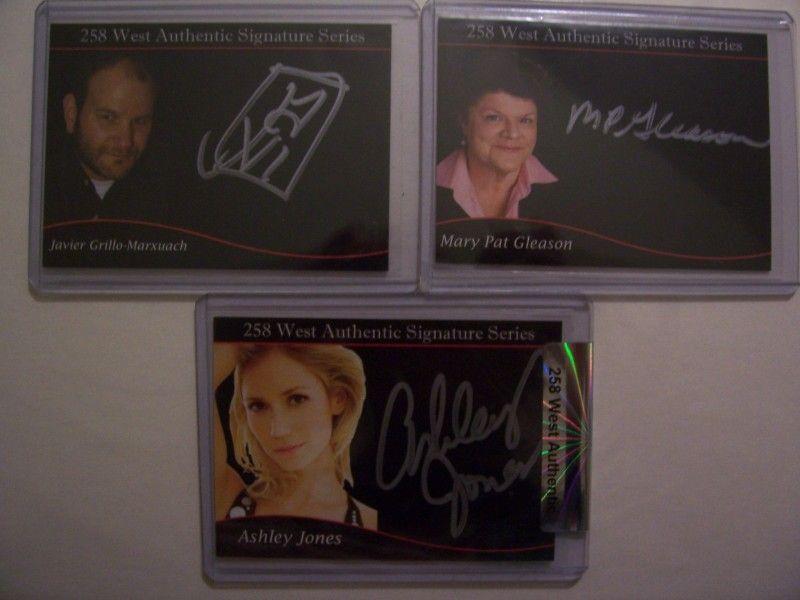 Rob Benedict: $6
Kevin McHale /350: $5
Matt Keeslar /160 2011 SDCC Exclusive: $6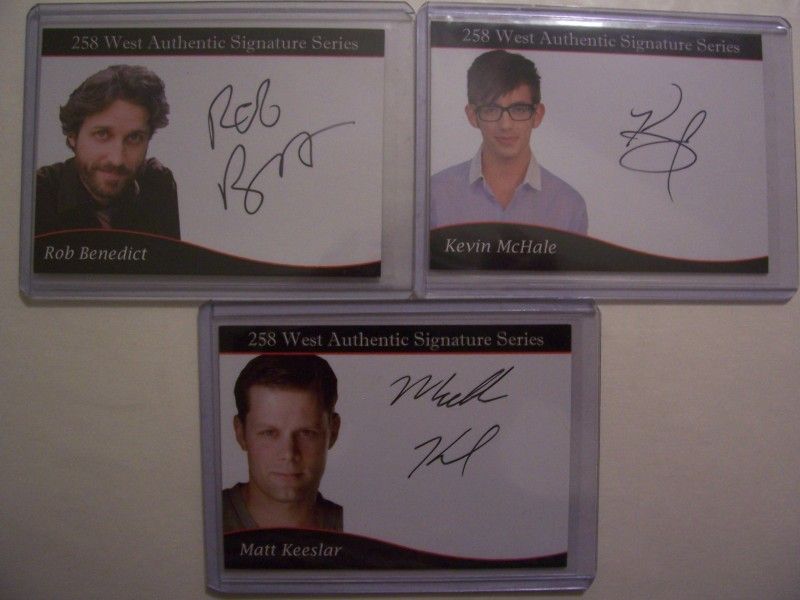 Heather Morris Promo Card /50: $3
Matt Keeslar Promo Card /300: $1
Mary Pat Gleason Promo Card /300: $1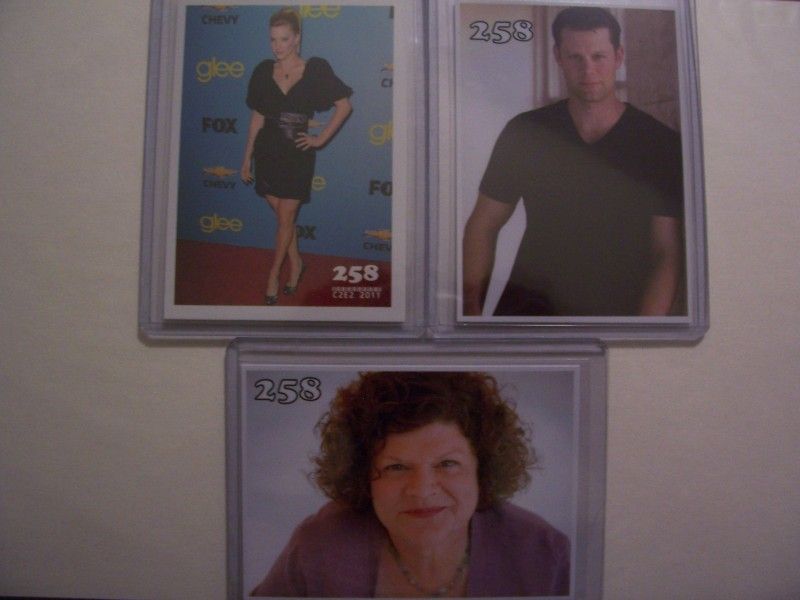 EDIT: Prices lowered.