So I'm 3 boxes deep in my 6 box break tonight (2 boxes of 2006 Artifacts Baseball busted and this box with a Walking Dead Comic box and 2 2012 Ginter coming up) and here's the goods from Mars Attacks:
Full set which is good.
Missing 2 of the 3d cards (cards 2 and 5 if you're nice and want to send me them for free

).
1 Silver border and I believe 8 green border.
No auto and no plate. I wasn't expecting either of these so no big let down.
Here's the sketch: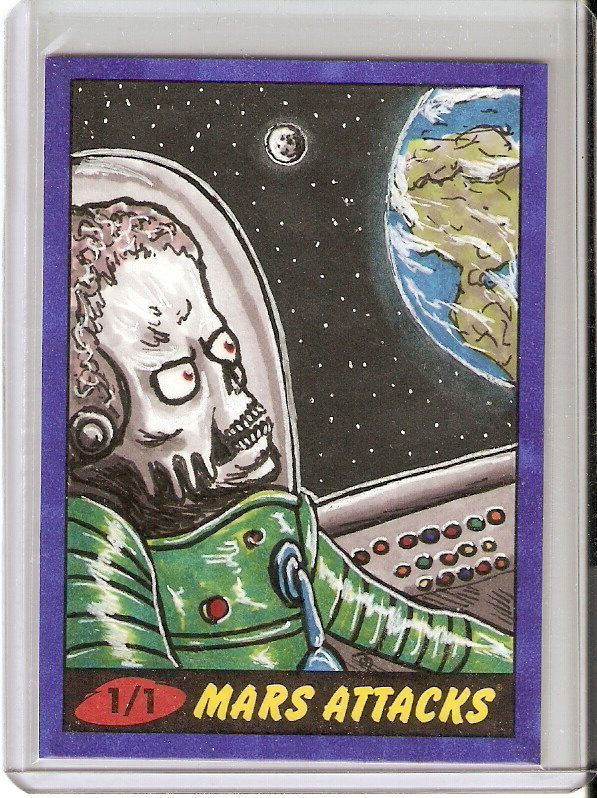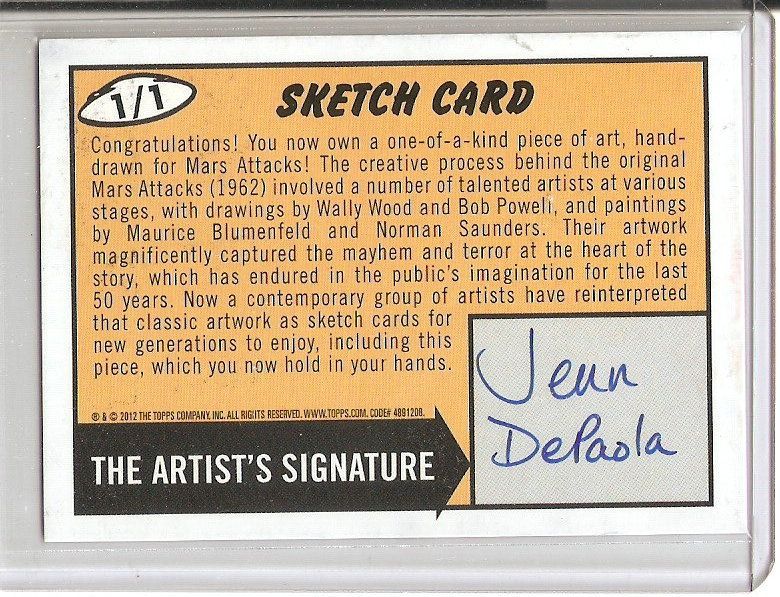 Gorgeous Sketch by Jenn DePaola. I'd seen a few plain jane black and white sketches and got a little worried about what I might get. Definitely happy with the product and I think if price stays low I might get a box or two more.
Don't plan on selling or anything for the time bing.
Thanks for looking!