So after my heartbreak with the first box I had bought with the expired Harvin gold redemption, I had to wait a while to open the second box. With this one I did much better, including having a rare box where I got the same player twice on 2 different auto cards. First I got promising WR Julian Edelman:
Then, as the thread title implies, I got 2 Josh Freemans, it was a Freeman box. First the Chirography:
Then the sweet 3 color RPA: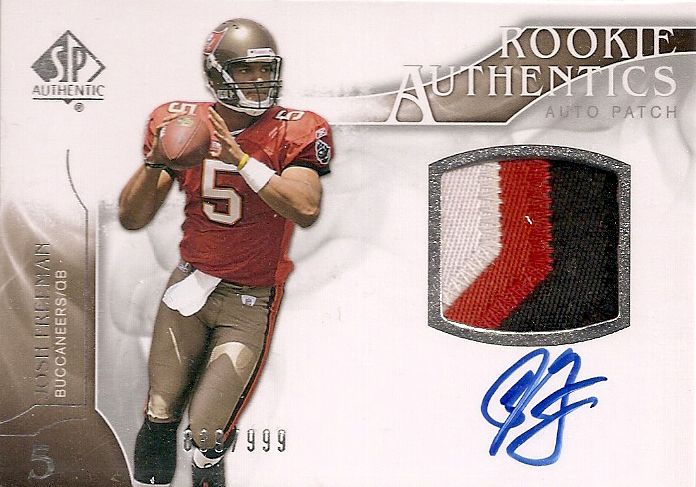 SO this box was a big hit and made up for the heartbreak on the last box. This one gets an A, so the break is a much better one for me in totality.