So I also had bought 2 2011 Contenders boxes with the 2009 SPA boxes. The first contenders box was a dud, saved only by the Ingram. This time, I did a little better. First the scrubs, ironically both from Buffalo: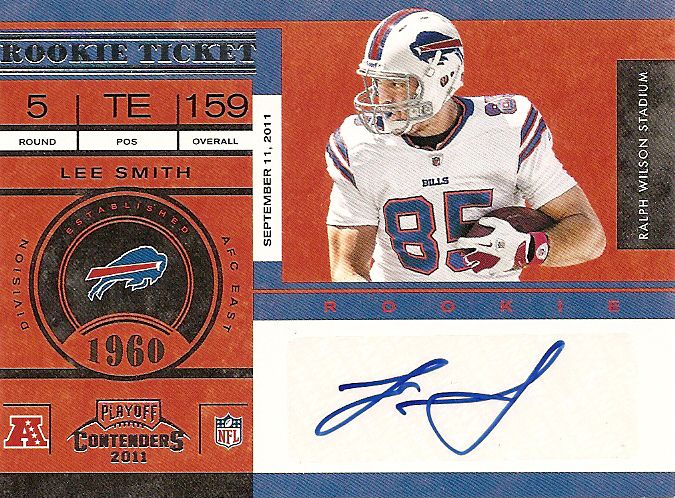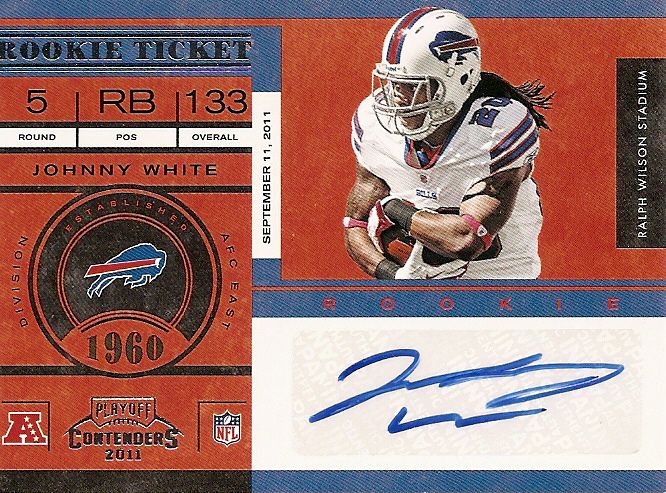 Then we have a nice SP of Clayborn: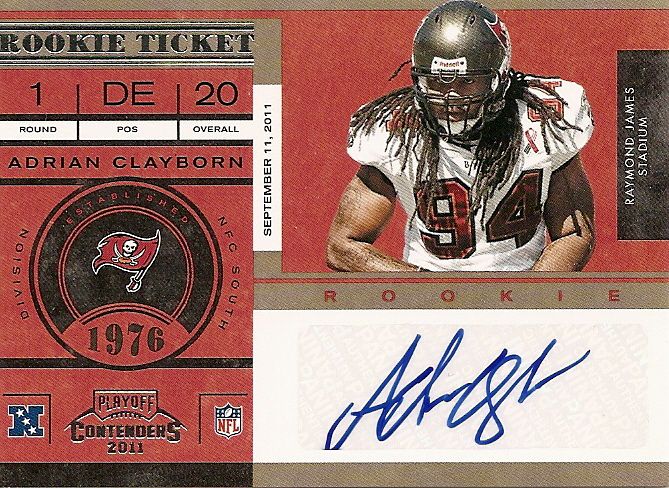 We have a redemption for a Von Miller: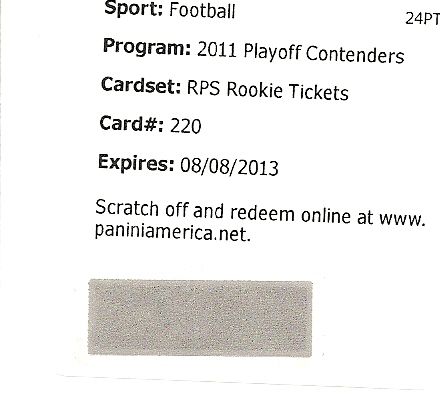 And we have an on card of Randall Cobb: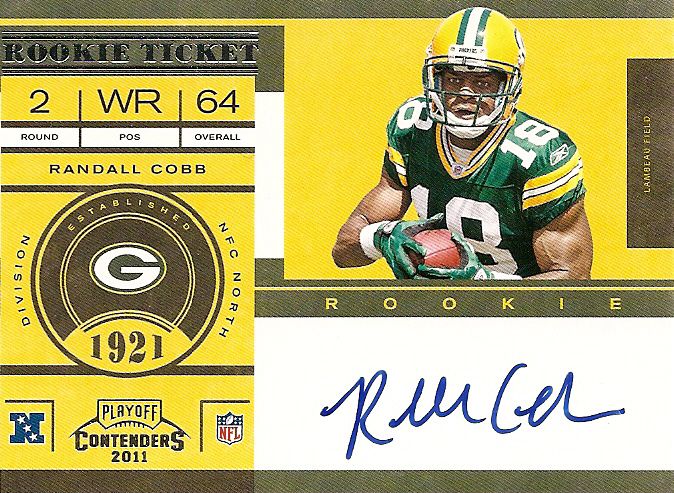 Obviously didn't hit the huge names, but hard to ask for better than this from a break.