I was going to hold out opening it on Christmas. My wife said open it because she wanted to see what the cards looked like after I told her it was a $360 box.
Vida Blue auto /208
Dan Uggla auto /25
Jesus Montero silver auto /99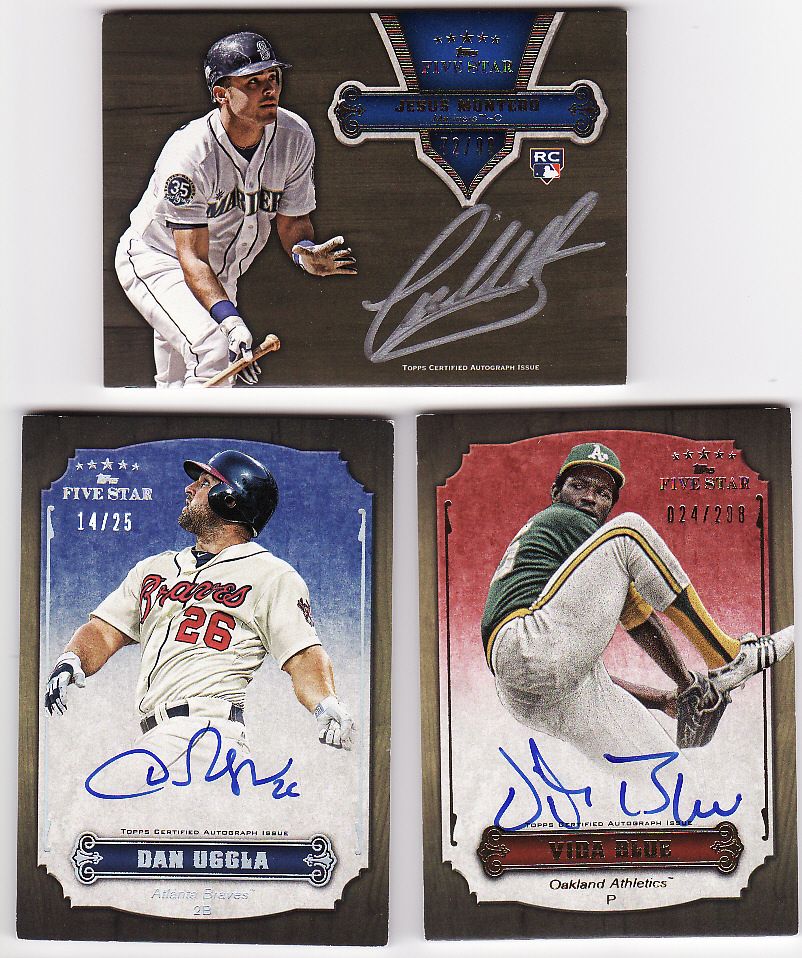 Miguel Cabrera jersey auto /55
Derek Jeter rainbow base /10
Johan Santana / David Wright 4 and 3 color patches 1/5
I am keeping the Cabrera, the rest are available FS PM me.