Stopped at the local flea market and saw a hobby box there. Bad news was it was opened and I am 100% sure cherry picked for GU and auto's.
Guy said he was trying to "blow out" the rest of the box.......
Anyway, I gave him $40 for 10 packs and didn't get much of anything (I thought)
Got back to the car and I see the Black - Extra Point Doug Martin and flip it over to see #5/10. I was happy

It is for trade!!!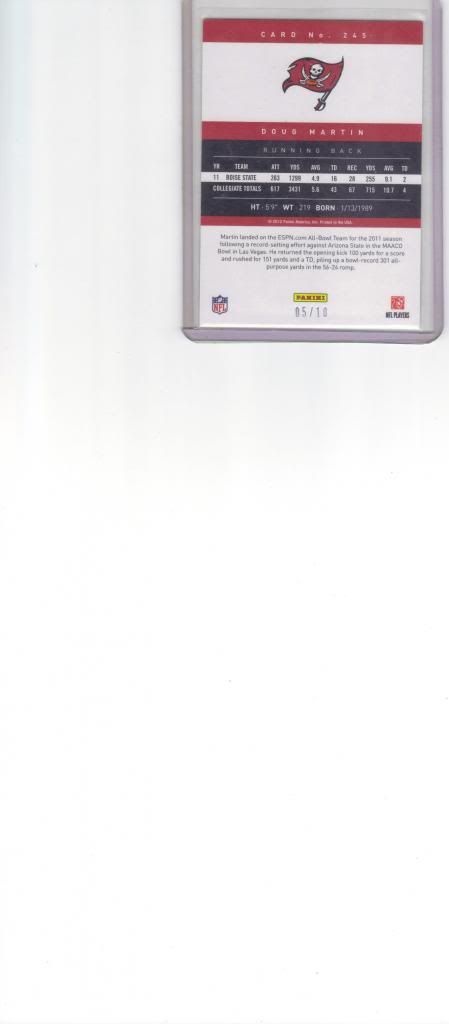 __________________
SUPER Collector Of: Daniel Nava - Travis Shaw - ALWAYS BUYING!!
Trading for Red Sox cards - David Ortiz, Travis Shaw
** GO SOX!!!! **
** GO GAMECOCKS!!!! **