Went by the LCS today just to pick up a shoebox card holder, and some top loaders. They had 4 boxes of Strata left on this shelves, so after much pondering I decided to pick one up just to see how they were. Only busted a case of Chrome this year, so really was not planning on buying any more boxes, but just had to. Pretty happy I did. Below are the hits.
Base RCs: Andrew Luck and RG3
Die Cut - Nick Toon
Base Auto Variation Jermaine Kearse # 11/50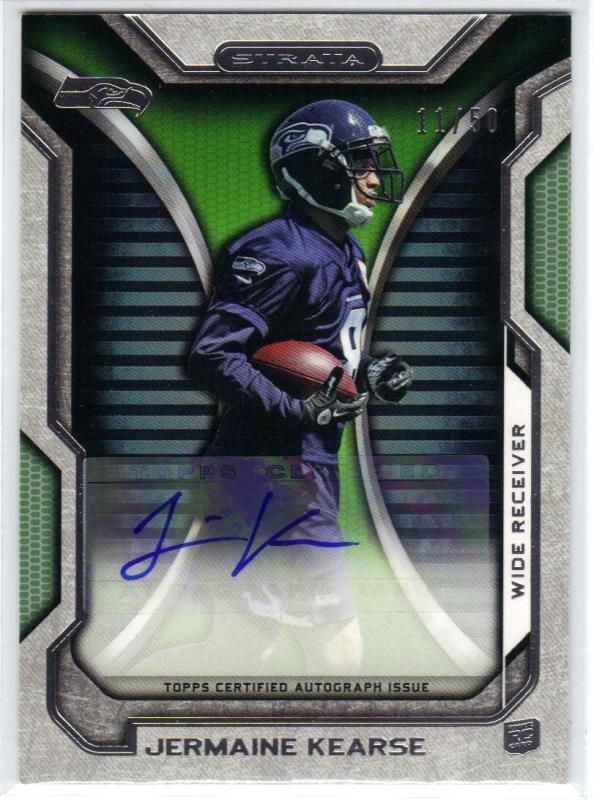 RG3 Jersey 1 Color Relic # 131/296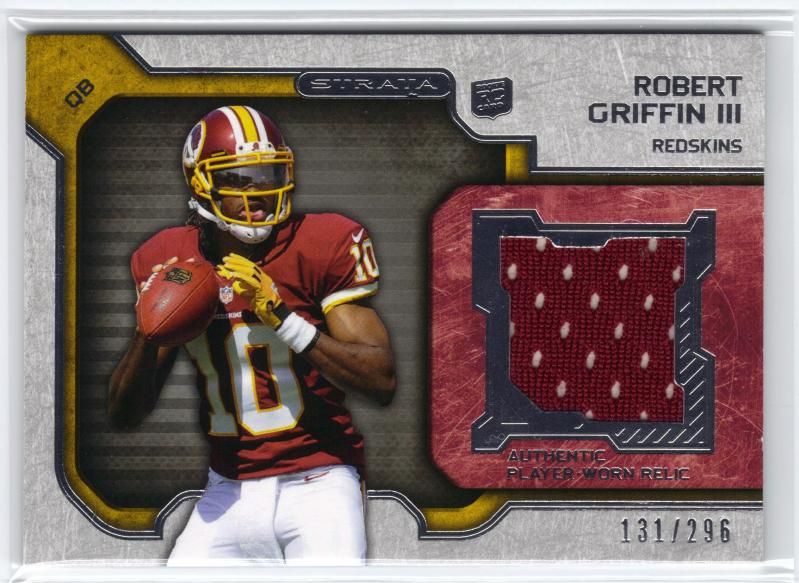 AND THE BIG HIT
.
.
.
.
.
.
.
.
.
.
.
.
.
.
.
.
.
.
.
.
.
RG3 Shadow Box Clear Cut Auto # 12/40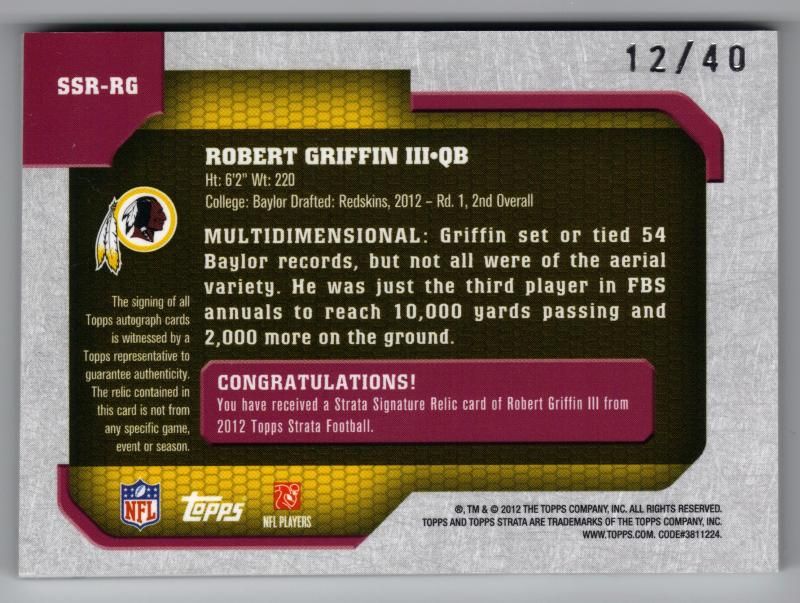 Still not sure if I should sell the RG3 Shadow now, or see if they win this Sunday are in the playoffs. Decision, decision, decisions!!!