Here are some recent pick-ups from a month or so of maildays.
These are all redemptions that were filled by Panini. All are FT or FS.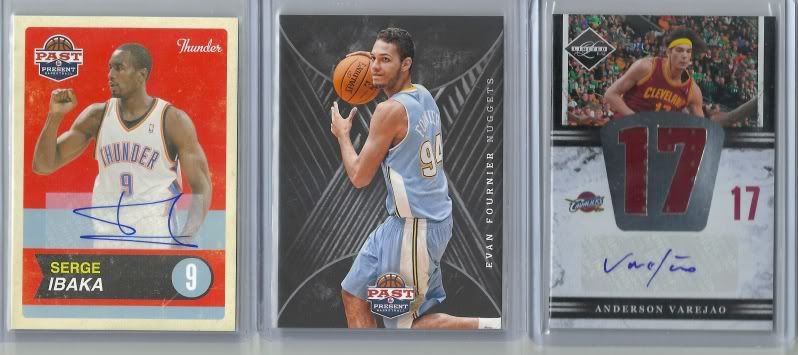 These are all for the PC. A mix between blowout and eBay.
These I'm planning on getting graded or possibly flipping a little later on in the year. I've never sent anything in for grading, for those that have can you make a suggestion as to which would grade the best. Also, these are FT if anyone needs one or all.
I'm always looking for Spurs stuff so if you want to trade for anything feel free to PM or respond to the thread. Thanks for looking.
-Chris