I got a super deal on an 8 box case of 2012 Panini Certified Football that I couldn't pass up. I didn't anything to big and was hoping for some Elway cards since I'm a denver fan, but what can you do. Everything is available for sale or trade. PM me for a price.
If we trade I will be looking for:
Denver broncos Autos and Memorabilia (still looking for that manning auto in a denver uniform). Would prefer this years Chrome or Certified but anything will work.
Also still trying to complete my chrome set. Here is the list of my needs:
http://www.blowoutcards.com/forums/f...ur-chrome.html
Thanks for looking and I hope we can do some deals.
Box 1
Box 2
Box 3
Box 4
Box 5
Box 6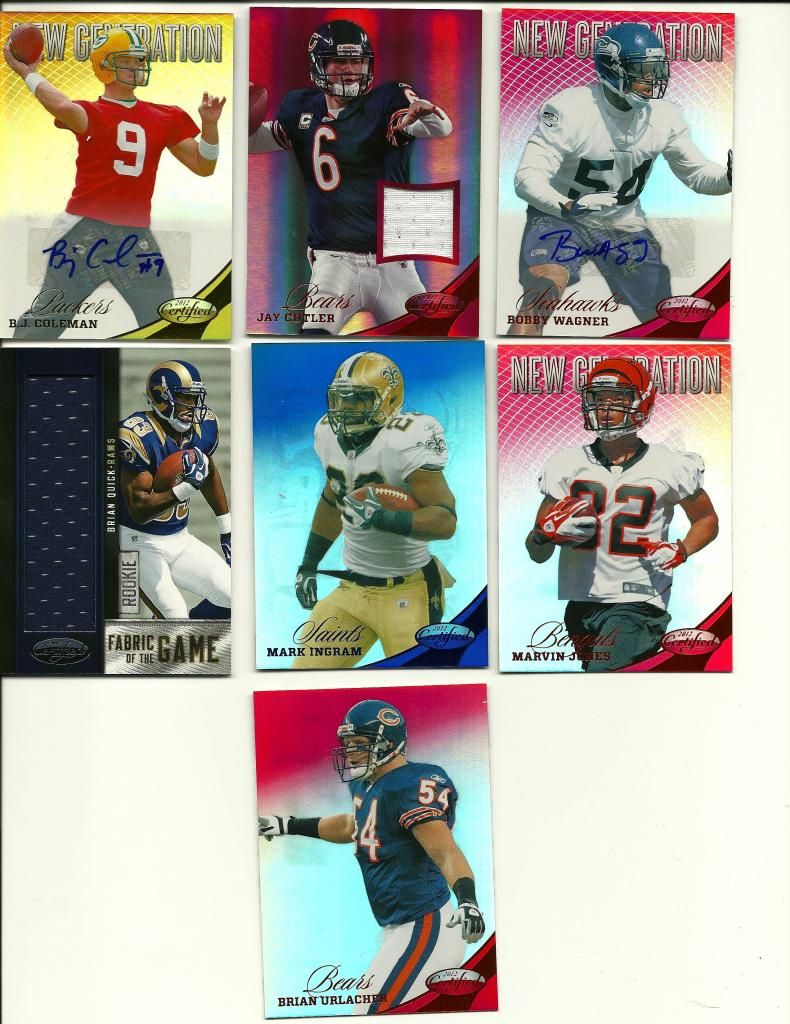 Box 7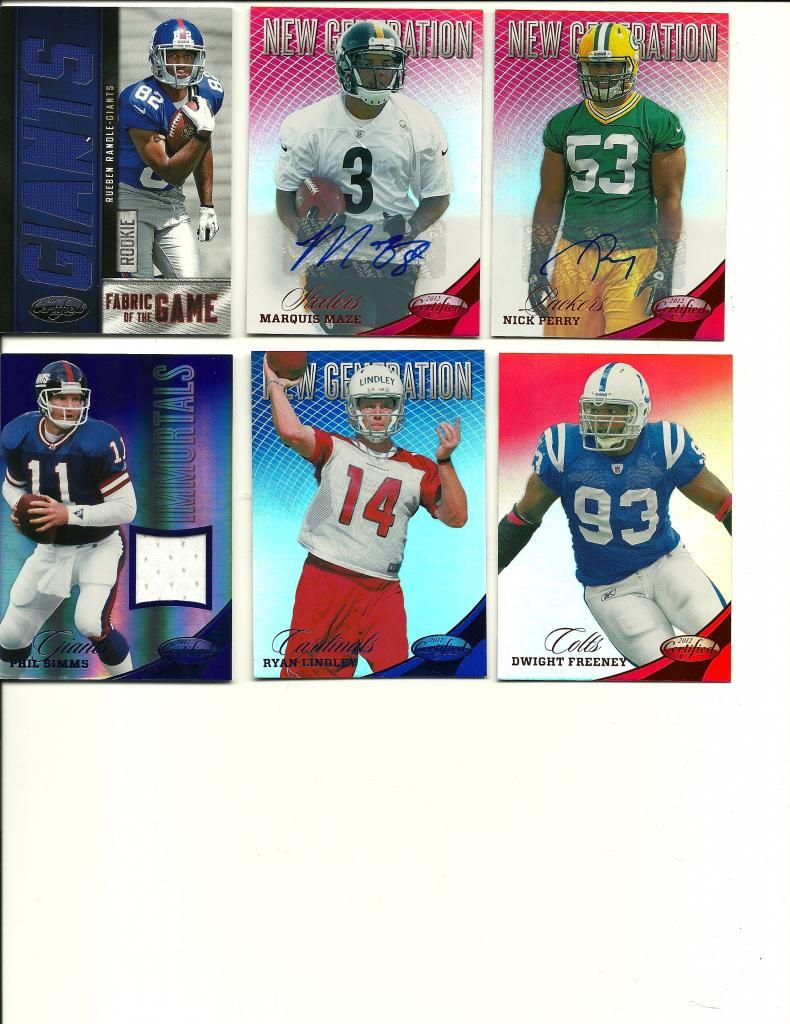 Box 8