I'm looking to reduce my traders; I'd like to trade up - at least at a rate of 2:1 or better. And I've been trading long enough to realize that everyone prefers 1 good card over 2 or 3 OK cards, so I'm willing to trade nicely in your favor! ( Or if you want to buy, be my guest

)
I have no strict preferences, but I do love promising rookies and prospects.
I have a few more to scan that I'll be posting here this week.
~GONE~
11/12 SPGU Draft Day Marks Sven Baertschi /35
11/12 Ultimate 1997 Legends Alex Delvecchio AU
10/11 Zenith Yours Truly Johnny Bower AU
Thanks!
Chris
Here are some rookies....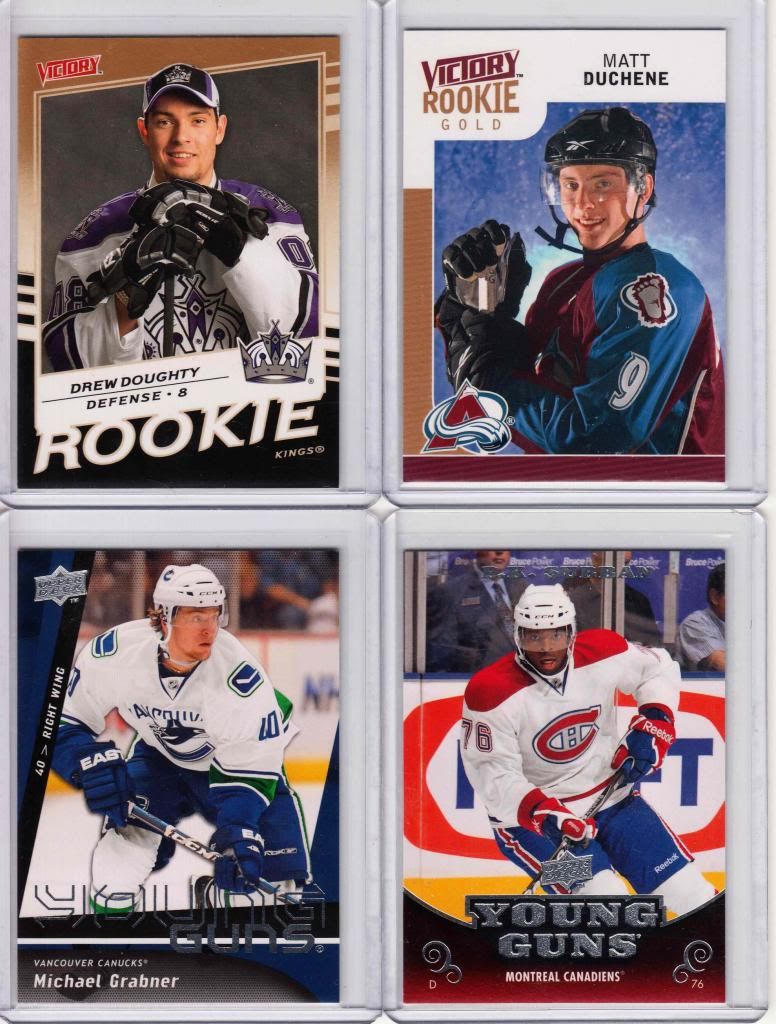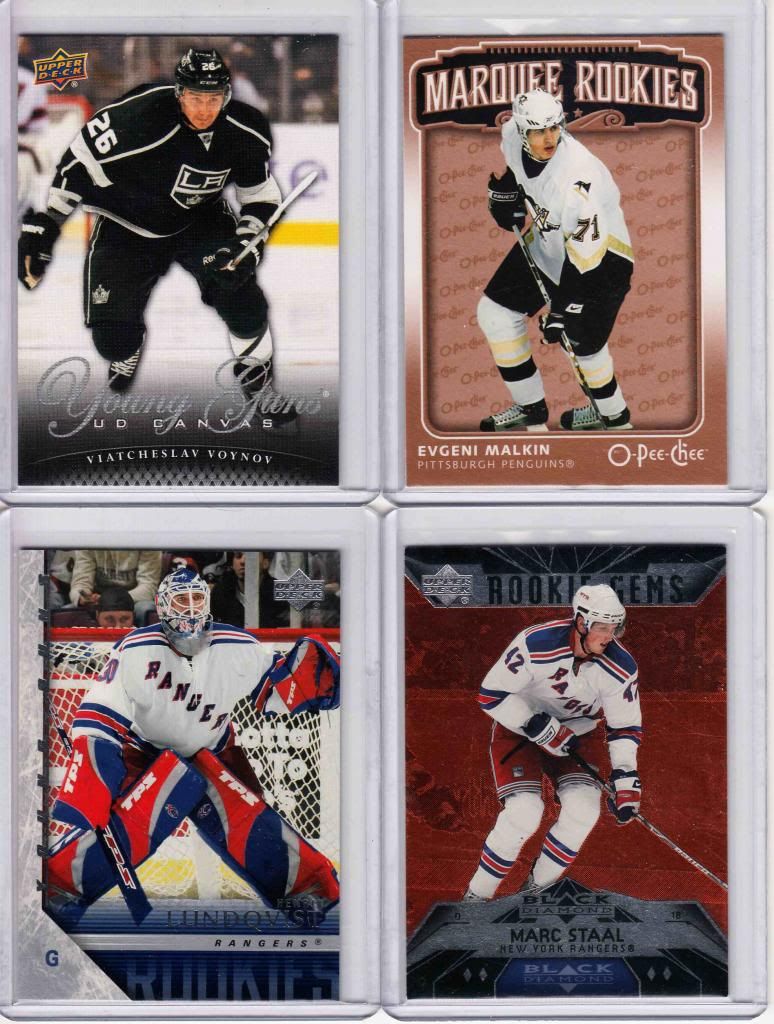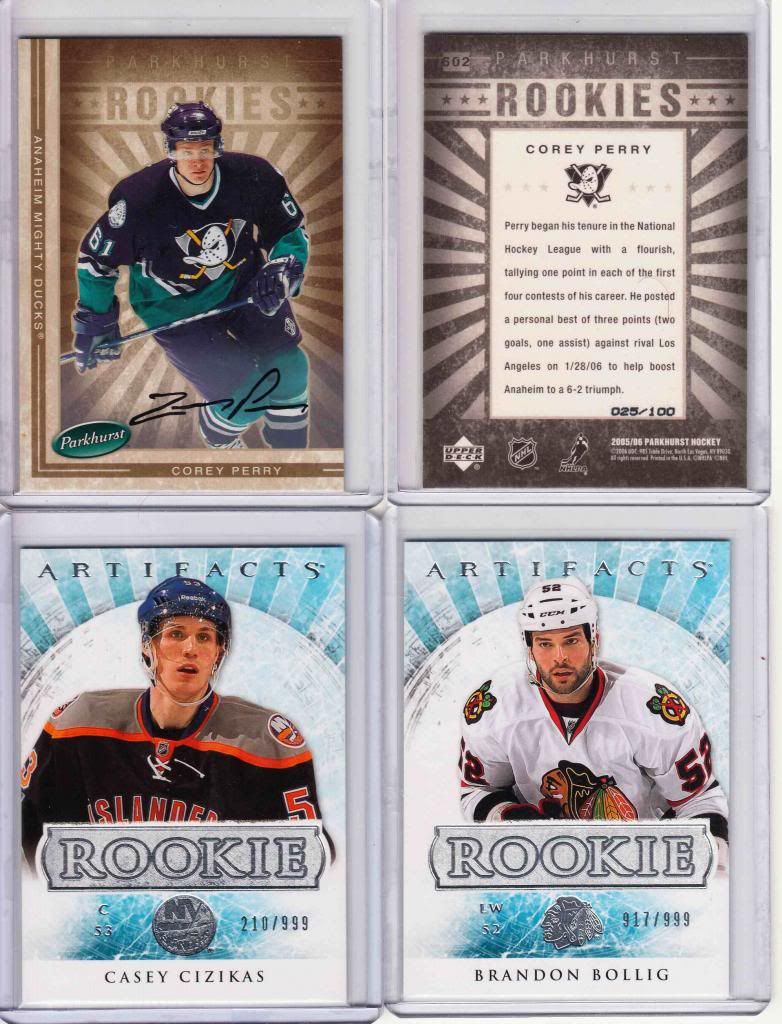 Some autographs...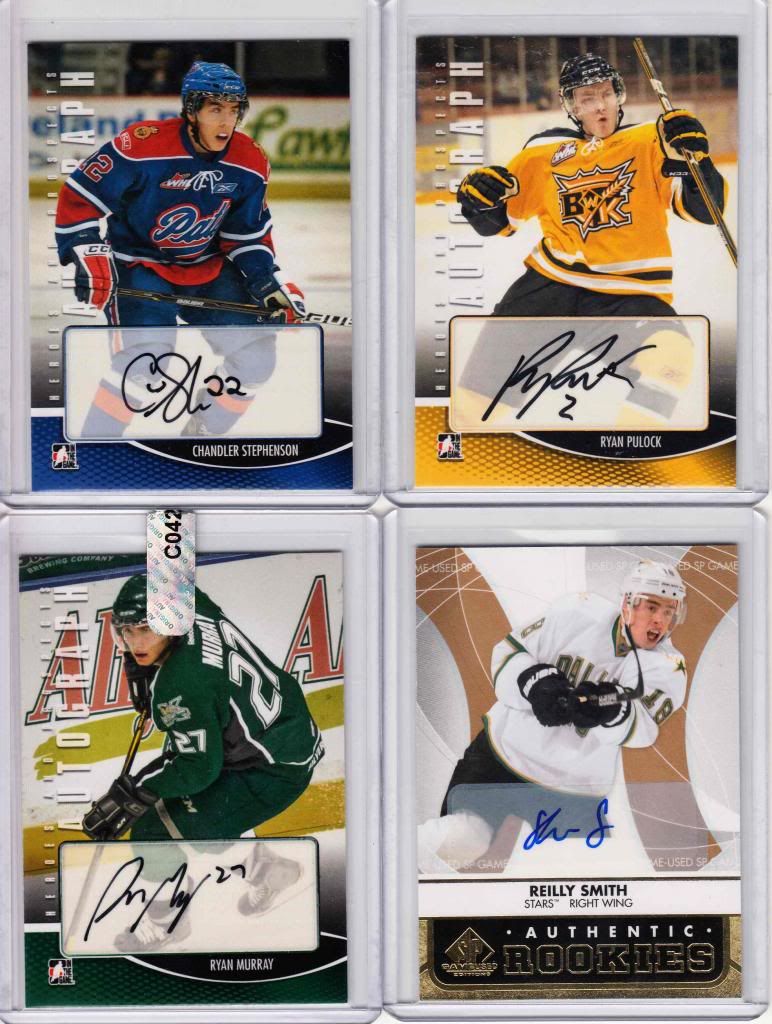 Some game-used...