6 loose boxes from a mix of 2 sealed cases of 09 Razor Sports Icons Update. I love the look of these, it's like crack for those who like cut sport autos.
The hits:
1) "Ben L. Carnevale", BK hall of famer. #7 of 10. Mehh start.
2) Monte Irvin/Buck Leonard, BB Hofers. #25 of 31. Better.
3) Lou Boudreau. HOFers. #39 of 63. Great player, but also a disappointing pull
4) Bil Sharman/Bob Pettit. "NBA's 50 Greatest" #2 of 3. Pettit is on a nice 1st day issue card cut with Nasimith stamp, very cool! Almost stopped here...
5) Ann Meyers, BK HOF. #2 of 2. Ashamed to not know who this was without looking it up!
6) A 3rd dual out of 6. Boston sports legends.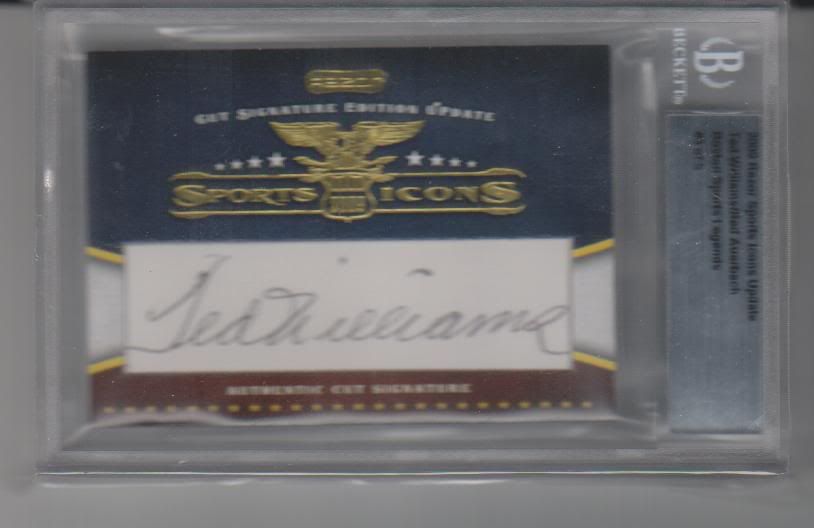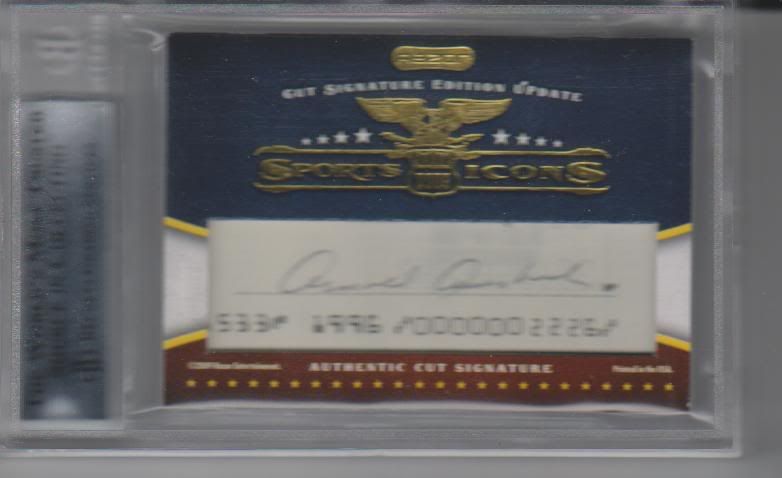 Ted Williams/Red Auerbach. #3 of 5.
Sorry for the blurry scan. No Ruth, Gehrig, Tiger, or Jesse Owens but I think I did ok! Other scans on request. Thanks for looking!