I am looking to sell or trade the following MLB certified game used baseball. Here is a little info on the ball, which can be found at the following addy:
MLB Authentication Program | MLB.com: Auction
Hologram number
MR232212
was located in the MLB Authentication Database under BALLS.
Session Product Description: GAME USED BASEBALL
Game: MILWAUKEE BREWERS @ PITTSBURGH PIRATES - APRIL 8, 2003
Session Name: MILWAUKEE BREWERS @ PITTSBURGH PIRATES
Session Date: April 08, 2003
Autographer:
Authenticator: AUTHENTICATORS, INC.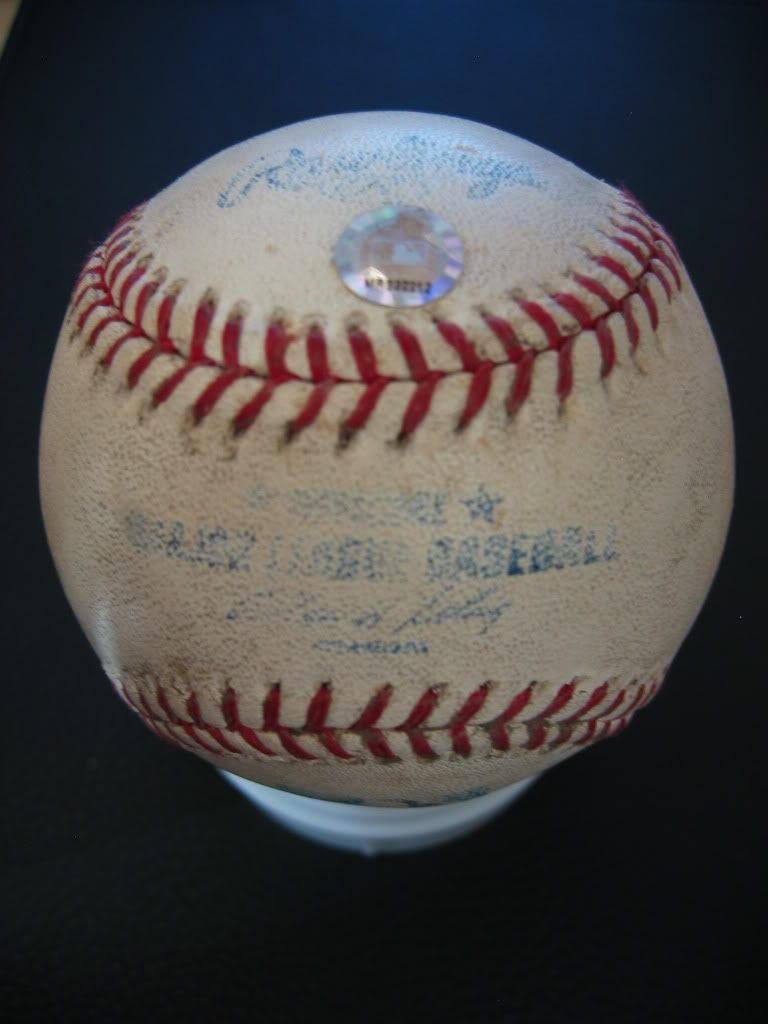 I am asking $16 dlvd or I will trade it for baseball, hockey or football GUs and autos. I am willing to look at buckets, but would mostly be interested in past and present L.A. Kings and Angels ones the most.
If you would like to see additional pictures of the ball, I can send some to you.
PM me if interested.
Other balls coming soon

__________________
Bring me your Tyler Higbee cards!

Looking for A&G sized minis and Topps Olympic relics, pins, etc. for my daughter and refractors for my son

Favorite teams: Kings, Angels, Broncos, Packers, Steelers, Celtics, Globetrotters