My box of the new Transformers set arrived, and I did pretty good. I pulled 4 hits, which was a pleasant surprise.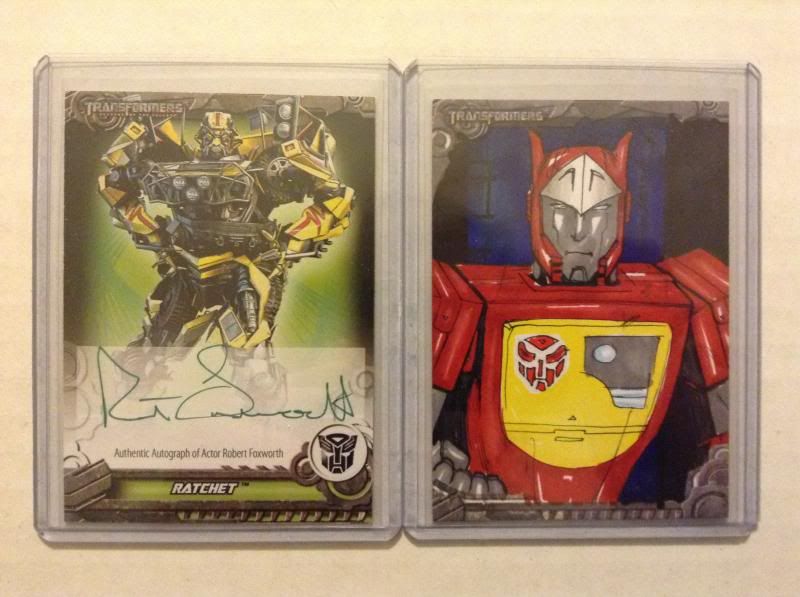 Unfortunately, the sketch is by the guy who did the most for the set, Mark Marvida. I didn't watch the G1 cartoon, so I don't know who it is. If anyone knows, please let me know. I was hoping for a movie sketch.
The comic panel card is numbered 8/19. It's the first comic panel card I've ever pulled. The sleeve that it came in was ripped by one of the corners of the card by whoever sleeved it up, so I had to replace it with one of my sleeves.
Everything goes to my PC, so nothing is FS or FT. Thanks for looking!