Received 2 cards this weekend. I'm almost finished with my projects. I need just 1 card for My "Color Line Rookies", and 3 cards for my "Negro League to Major League" set.
Moses Fleetwood Walker, from the 1994 Upper Deck, "Baseball The American
Epic" set.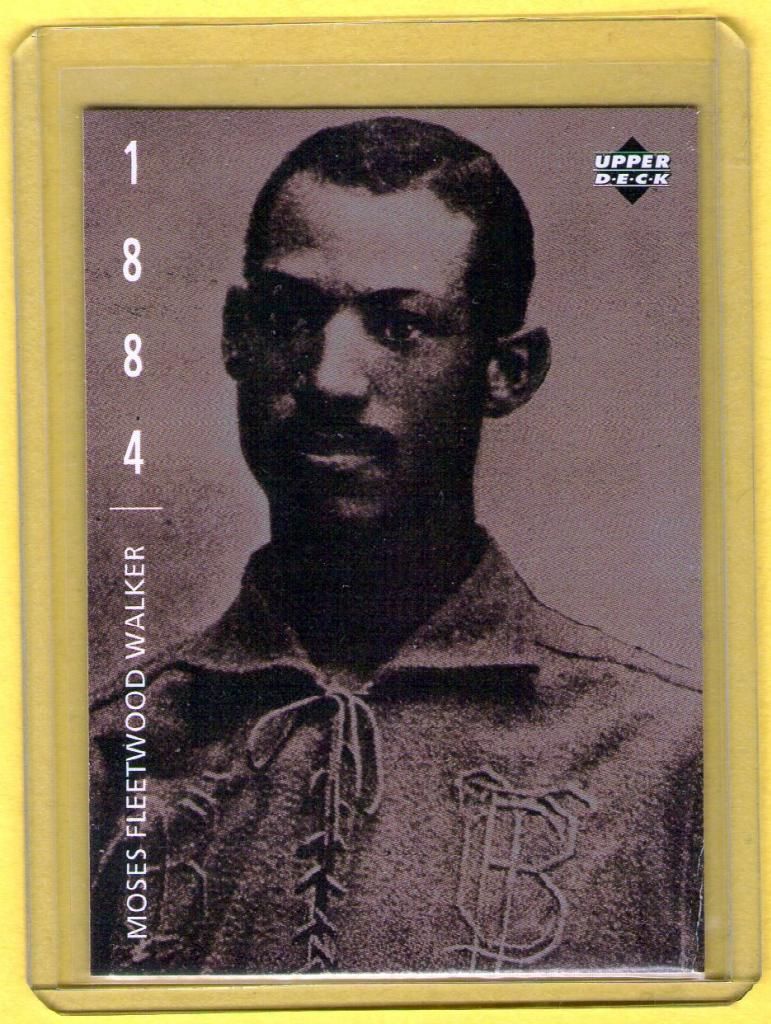 Elston Howard, 1955 Bowman RC.