Looking to sell these nicer cards from my collection. All prices are OBO, as there may be some wiggle room. All prices are DLVD. I know what these cards are worth, so no low-ball offers. PM works best. Thanks for looking! NO TRADING, only looking to sell.
If you take them all in one lot, your price is $350 dlvd!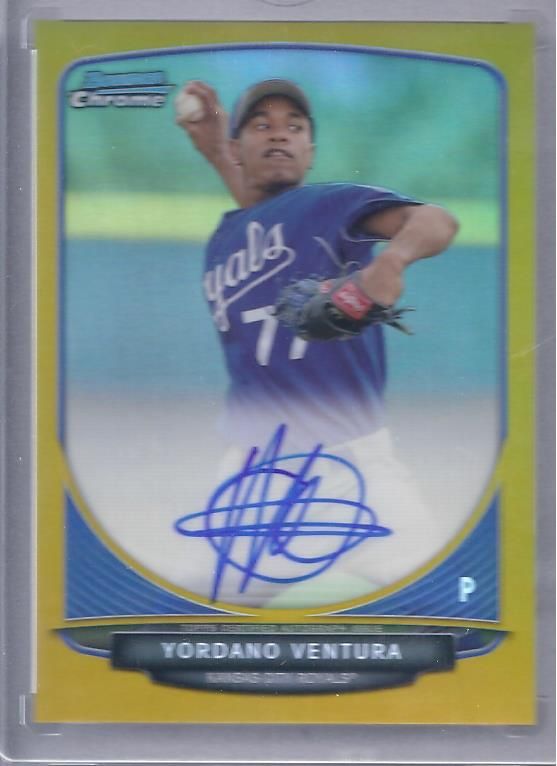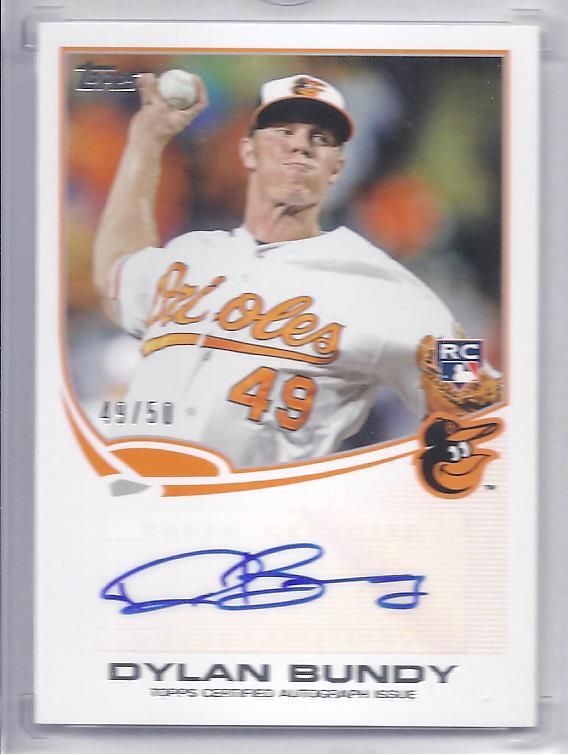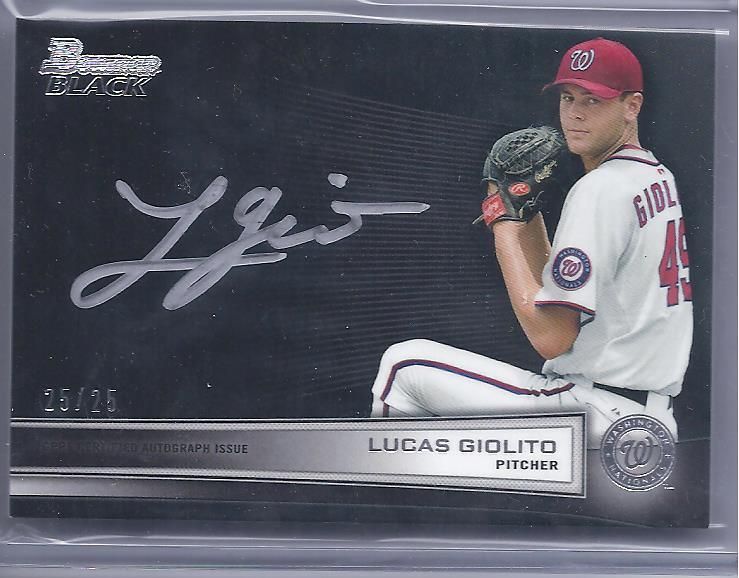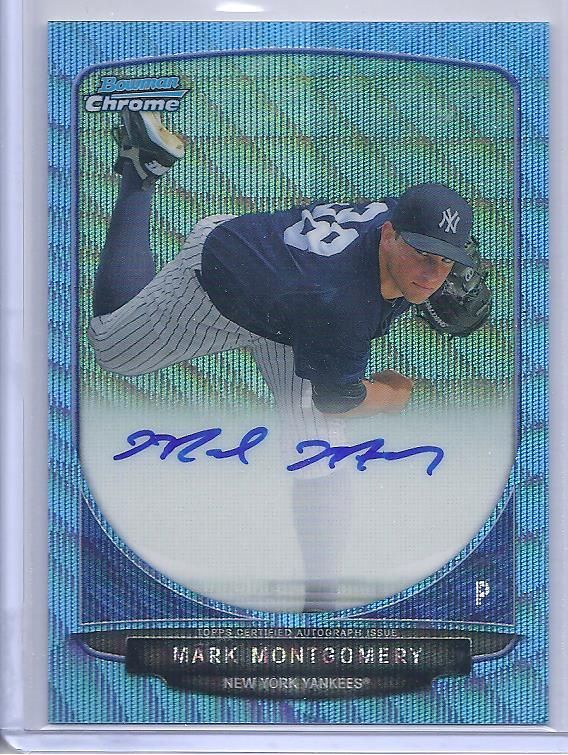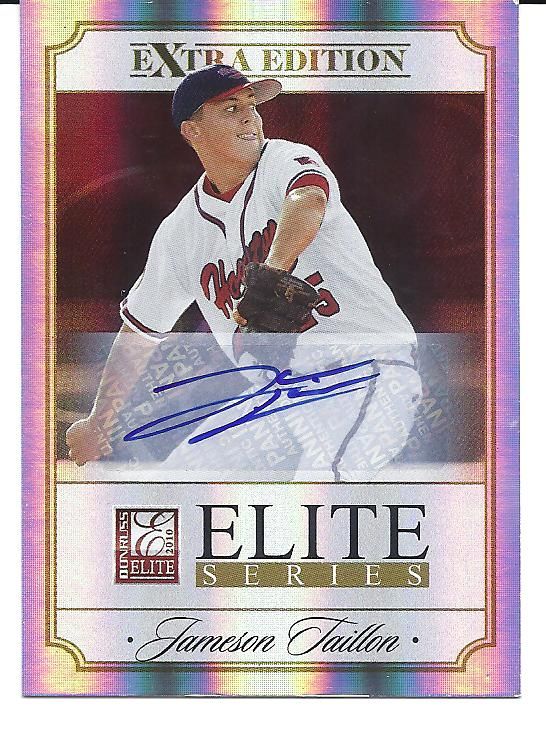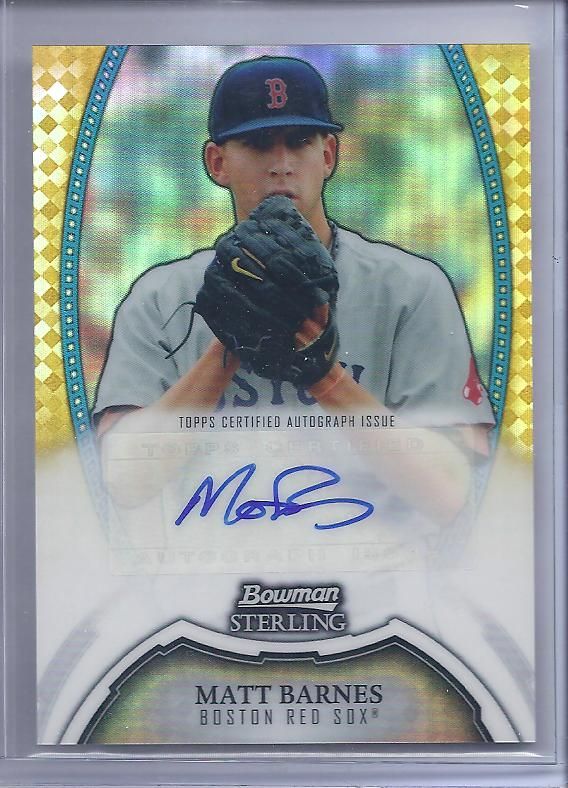 2013 Bowman Chrome Yordano Ventura Gold Ref Auto 02/50: $125
2013 Topps Dylan Bundy Silver Slate Auto 49/50 Jersey #! :$120
2013 Bowman Black Lucas Giolito Auto 25/25!: $60
2013 Bowman Chrome Mark Montgomery Blue Wave Ref Auto 38/50: SOLD!
2010 Donruss EEE Jameson Taillon Elite Series Auto 21/49: $40
2011 Bowman Sterling Matt Barnes Gold Ref Auto 14/50: $40
.