I got this 13 Topps chrome blaster box as a stocking stuffer and decided to show the results. I think I did ok considering I didnt get an auto. Everything is FS except the Lacys (Would consider selling them for a good offer though).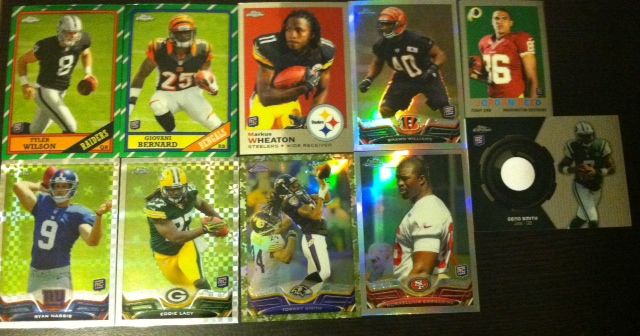 Giovanni Bernard 1986 variation (not available, Im going to send it TTM to get signed)
Tyler Wilson 1986 variation
Markus Wheaton variation
Shawn Williams rookie refractor
Jordan Reed 1959 Topps mini
Ryan Nassib Xfractor
Eddie Lacy Xfractor
Torrey Smith Camo refractor /499
Corrnelius Carradine Xfractor
Geno Smith player worn relic
Here are the rookies I got if your interested...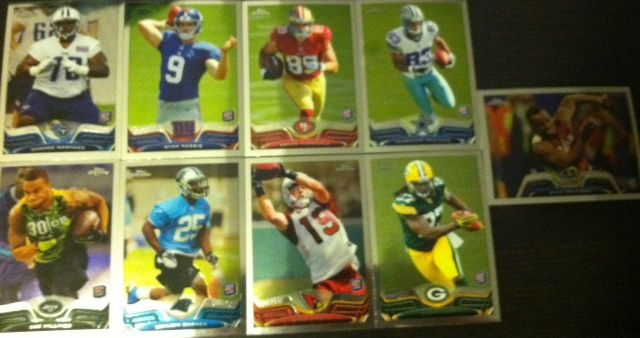 Chance Warmack
Ryan Nassib
Vance Mcdonald
Terrance Williams
Alec Olgetree
Dee Millner
Kenjon Barner
Ryan Swope
Eddie Lacy