Went in for 2 boxes for the March Madness promo, picked up a Finest and a Limited football. First up, the Finest:
Non-numbered Refractors:
Danny Amendola
Justin Hunter
Kendall Wright
Jason Witten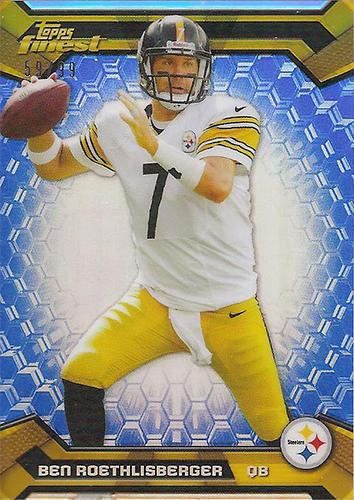 Ben Roethlisberger /99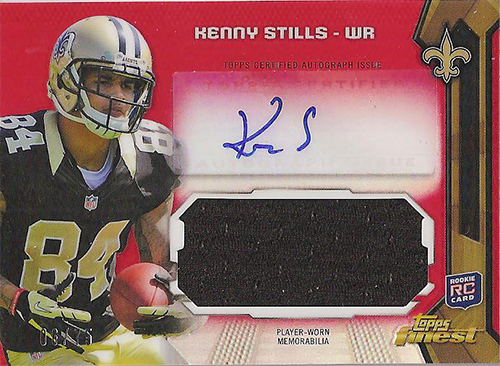 Kenny Stills relic auto /75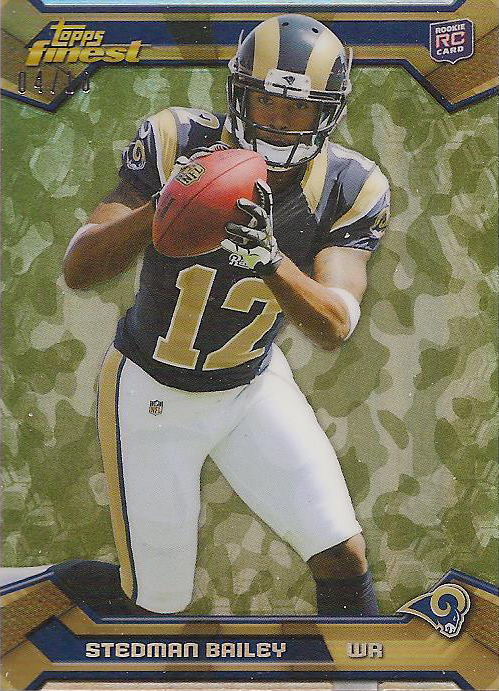 Stedman Bailey Military Refractor 4/10
Stedman Bailey patch auto /99
And then a really nice box of Limited:
Peyton Manning /399
Dwight Clark /349
Josh Boyce /49
Lance Briggs relic /99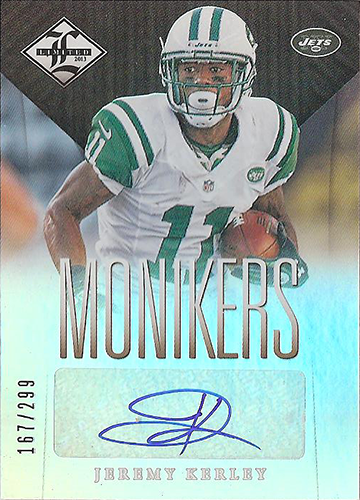 Jeremy Kerley auto /299
Knile Davis patch /99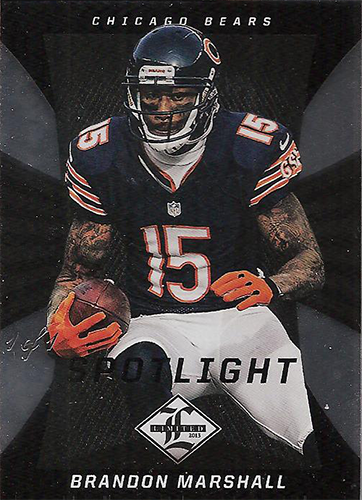 Brandon Marshall 1/1
Bo Jackson relic 1/25
Happy to pull a military refractor, and then my first 1/1 pull ever and a dirty Bo Jackson relic. Not planning on moving the Bo, but anything else is available, especially if anyone is a big Stedman Bailey fan.