I have some close friends in the Baylor athletic department and as a kind gesture, a friend of mine gave me 1 of a limited 6 card Heisman set produced by the campaign. He didnt collect cards and while Ive read the set can fetch a hefty price, I was hoping someone might have a bit more insight into the card.
My LCS got one set which isnt for sale. I believe 500 were produced and given to the voters after. Please share any insight you may have...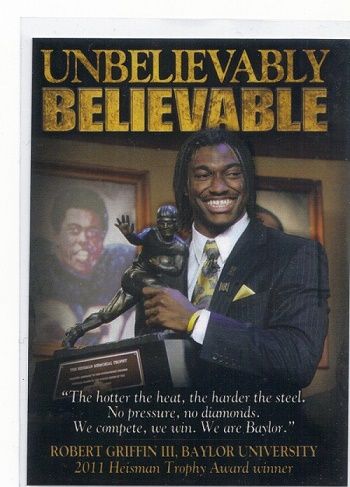 BTW, this is card #6, I can scan a back image later.