The craziest box break you'll see today #Buzz12in12: Busting 1989 Pro Set Series II
---
The craziest box break you'll see today.
#Buzz12in12: Busting 1989 Pro Set Series II football cards (Hour 2) -- see what Buzz pulled and pulled and pulled here >>>
BlowoutBuzz.com
#collect #NFL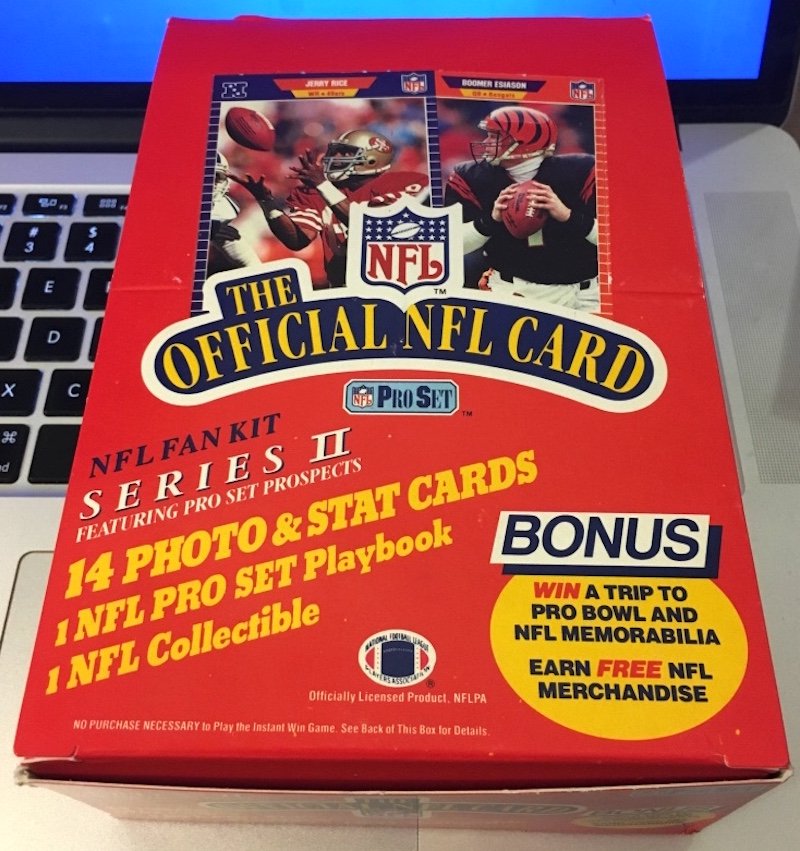 __________________
www.blowoutbuzz.com
>>><<<
Got something cool or interesting that might be worth a story? Know someone whose collection could be profiled? Send me a DM.
---
Last edited by BlowoutBuzz; 10-11-2018 at

01:57 PM

.