Want to start with a massive thanks to duke74 for the deal. We agreed to the deal late Saturday night, and both got our cards by yesterday (Wednesday). His packaging was perfect, and it was one of those rare instances where you receive a card in a case that is so pristine that you don't replace it. Also, his communication was awesome throughout the entire deal.
I made the deal for a Giannis Prizm refractor auto /25 to match my base auto. Sorry for the picture quality - moved into a new place and havent really found the "sweet spot" yet for card photos: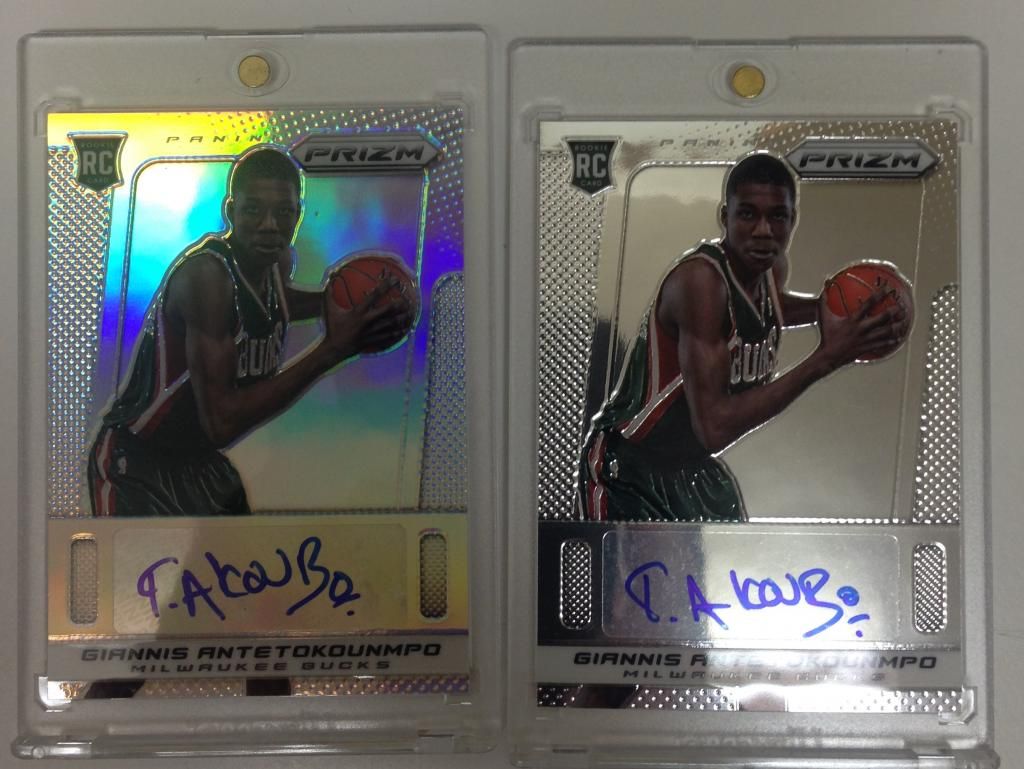 The real surprise, though, came when I opened the package. My fandom of RG3 is well-noted, and duke74 took notice. On top of the Giannis I found this:
Awesome, thoughtful gesture, and duke74 is certainly the type of trader this site needs more of.
The RG3 is obviously locked into the PC, and the Giannis cards probably are for the time being - may get them graded, or may hold onto them for a while.