Bought a box of Vault from BO. Inside was a box of 2006 World Cup and the bonus pack. Here are the hits. All are for sale.
Marla Esposito 2010 Vault Auto
Jessica Rockwell 2007 International Auto
Kristina Rodrigues 2010 Comic Con Auto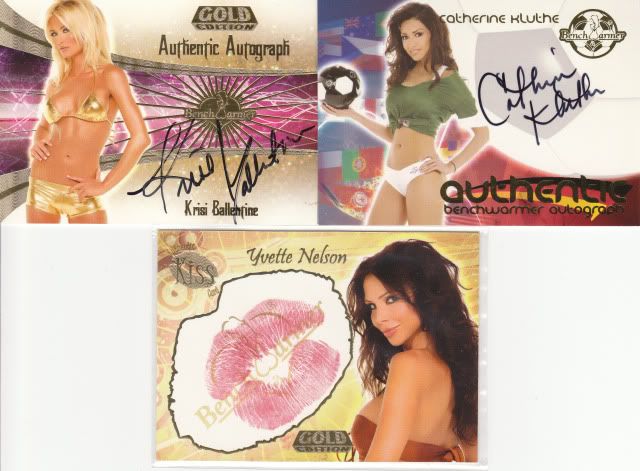 Krisi Ballentine 2007 Gold Auto
Catherine Kluthe 2006 World Cup Auto
Yvette Nelson 2007 Gold Kiss Card
And the best hit of the box....
April Scott 2010 Halloween Auto Green 07/10