excited to post an early xmas mailday with a HUGE shoutout and thank you to Mark (breakawaycards) for this ridiculously amazing xmas gift. can't thank Mark enough for fueling the Man-Crush!
now onto the more exciting Show part of the thank you thread, not 1 but
2
Lundqvist Cup RCs. a sweet 4-clr Cup RC and an amazing Gold Cup RC.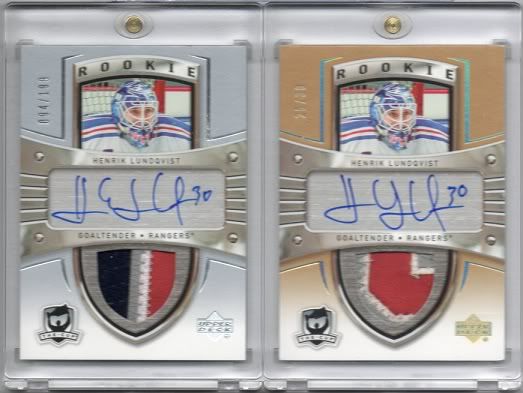 happy holidays