See pic below- lot of:
Buddy Valastro (The Cake Boss) Auto
Carmen Electra Relic
Mickey Rooney Relic
Beatles Buy-Back
The Grassy Knoll and Donna Reed are not included.
$30 DLVD.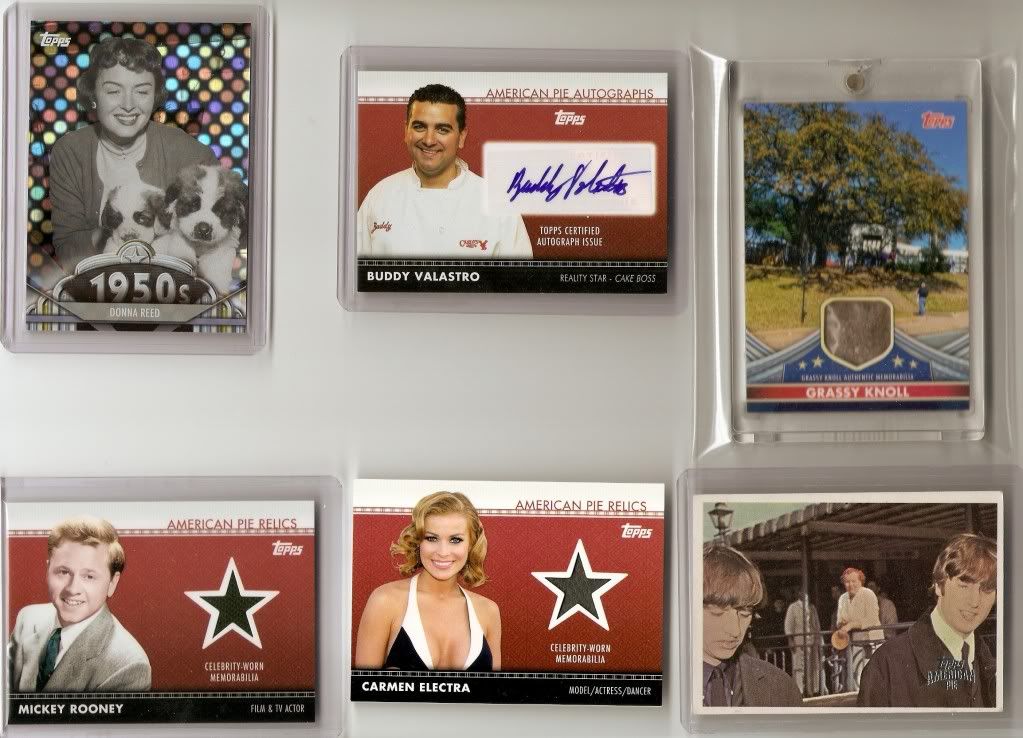 __________________
Collecting Jockey autos and Louisville players auto/gu in Cardinals uniforms!

For the time being I can only commit to getting to the post office on Saturdays, so it may take me longer to ship.