Bought my first, and probably only, box of Certified today at a local show. I was busting like normal and through 9 packs had pulled one auto and two swatches when I got to the last pack. I thought, ok here's my last hit. Well, I crack it open and see an insert, start flipping through and there's an auto too!
Here's the spoils. Most will probably end up on COMC in a couple weeks. Nothing much for my PC.
Malkin FOTG /99
Grabovski Mirror Blue 1c Swatch /99
Scott Timmins Freshman Sig Gold /25
Mattias Tedenby Mirror Gold Auto /25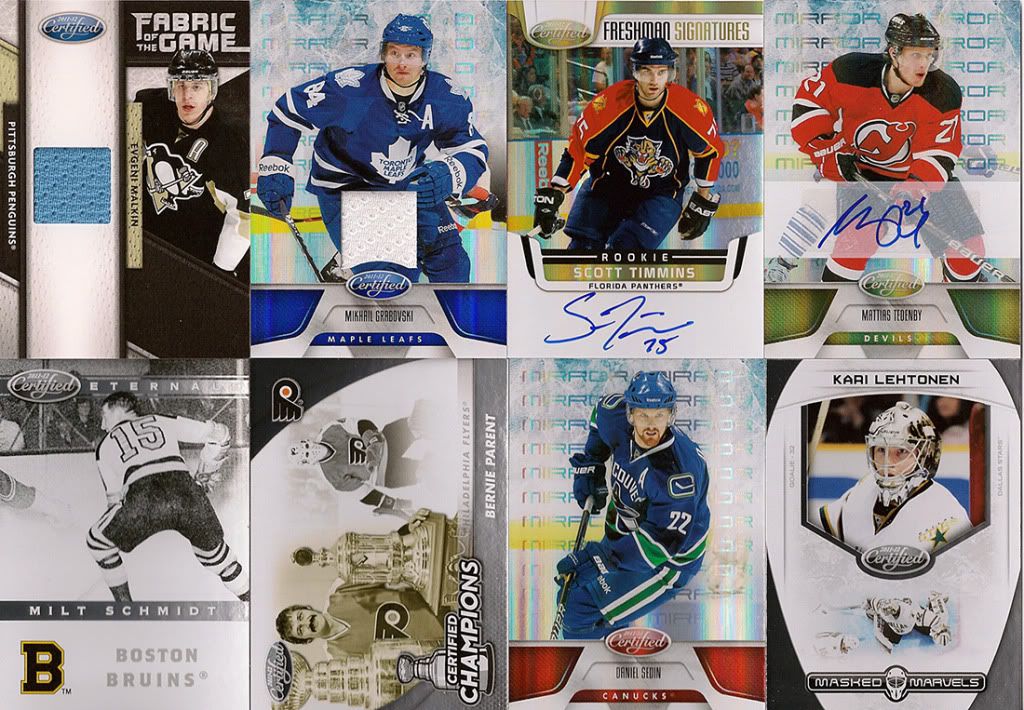 and the big one...
.
.
.
.
.
Fabric of the Game National Die Cut Prime Rick Nash 4/5
I might keep this one for a bit, I think this is the lowest serial I've pulled.