IMO, best case I have ever opened of UFC product...
I split a master case w/ my buddy and it was unbelievable IMO...
1st I'll start w/ the highlights from his half because I don't have those scans.
Brock Lesnar TTT Auto #/18
2 GSP Autos (one on card base auto and one fight gear relic auto)
Jon Jones Premium pieces auto
TTT Book (forget who was on it)
TTT Saphire redemption (forgot who it was)
Now my half which was better than that IMO...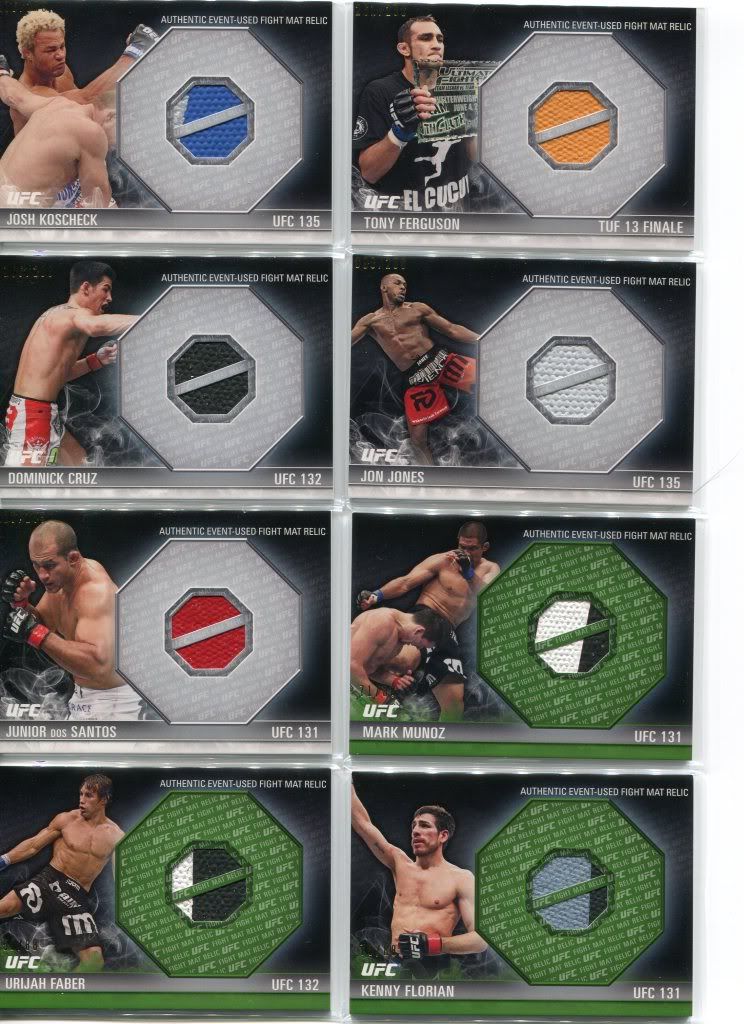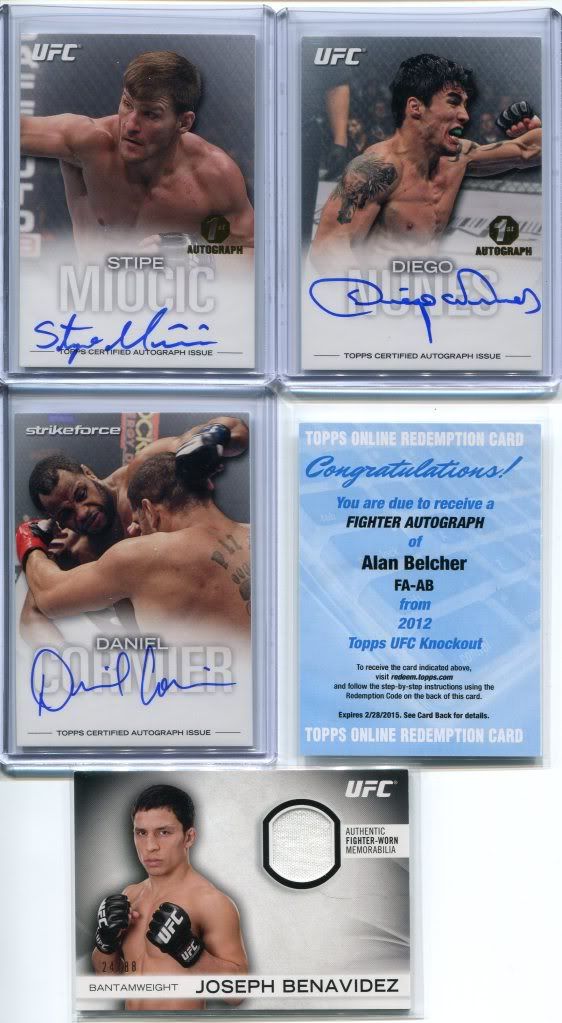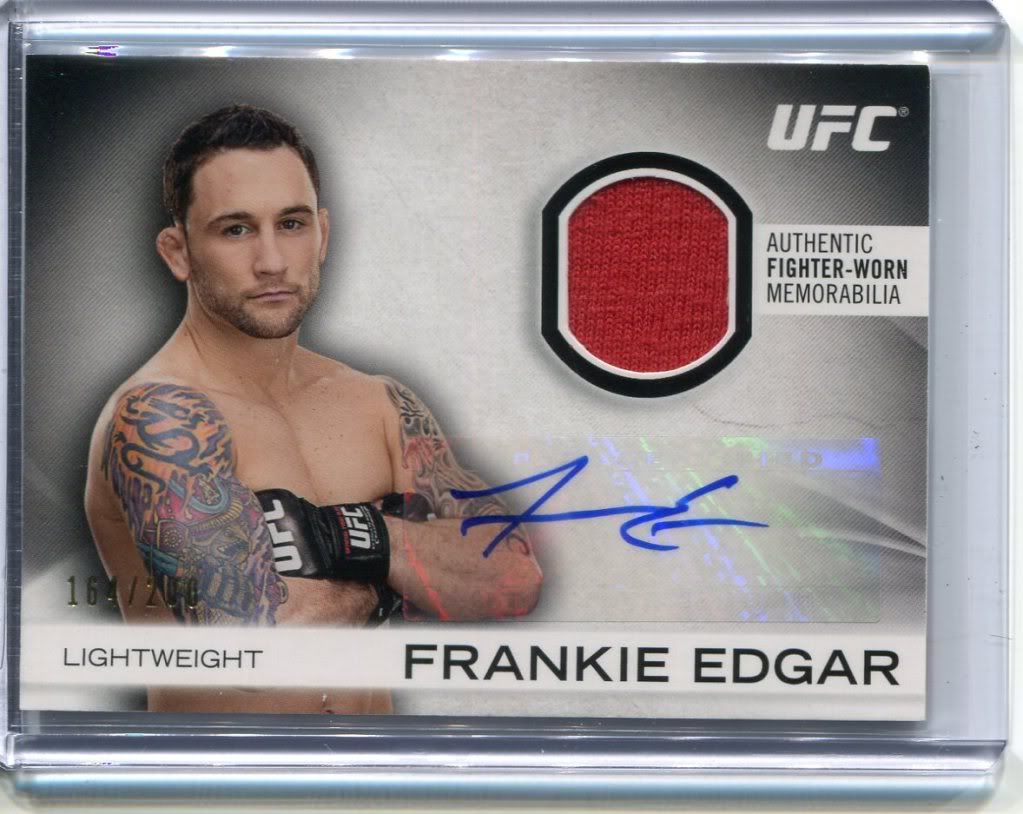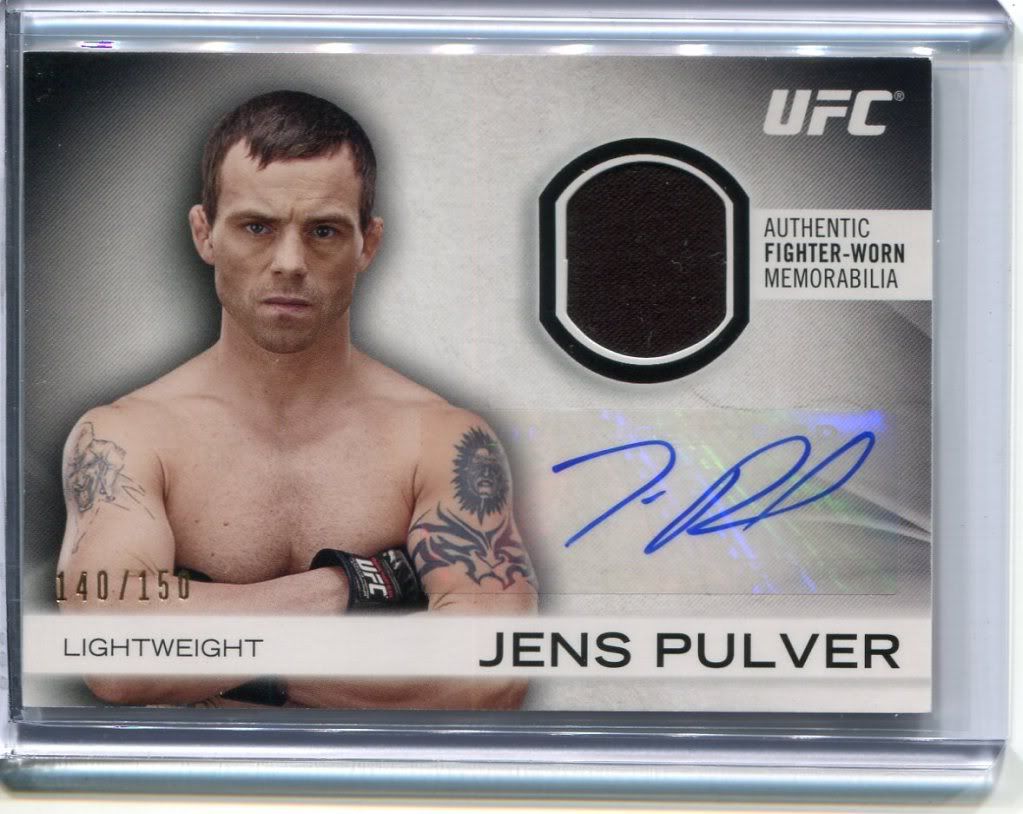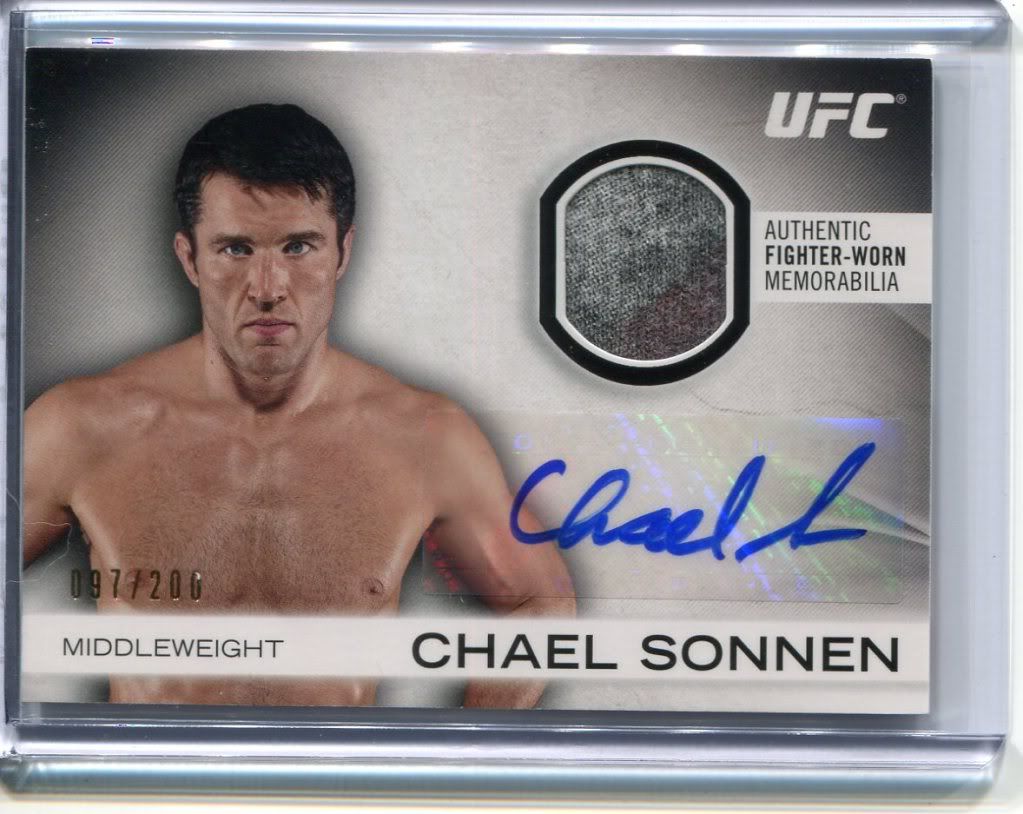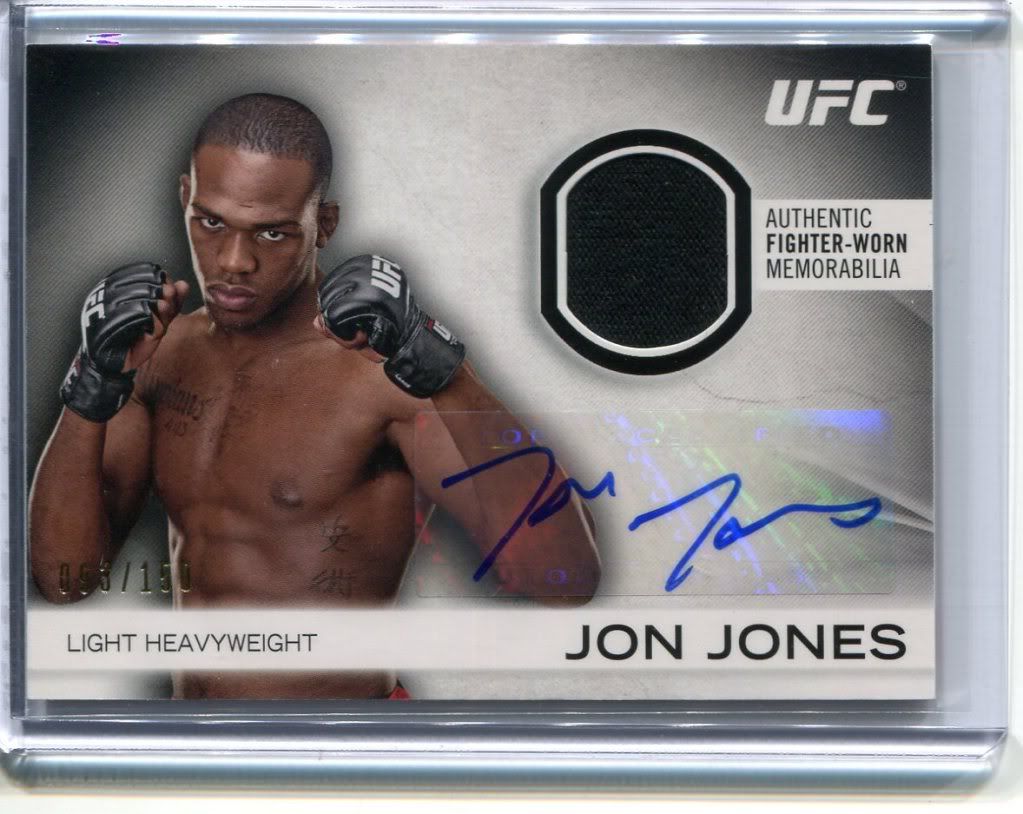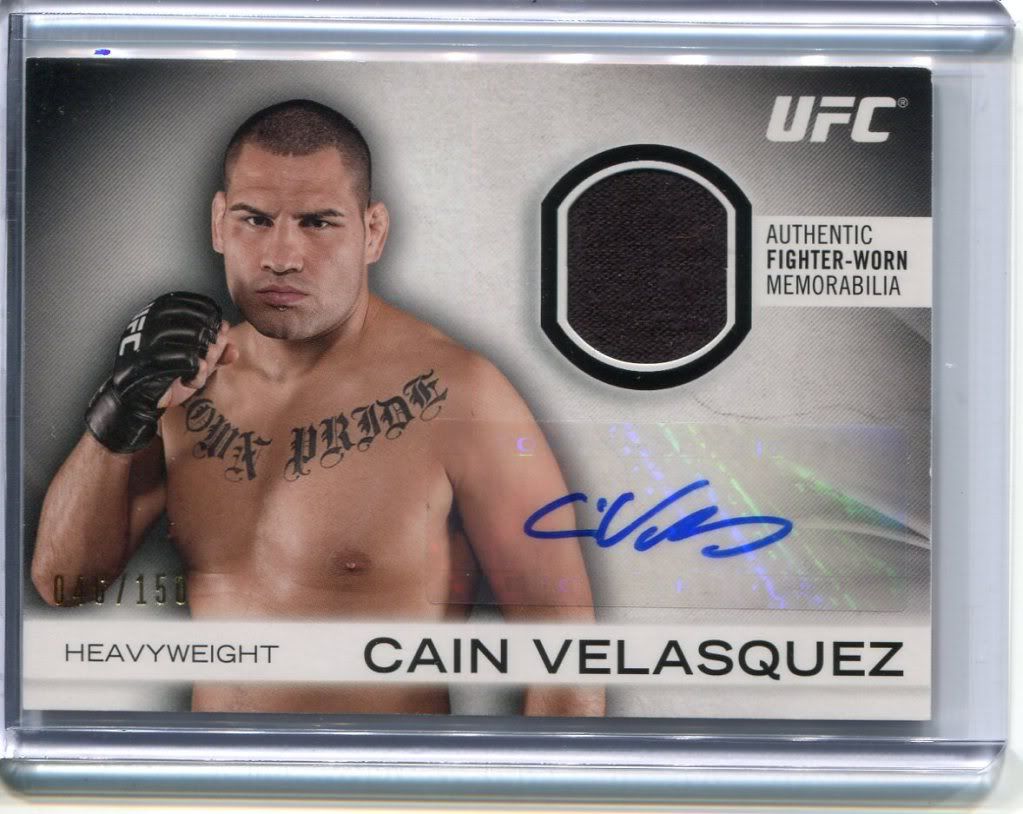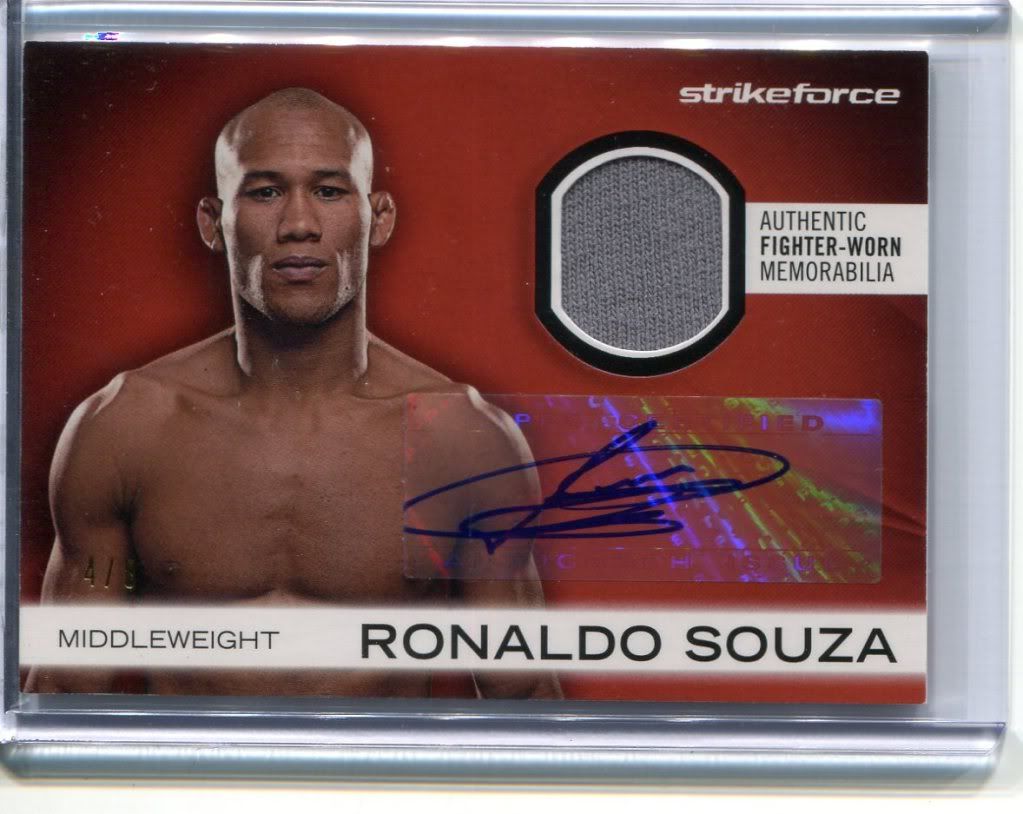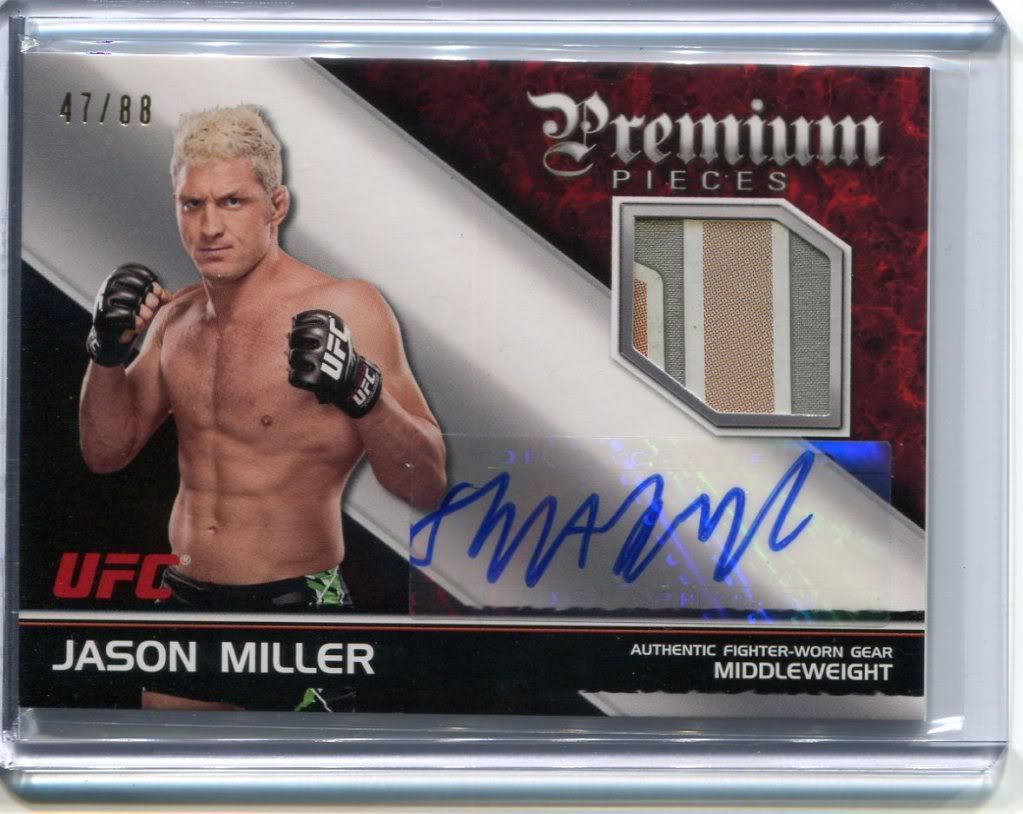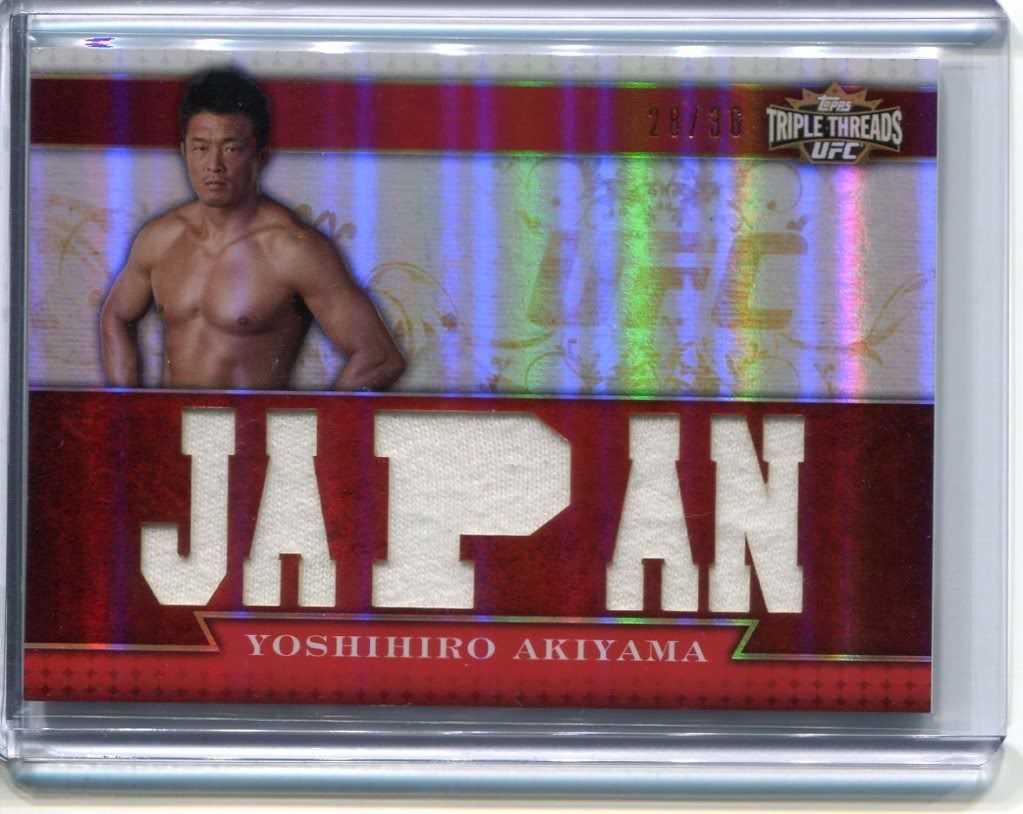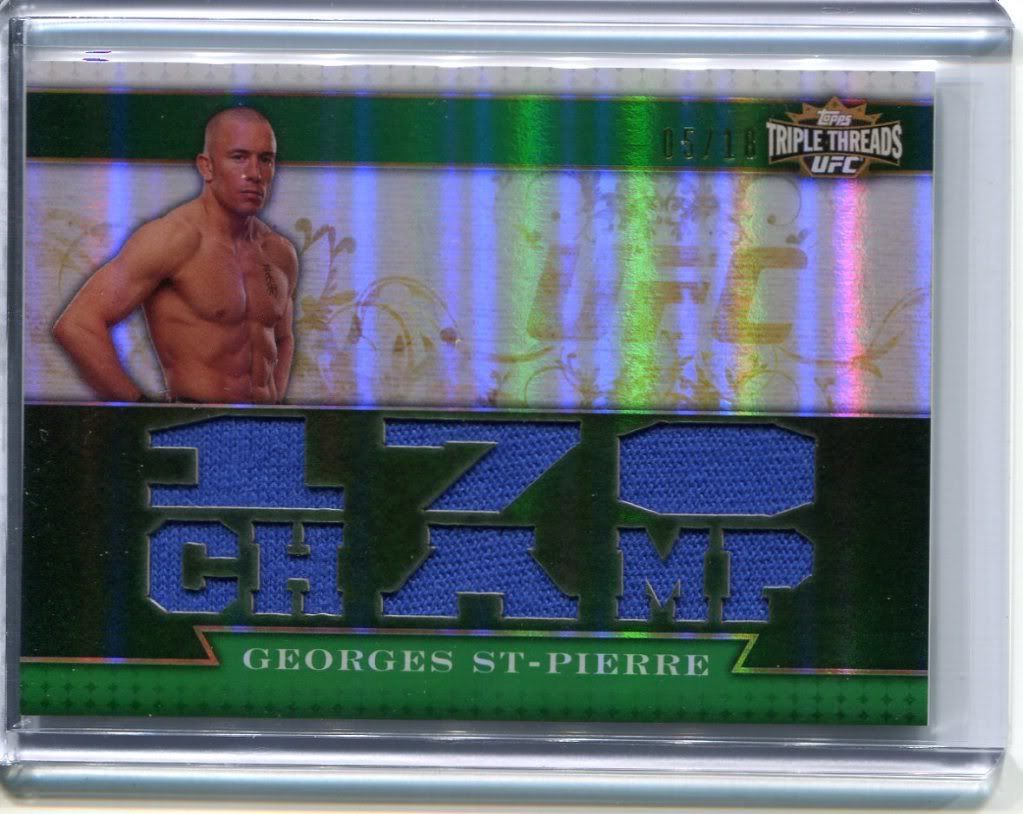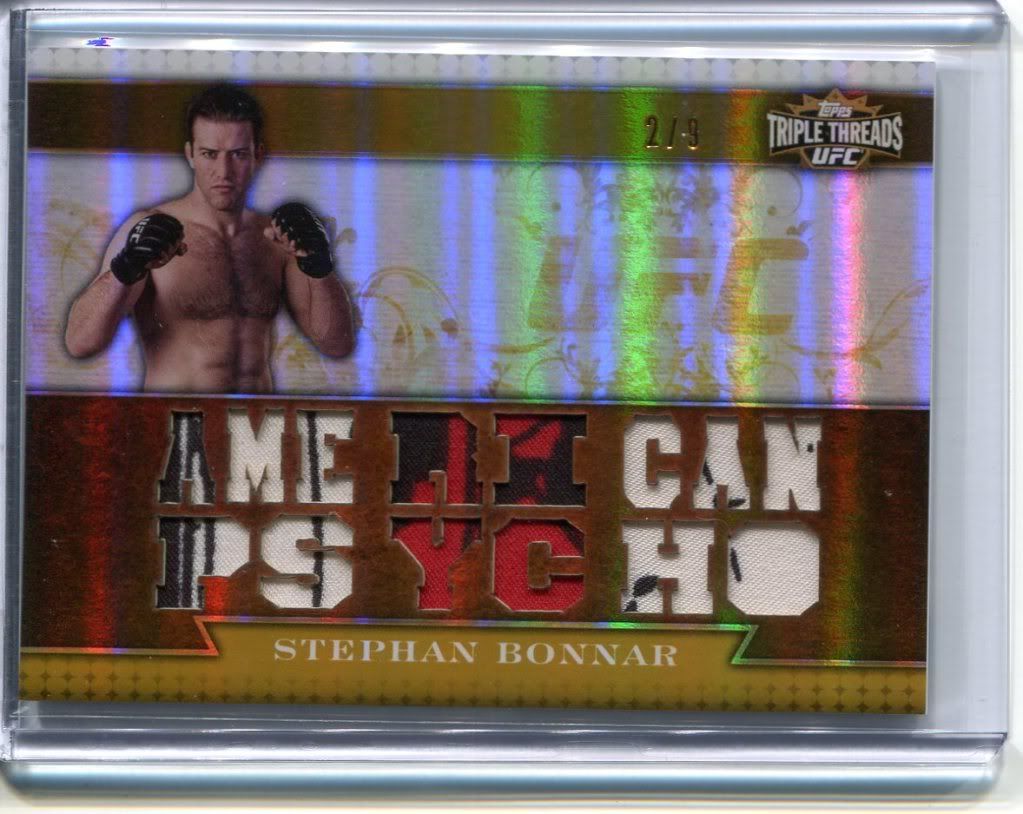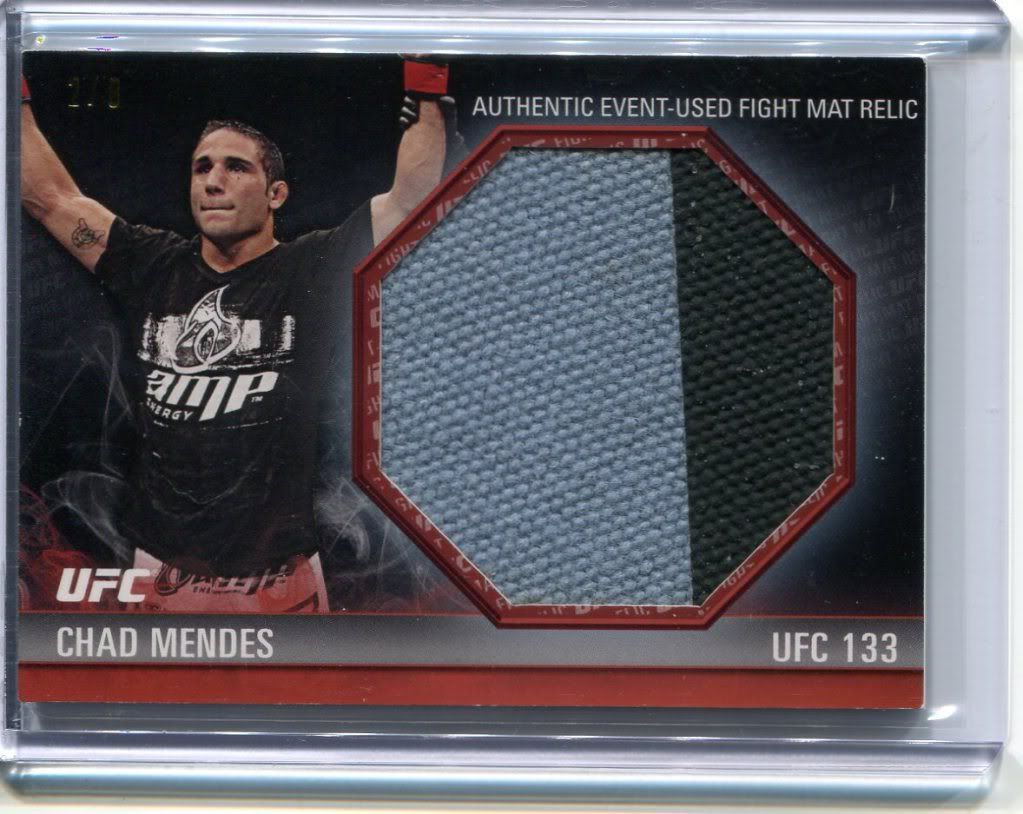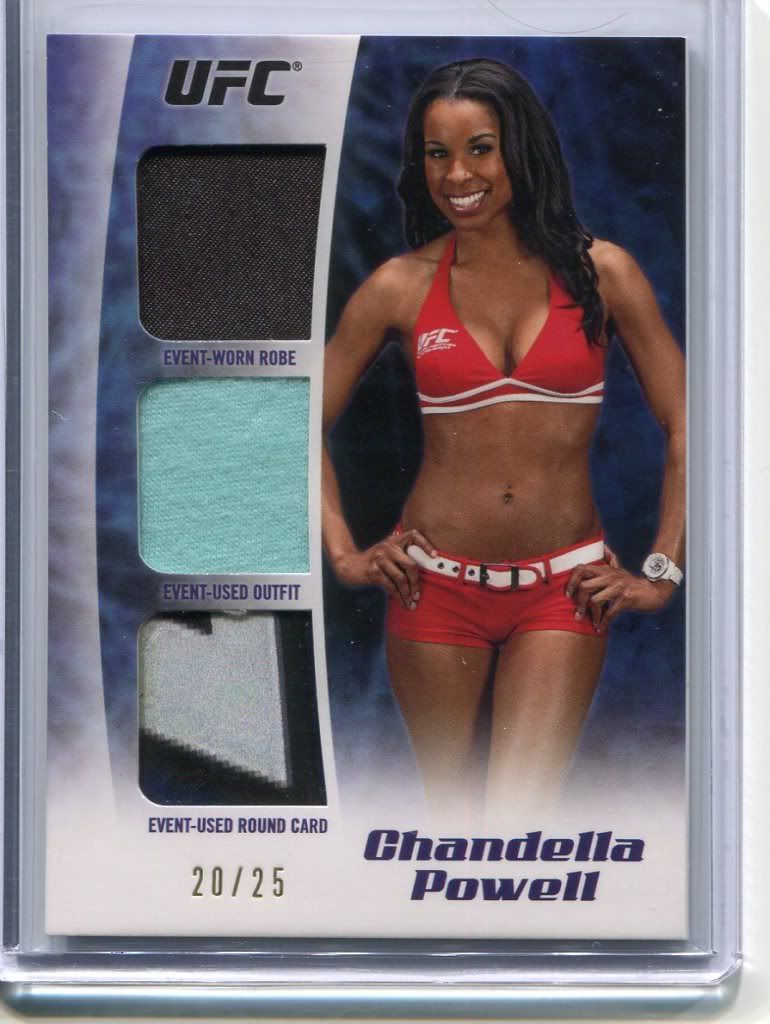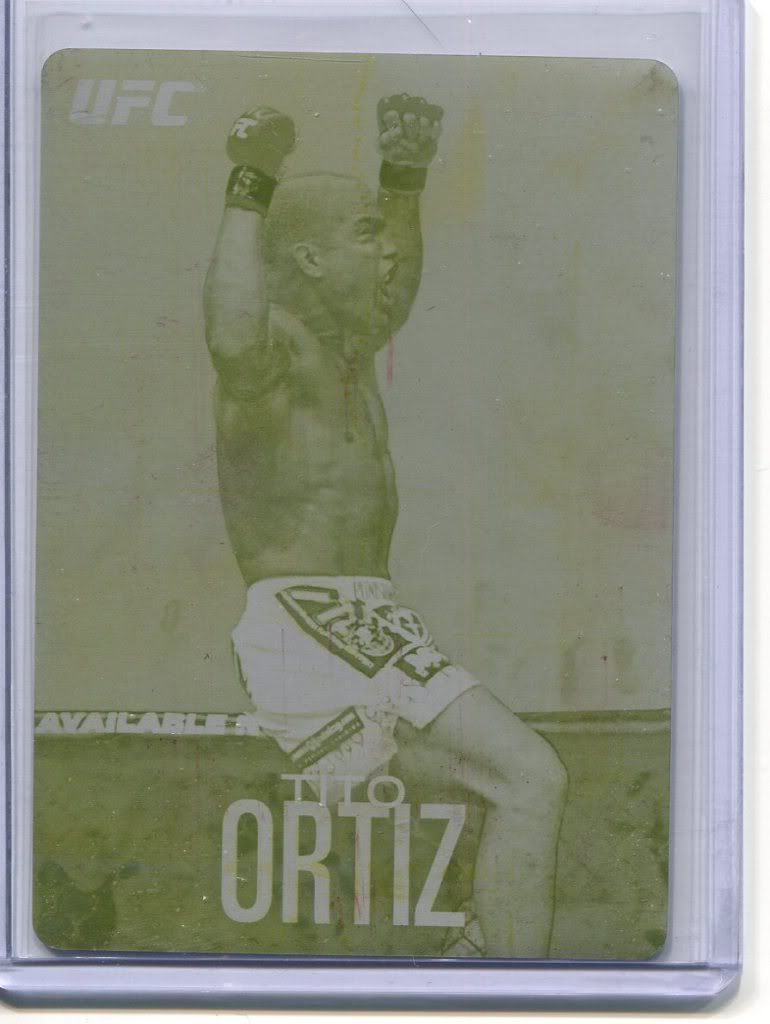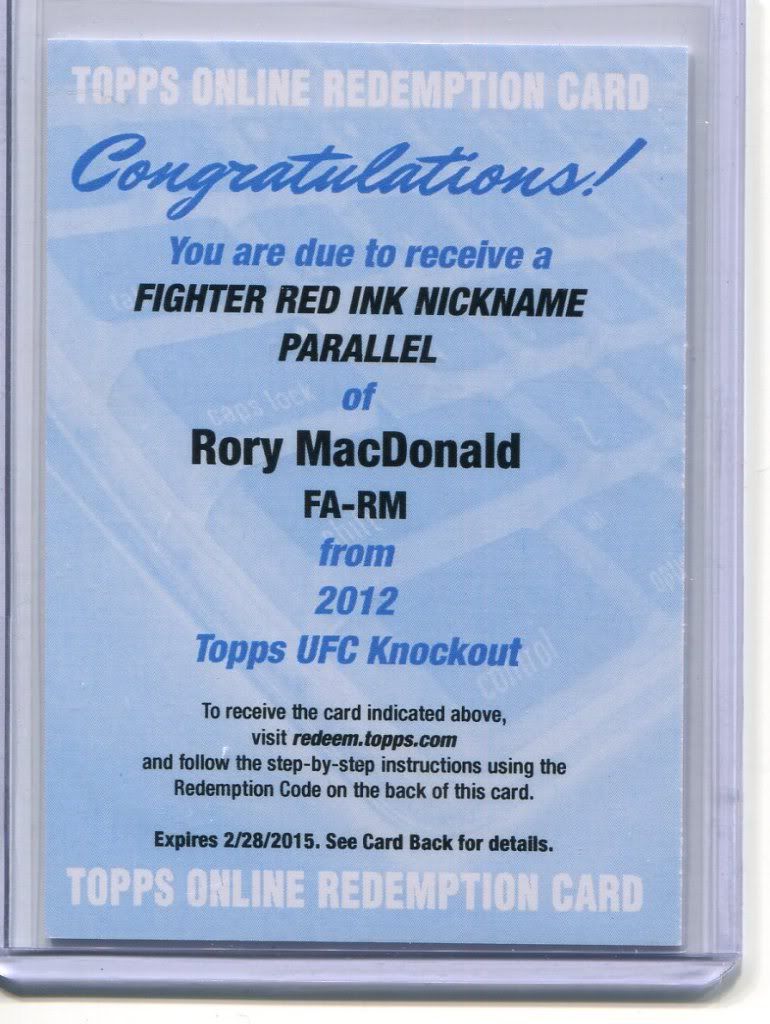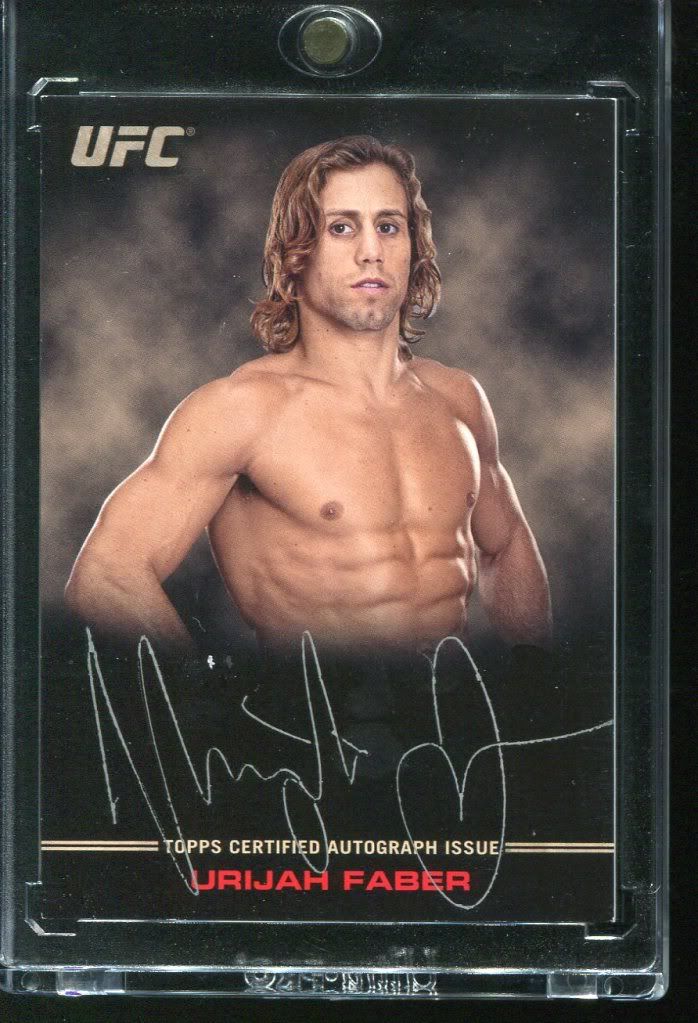 My Favorite in the case...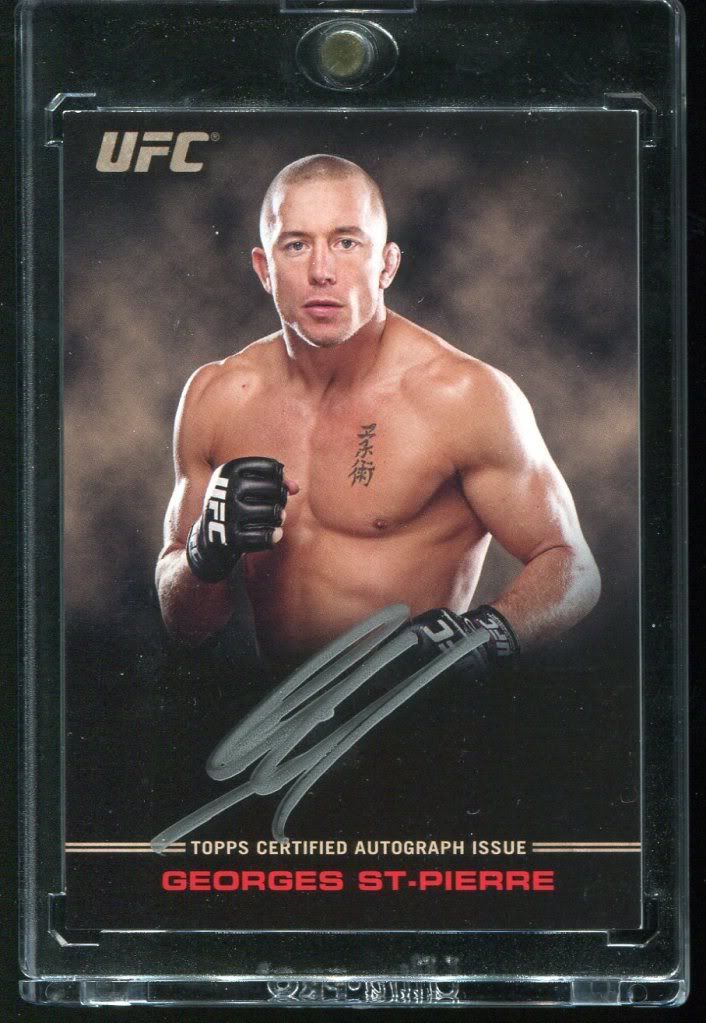 RUBY 1/8