Busted one box of 2011 Bowman Jumbo today. It was ehh. Could have been worse though.
Harpers and Best Paper Parallels
Joseph Wieland Orange /250
Chun-Hsiu Chen Blue /500
Chrome Harper
Bowmans Best Harper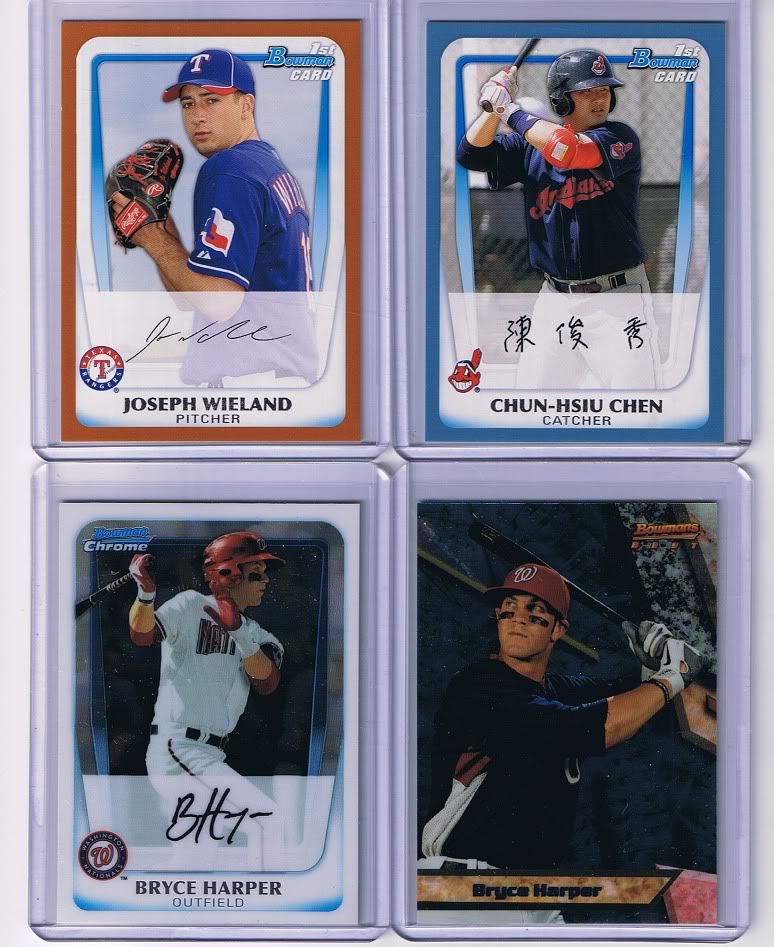 Refractors
Keon Broxton Refractor /799
Brandon Belt Blue Refractor 231/250
Jesus Montero Best Refractor 33/99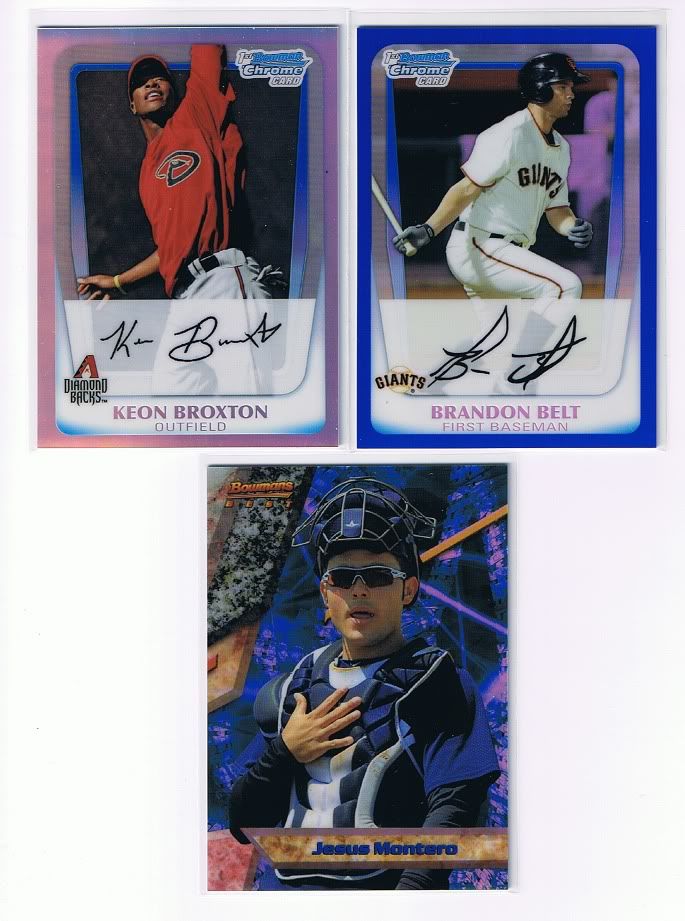 Autos
Ben Gamel Base
Dee Gordon Base
Lars Anderson Rookie Refractor /500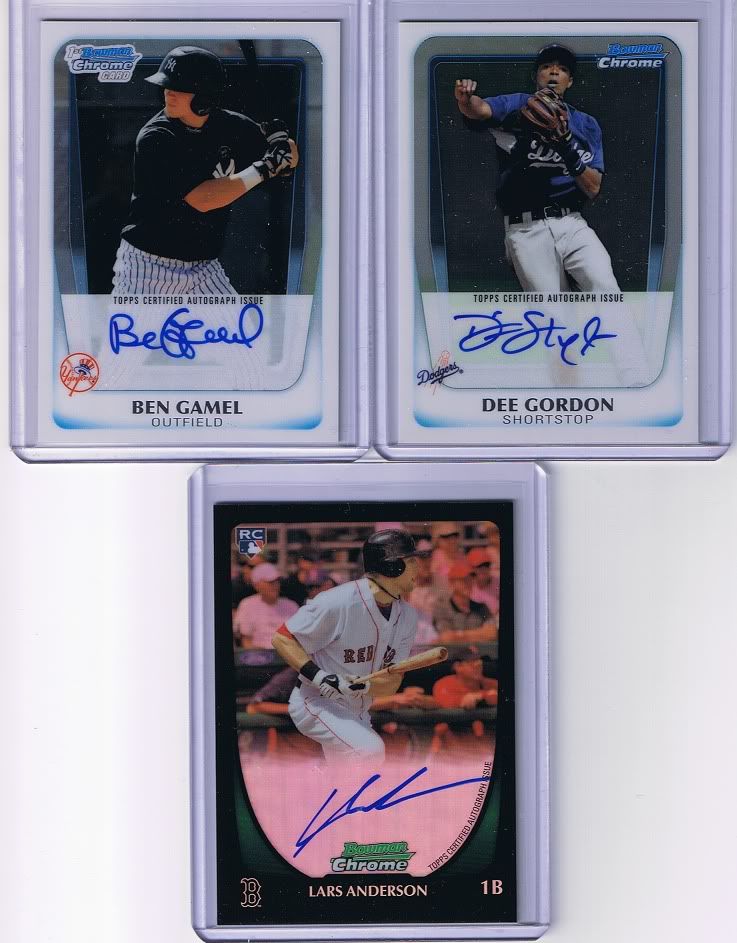 Other Items
Justin Verlander Blue /500
Roy Oswalt Blue /500

Bowmans Best
Jason Heyward
Buster Posey
Josh Hamilton
Ubaldo Jimenez
Chase Utley
Stephen Strasburg
Ichiro

Bowmans Best Prospects
Jacob Turner
Miguel Sano
Jerry Sands
Nick Franklin
Plenty of other inserts and prospect cards.