Fun couple of boxes to open. Have to see the numbers of bronze/silver/gold I pulled. Here are the hits: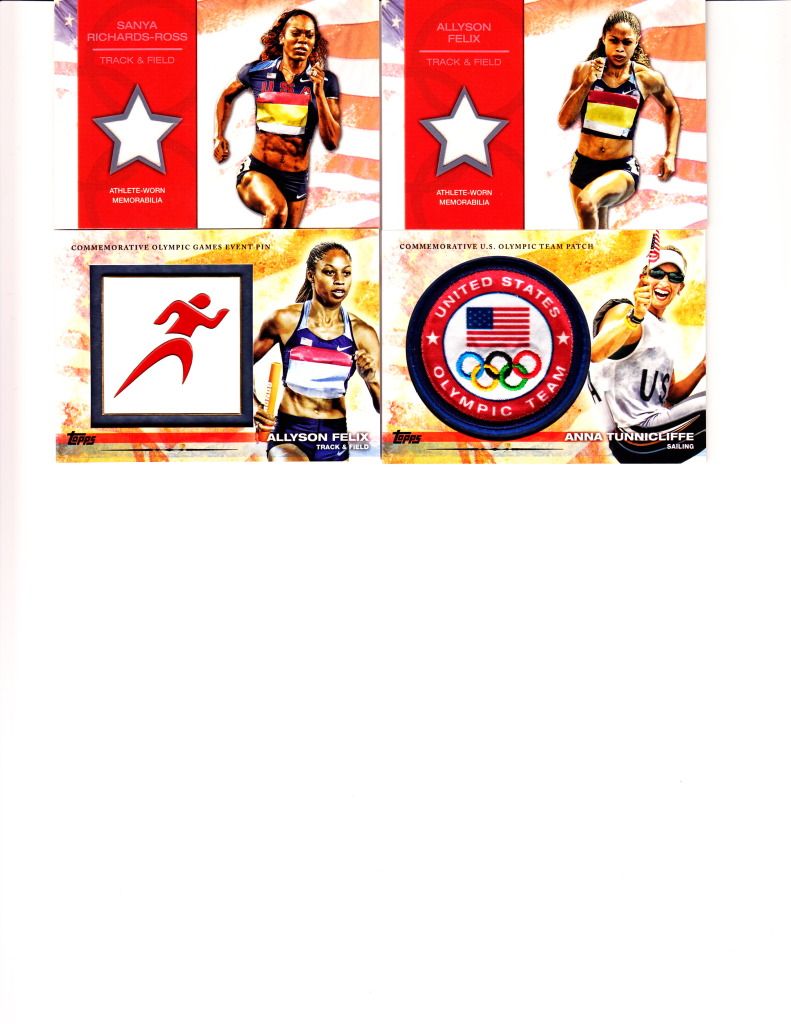 Sanya Richardson-Ross Relic
Allyson Felix Relic
Allyson Felix Pin
Anna Tunnicliffe Patch
Even though the pin and patch are manufactured, they both look pretty sharp.
Nastia Liukin Auto
Dotsie Bausch Auto
Bruce Jenner Auto
Jason Lezak Auto
I wouldn't have figured Bausch to be so popular, but she apparently is.
I'm keeping everything and will see how they all do in London. All in all, a really fun product.