I was really excited when the sales sheets and checklists started coming out. If it weren't for ITG announcing Broad Street Boys, I probably would have been in for a Master case. As it turns out, I only bought 16 boxes. I was fortunate enough to have them opened at the Toronto Expo. When the redemption program was announced, the cards they were putting together made it a must to open at the Expo. Even though I didn't get to open it myself, I still had a ton of fun going through the case.
All Silver
Thomas-Lafleur-Sorenstam-Petty quad
Harris-Walton-Lafleur-Bjorg quad
Griffey Jersey
Henderson Jersey
Walton Jersey
Carew Auto/Jersey
Borg Auto/Jersey
Winfield Auto/Jersey
All Silver
Cohen Auto
Vitale Auto
Murray Auto
Robinson Auto/Jersey
Gold
Molitor Auto/Jersey
Thomas Auto/Jersey
Walton Auto
Here are the 16 Hockey Plus Redemptions...
Roy-Bjorg
Yzerman-Griffey
Yakupov-Ortiz
Sakic-Cohen
Esposito-Sandberg
Bourque-Walton
Lemieux-Chavez
Lafleur-Carew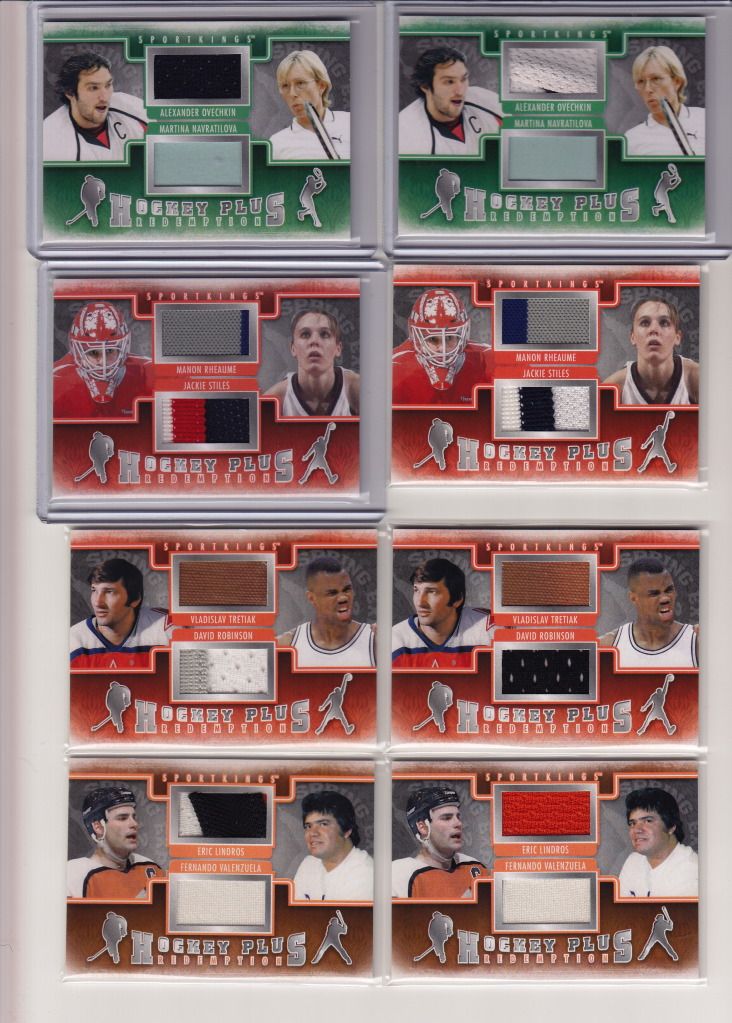 Ovechkin-Navratilova x2
Rheaume-Stiles x2
Tretiak-Robinson x2
Lindros-Valenzuela x2
And now the case hit...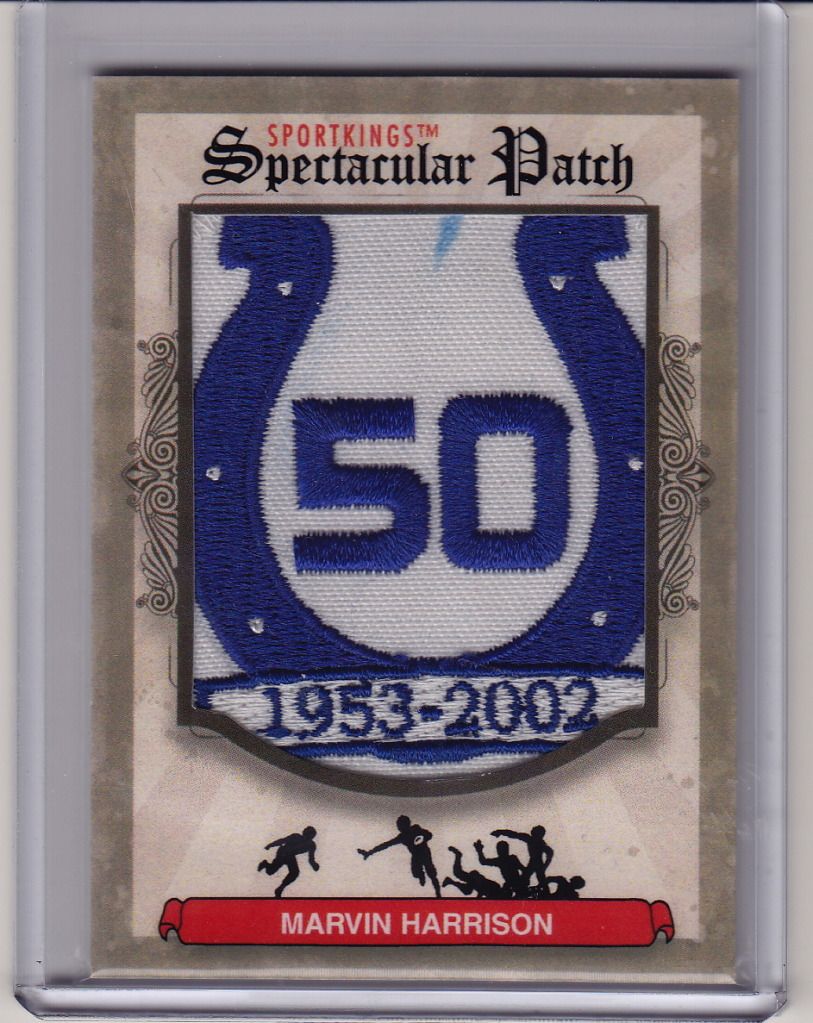 Marvin Harrison Spectacular Patches
Most of the cards will stay with me, although some of the dupe redemptions are available.