Kicking The Tires on this Jeter Quad JSY Auto /15!
---
Hey guys, just looking to see if I can maybe sell this beautiful Derek Jeter Quad jersey auto numbered 5/15. Card is from 2007 Exquisite Rookies and was issued via redemption. Got it in one of ARplatinum's old group breaks (those were the days). Beautiful card and who knows how many were actually ever redeemed.
Asking $350 OBO DLVD with signature confirmation and insurance. PLEASE NOTE I am not in a hurry to sell this, I'm merely seeing what I can get for it right now. I have absolutely no problem hanging onto it so I won't be taking a lowball offer. Feel free to make an offer or ask questions though. Not really looking to trade
Anyway, enjoy the card.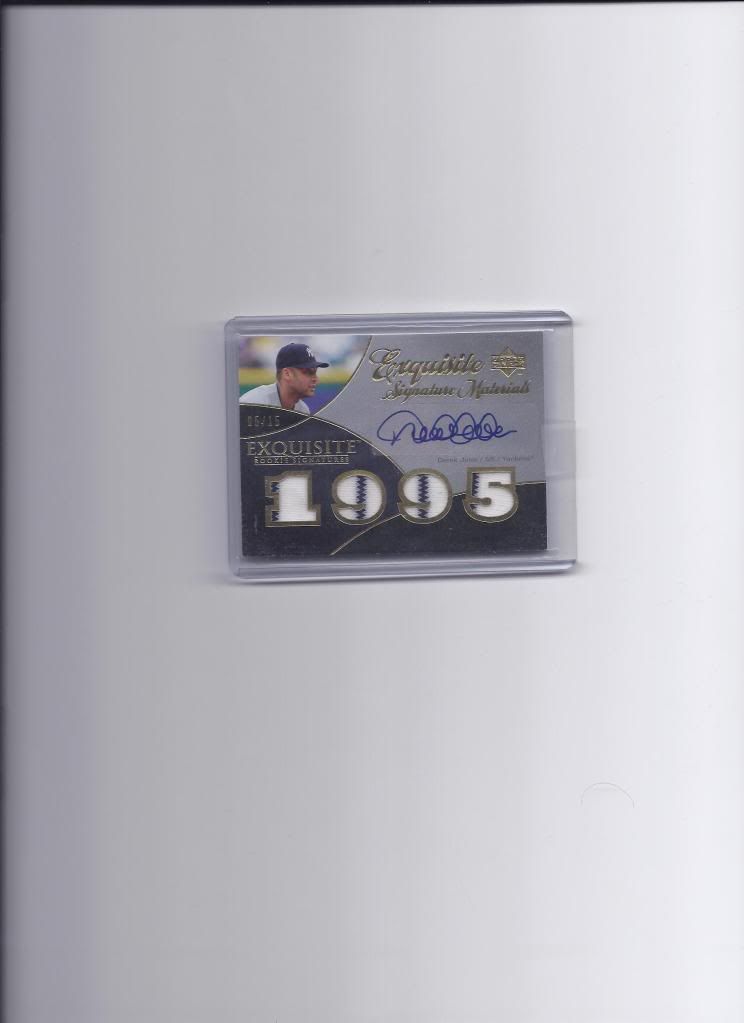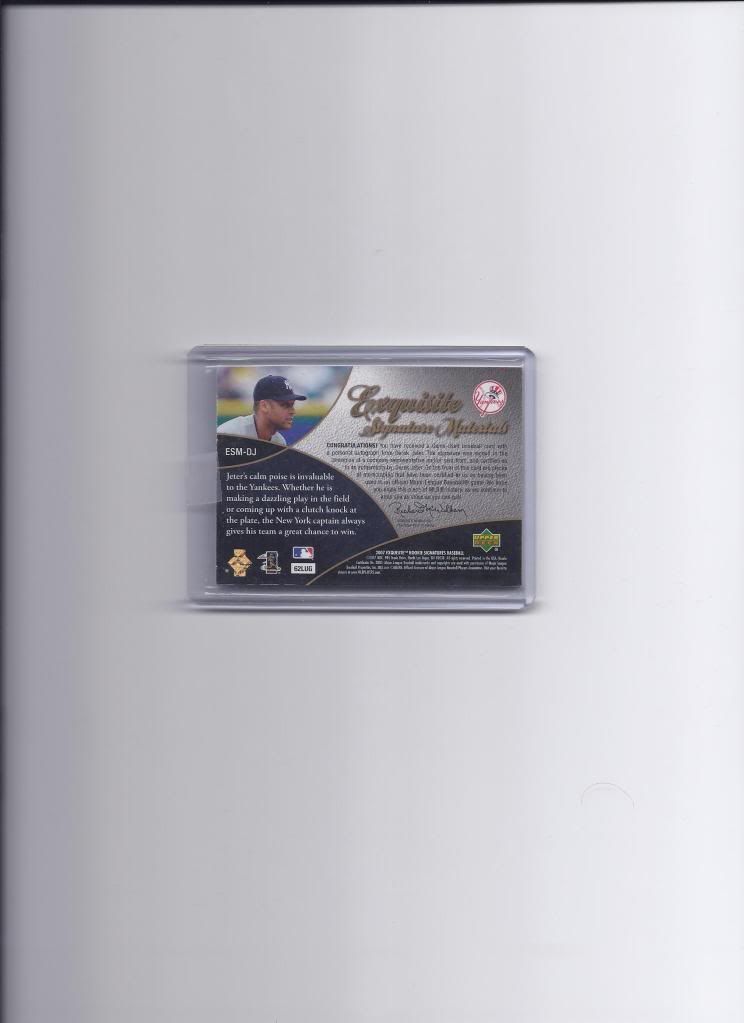 __________________
Looking for (mostly autos) of Illinois Fighting Illini players of all sports (Benn, Leshoure, Mendenhall, B. Lloyd, Vontae, Liuget, Martez, AJ Jenkins, Mercilus, etc.)

Also interested in anything I can get a good deal on