All prices include signature confirmation, insurance & secure shipping. All prices are negotiable as these are sketch cards so price can change!
Here's 3 of her sketches...don't know if anyone collects her on here...if not then I'll throw them up on ebay.
Katie Cook talks about this card on her website: about 3/4 down on the page:
"ta da! that card of anakin killing younglings? that's me as a youngling in the lower right corner. "
katiecandraw.com
Galaxy 5 Anakin, Yoda, and Katie Sketch
*PENDING*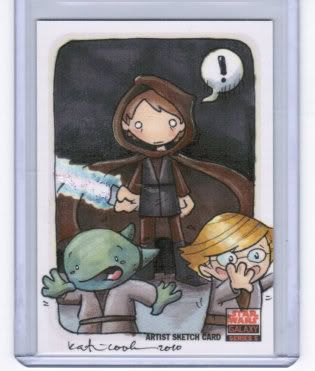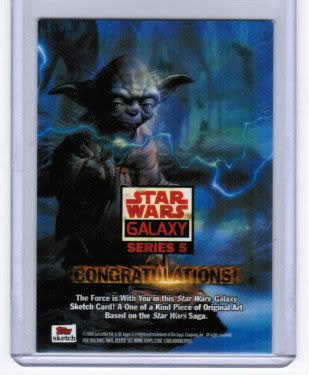 2008 Rittenhouse X-Men Professor X
*PENDING*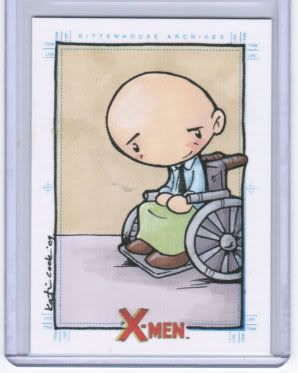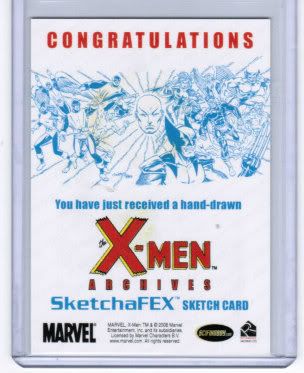 2009 Rittenhouse Spider-Man James Jonah Jameson
*PENDING*