Small Part of my Laker PC
---
Had a member ask about seeing some of my PC, so here are some of the recent accusitions that are at my house before they go into the vault.
[/IMG]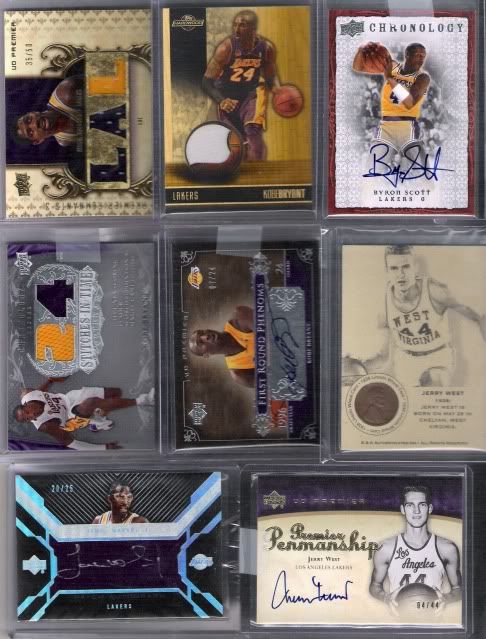 [/IMG]
__________________
-Collecting Bills, A's, Lakers, Sabres, Chavez, Melo, McNabb, Posluszny and any SU Players
-Putting together the set of 2006 Gridiron Playbook Patch jerseys /25. Have 10/25 currently. If you have them, LMK
"Just because you have the ability to speak, does not make you intelligent"