Getting ready to put some cards on the Bay today or tomorrow. Including this one. I honestly have no idea what to start this 1/1 at. Any thoughts?
0.99 5-7 day auction and let it ride
$1,000 or BO BIN (J/K on the $1000

)
2010-2011 Panini Luxury Box Carey Price Stick/Jersey 1/1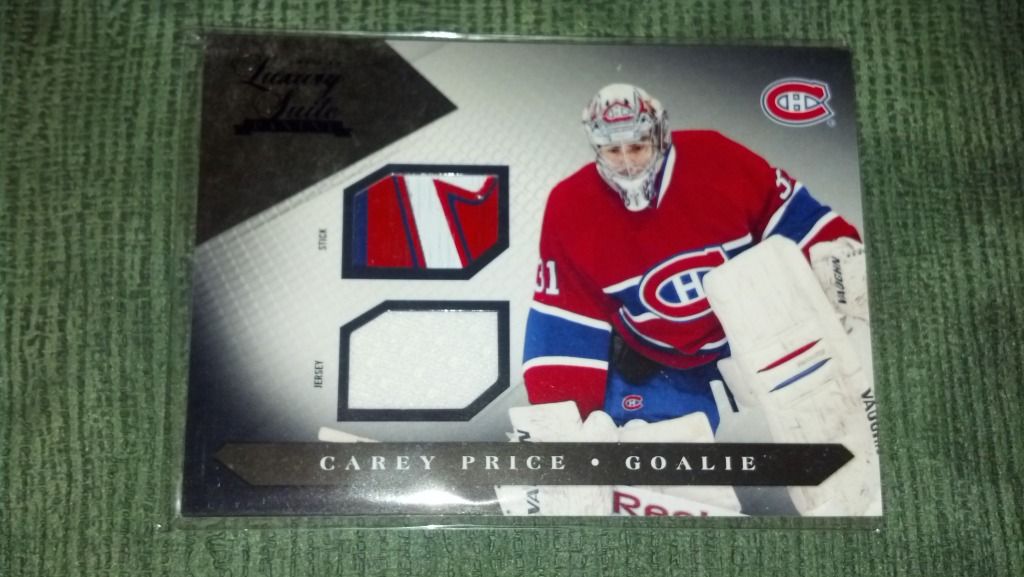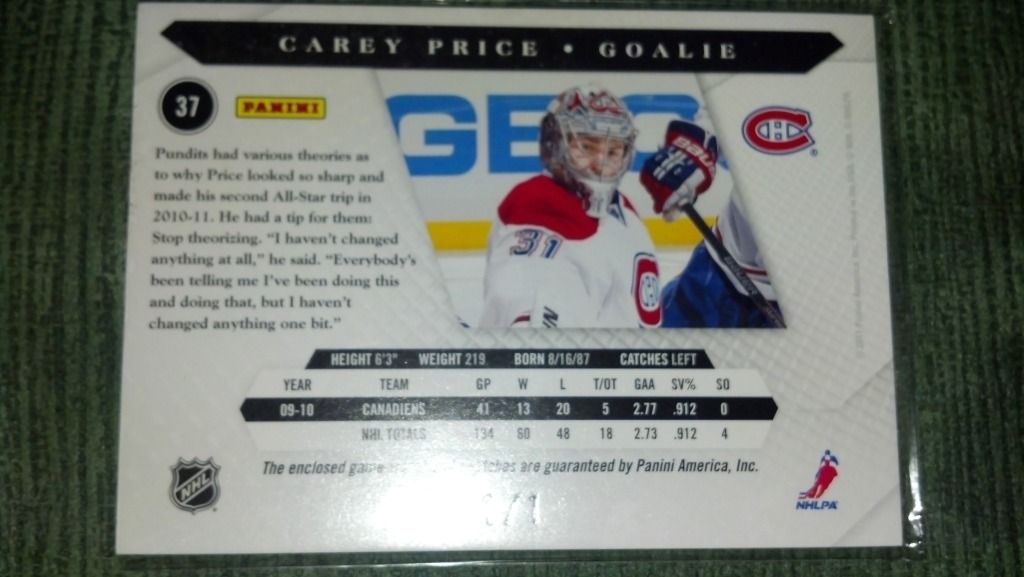 Any opinions or interest would be appreciated. Gracias!