Hi all,
I am doing numerous breaks today and while picking up hockey and basketball boxes, I found a box of 2011 Panini Playbook online for the right price. As always, I assume anything off the bay will be minus case hits etc. but the price was right so I jumped in. I opened up the box, felt the packs and realized that I was shorted the booklet. Here is what I pulled:
Chad Johnson auto /25
Alan Bradford auto /299
Dick Butkus /49 which is really interesting due to the fabric
When I opened the last pack I found this: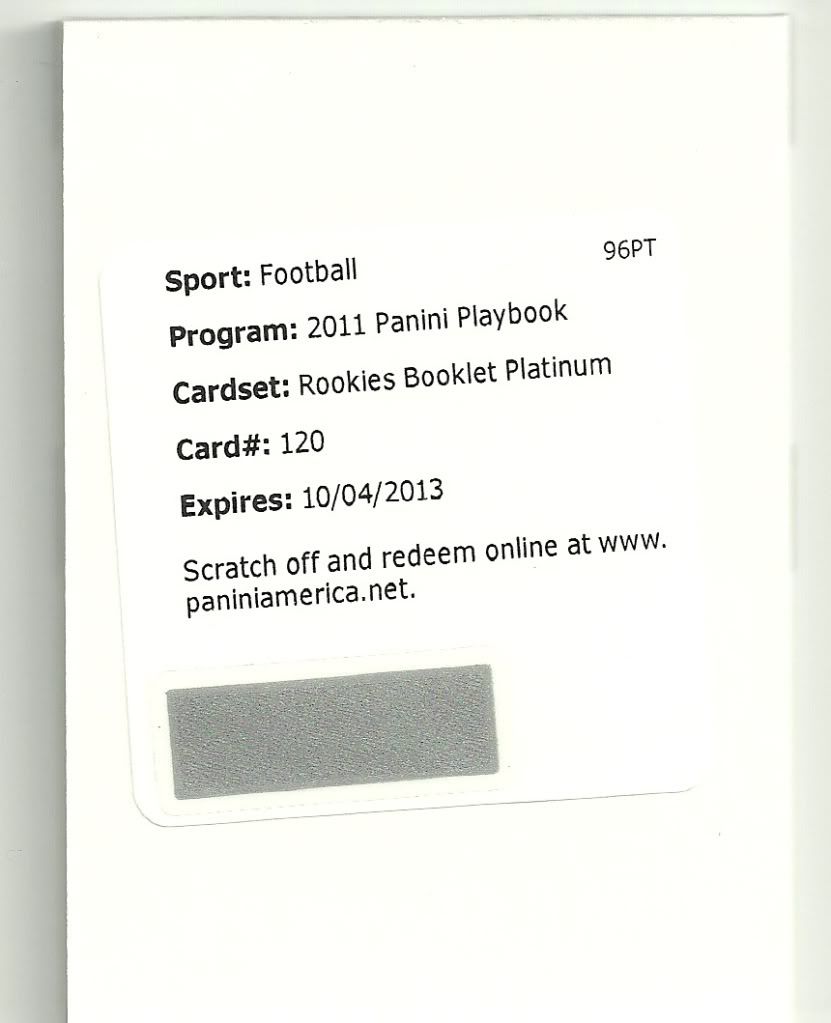 Looked it up on the checklist and it is a Julio Jones and it is out of /25. Certainly the best Football hit I have ever had. Anyone have an idea on value? Thanks for looking.
Jon