Figured I'd opt for this thread title and if anyone wants to add to it feel free (also already have my 2012 Year of the
Dawg Thread
- but honestly thats dedicated to my dogs (or anyones elses if they wish). Since so far this year for duck season I'm kind of the dog or have been helping them, havent been mr. johnny on the spot with my camera.
Last Saturday Oct 6 was our opener. Was out in Linwood. Opted to try to go locally on Saturday since we didnt have anyone up doing any recon (michigan is in an huge drought and a lot of launches are well out of the water, some areas are not navigable via a normal boat (need say a mud motor or something that's drafting very little water - not a 19 ft boat that drafts 2+ ft of water). So we drove past the launch into the mud flats and hand launched 2 layout boats which 2 guys used, the other 2 guys could swap out later but we hid in the reeds. End result...should of slept in. No birds no shots...thankfully Goose Chili for dinner and life goes on.
Sunday Oct 7
Opted to go to a new place (launched from Saginaw River) near day break once again no recon but with daylight figured we were going to broke!
Finally found just a few birds feeding - all bluebills by the way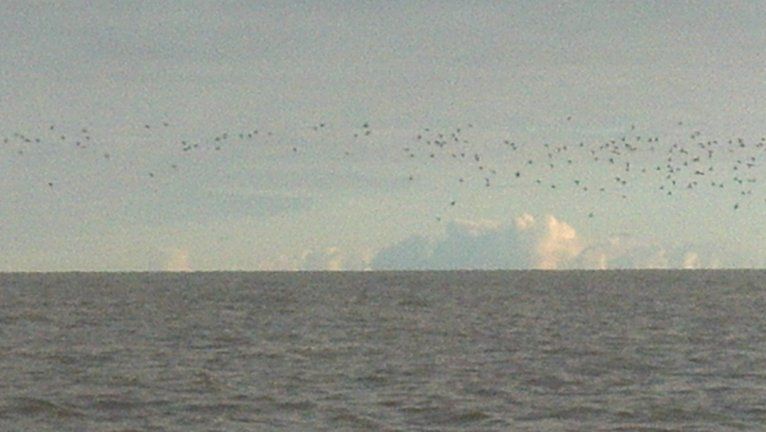 The three of us almost limited out

Sad to say we lost 5 birds (if you've hunted divers you know this is the risk you run as they are tough birds and the wind, waves, and depths (3-6 ft) make wading difficult, but did get 10 birds. One being this year and a half old Drake Canvasback

and a shot of a drake and hen bluebill. Also got a few black scooters.
Sad to say that the my buddy and his boat headed south that evening.
Monday Oct. 8, 2012:
However said bounty of birds convinced another hunting buddy to stay the night and we'd try again the next morning. Well more sun, less wind made for a less than active day even being another 1/2 mile out into the bay. But we manged quality over quantity with 3 birds, the prize being an older more mature drake Canvasback (keeping in mind here this are still a prized bird as they are only one per day and one per possession).
Hoping this weekends even better!