Still needed a sketch from the set since I barely busted any (two blasters). Saved my money from a crap case (as per usual with GPK and me) and went for a top-heavy sketch card in the set. Contacted my pal Mark Pingitore, who made an arrangement for me to acquire good ol' George Brush: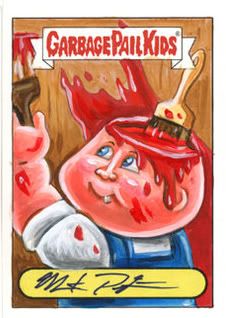 I've managed to pull a colored Zapata in FB1, but this will mark my first sketch since then. He has more for sale on his blog, if interested.
What have you guys gotten out of BNS1, anyhow? Feel free to share, I'd love to see your pulls.