Howdy folks, opened a box of 2012 Marvel Premier because they are so dang pretty. Fun break, but I don't know much about them so I'd love feedback. Thank you.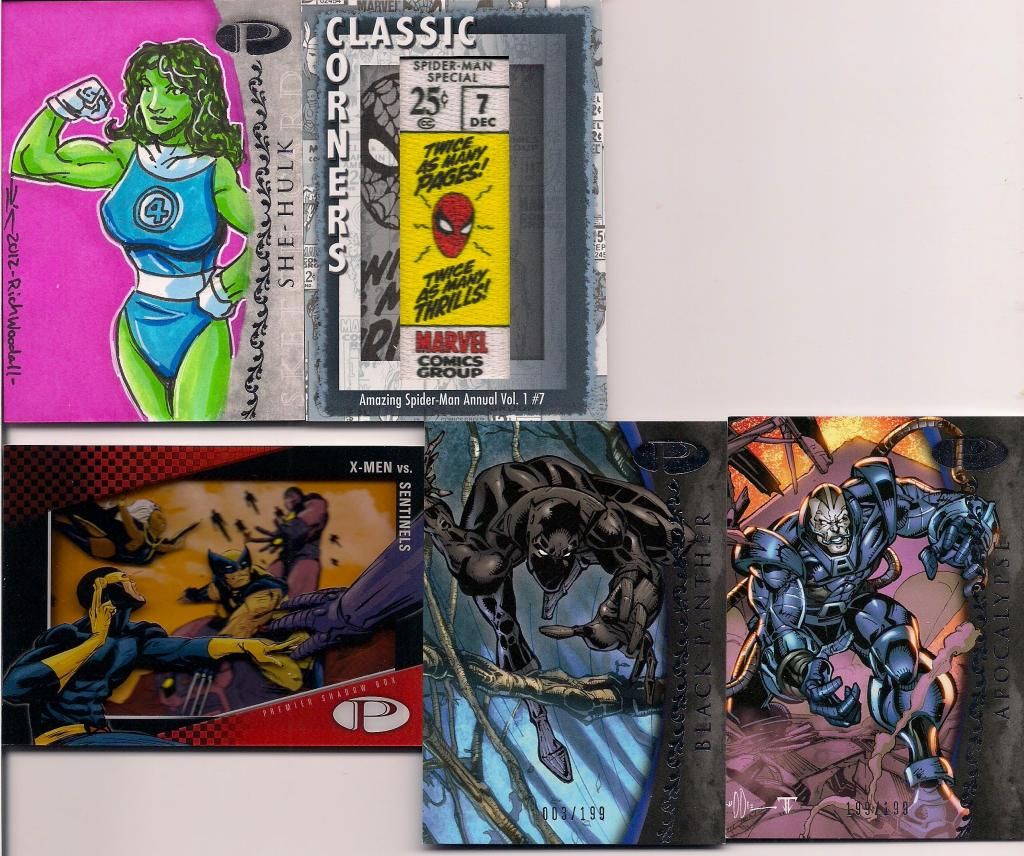 Base:
Black Panther #3/199
Apocalypse #199/199
Classic Corners Amazing Spider-Man Annual Vol. 1 #7 patch
Shadowbox X-Men vs. Sentinels
Rich Woodall SHE-HULK sketch #1/1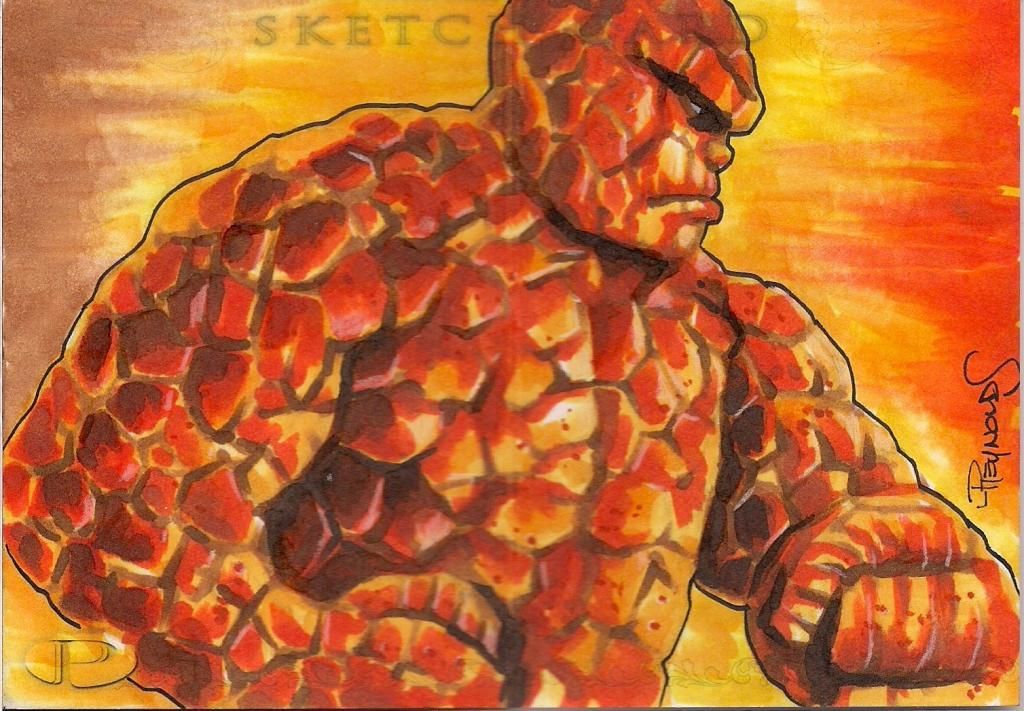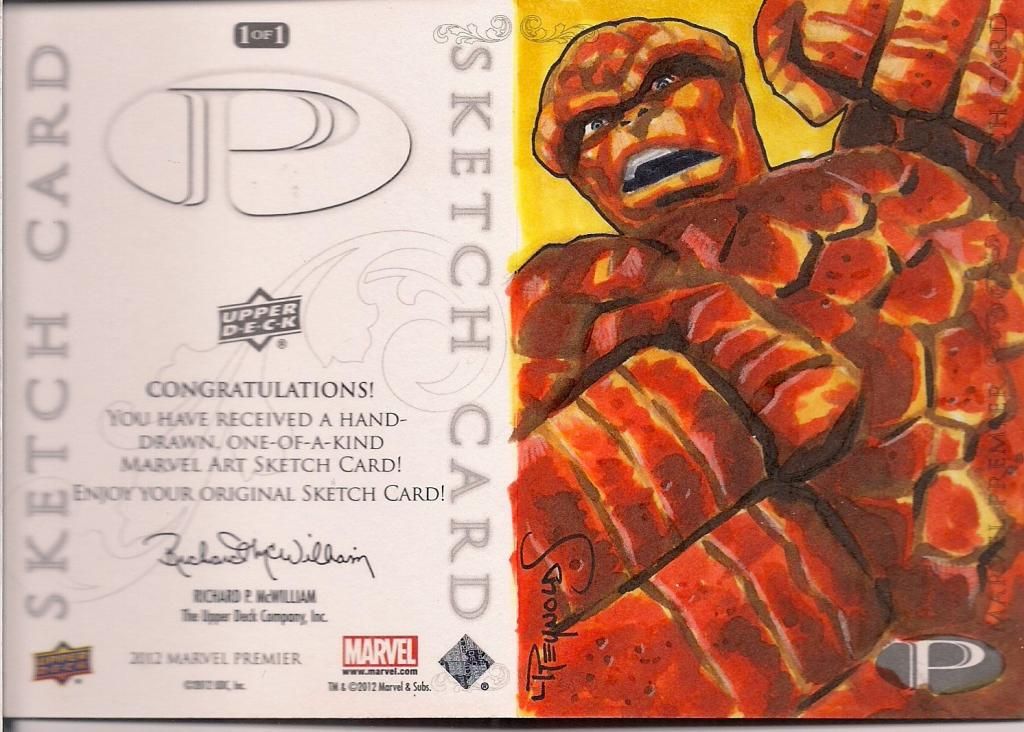 Lawrence Reynolds THING 1/1 sketch
Don't know the artists, but I don't see a lot of sketches in this set from them. Feedback appreciated.