So I am just getting around to catching up and getting pictures of everything after a busy summer. The highlight was being in Canton for the 2012 induction weekend. I hit the Class signing and some of the signings on Saturday as well. I added to a lot of my FS helmets (can be seen here with subalbums for each team:
HOF helmets by team pictures by Bucklion - Photobucket
) and my minis (uploaded in the future). I also continued my annual tradition by garnering the Class of 2012 GLAC series, which included the artist Gary Thomas in a self portrait this year: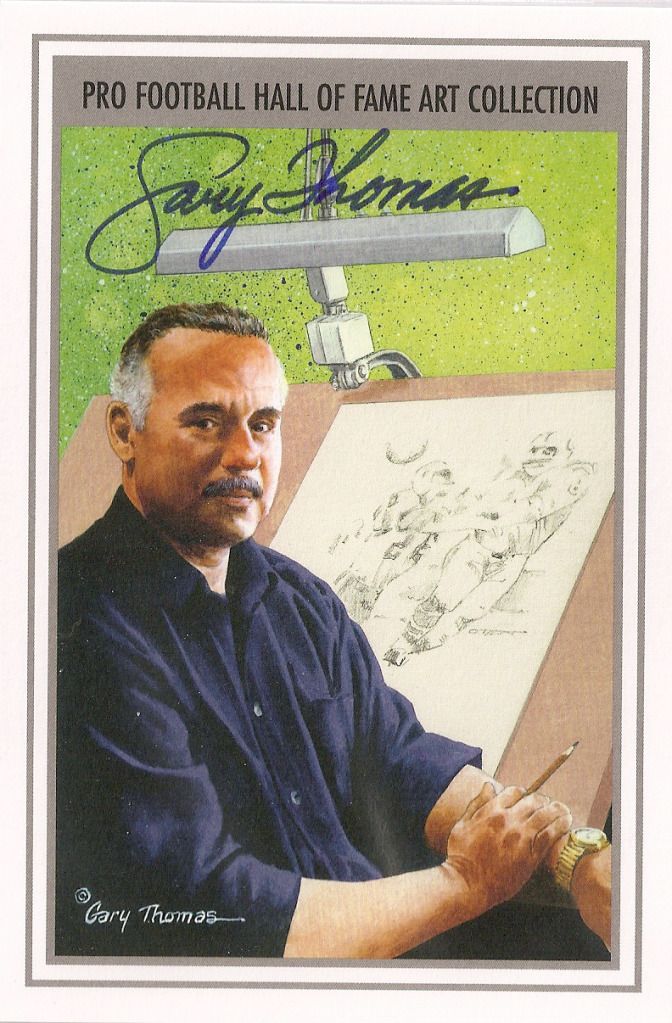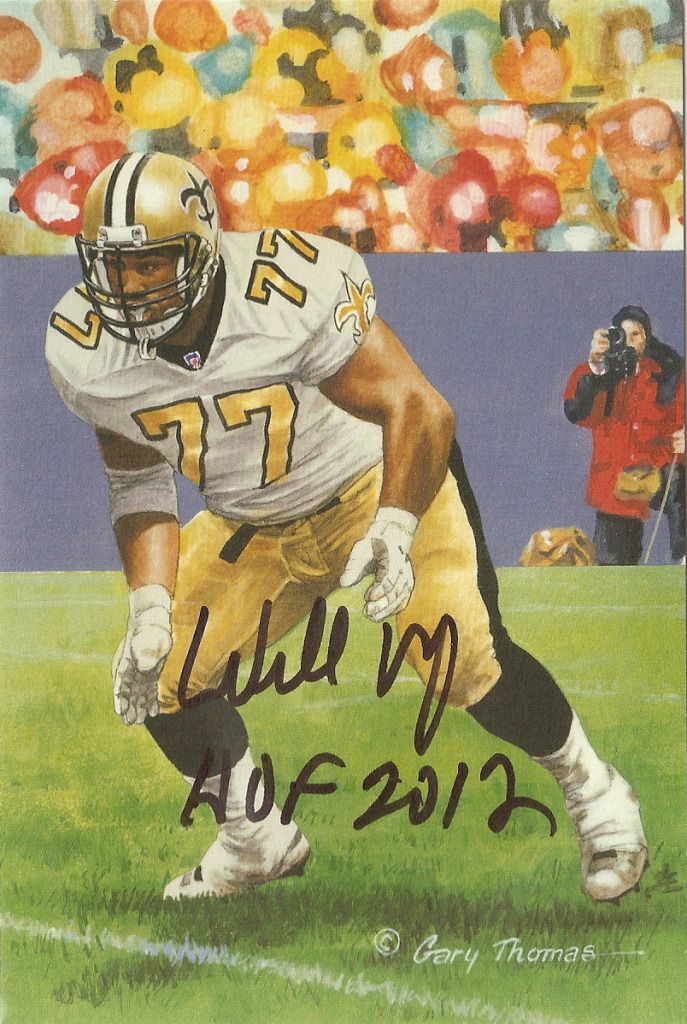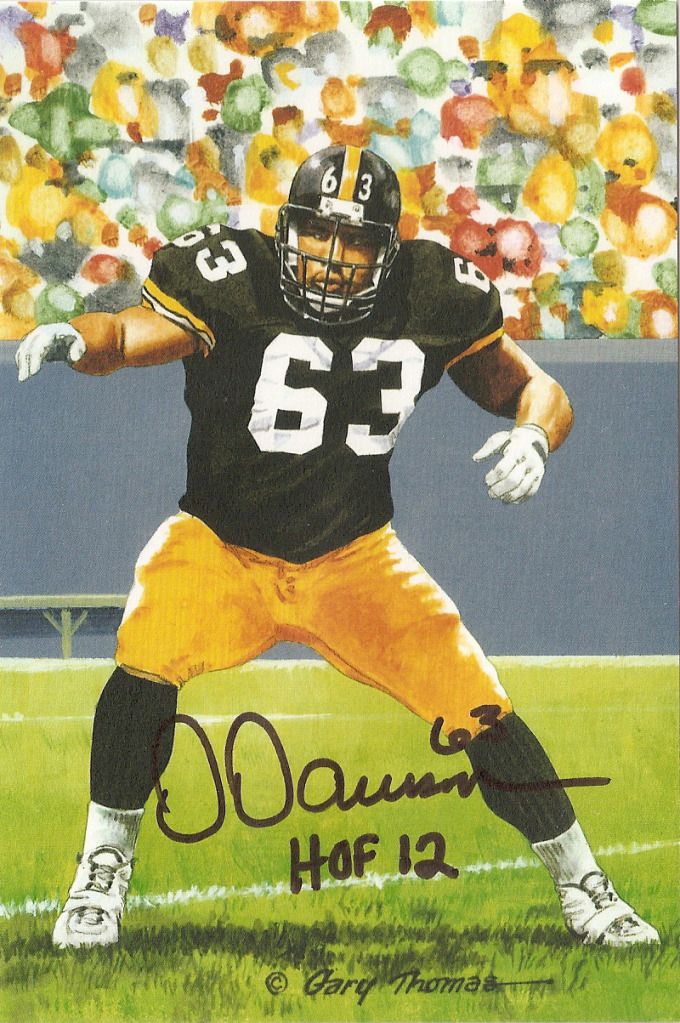 Entire GLAC collection (~250) can be seen here:
Goal Line Art cards pictures by Bucklion - Photobucket
The guys were in a good mood generally, and it is a good weekend to get autographs in general. If folks haven't made the pilgrimage to Canton, I would highly recommend it. The HOF has been renovated and it really is very nice.