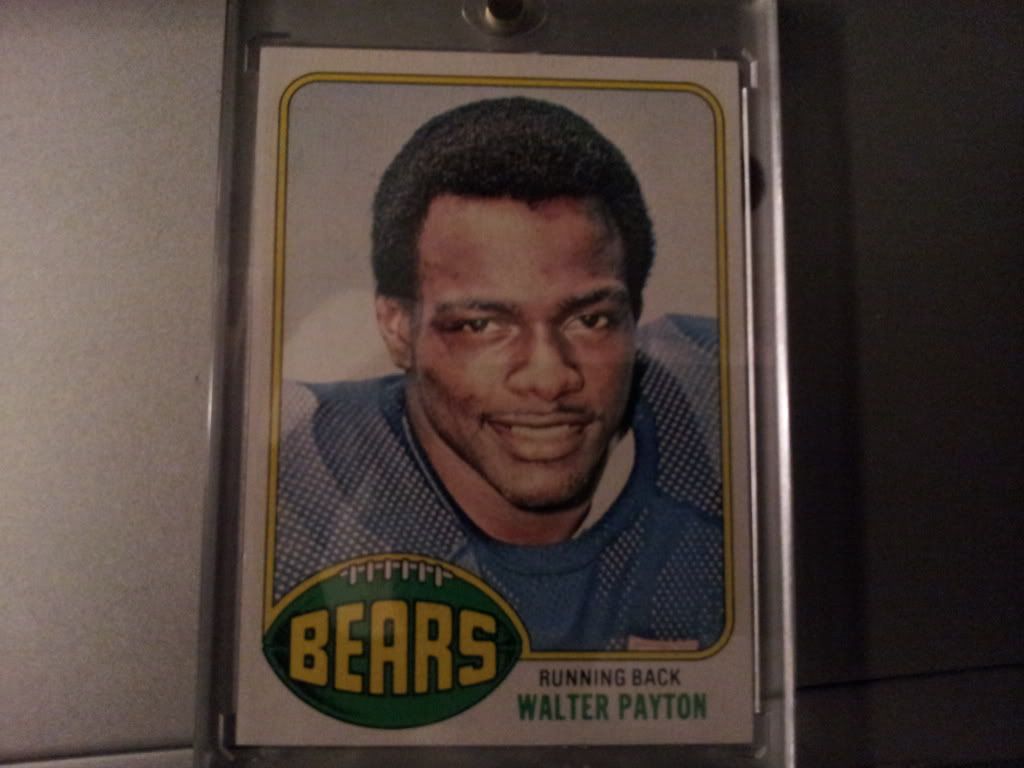 Just won this on ebay a few days ago. Came today...beautiful, beautiful card. Im thinking about sending it in for grading. Anyways....side story coming up.
When I was about 10, my friend got a shoebox full of cards from his grandpas house. I was there when he got them so we started looking through them. Sure enough, there was a Walter Payton rookie in there. It had some indents on the side and wasn't in the best shape, but it was still a Payton rookie. My friend didn't know a whole lot about football at the time so I offered to trade for it. At the time I gave him about 10 1988 Matt Williams Topps rookies and a few Score ones too. He thought it was a great deal so we did the trade. I went out and purchased a screw down holder and was super excited that I got this card.
I took it to school to show it off to everyone and everyone was amazed and loved it. It was the best card any of them had ever seen. One day I got called to the nurses office so I left my backpack in class. When I came back, I noticed someone had stole the card!!! I was panicked, pissed etc. Nobody would own up to it either and to this day I have a feeling who it was, but cant prove it. Long story short....karma may have played a role. I bamboozled my friend out of a great card and then my dumb ass was so proud of it I had to show it off and it got stolen. I always missed that card. It was the first "great" card I ever had. Now I have one again. All is right in the world.