hi all- Happy Thanksgiving to those celebrating today. Yesterday at the local Wednesday show I went to get some supplies as I've been selling off a large portion of my collection. While I was picking up my toploaders and other packing supplies I noticed that the dealer had 3 boxes of Galactic Files left. He had them marked at $90 apiece and as I didn't want to spend too much money I just grabbed two of them. Along with two red parallels /35 and 21 blue parallels /350 here are the hits: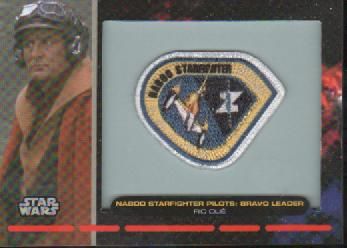 this one wasn't terrible as I just sold an identical one for $11.50 which isn't bad for a manufactured patch.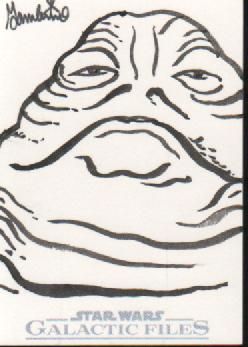 a pretty basic sketch of a great character by Gambino- I have to say that both of my sons ages 16 and 13 could sketch a better Jabba than that but at least it wasn't a Howard Shum sketch
and then there were two premium hits first up the "Queen"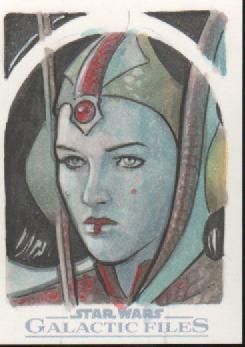 outstanding sketch of Queen Amidala by Lee Kohse
and finally there was a "Princess"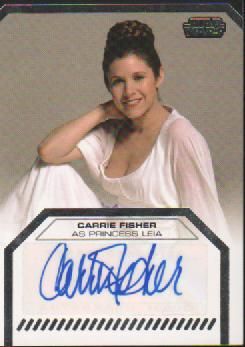 - I've always wanted a Carrie Fisher auto- not sure whether I will keep this particular one of sell it to buy one of her other ones but in any case I was thrilled with the boxes.
thanks for the read,
Dave