Despite being a fan of SW, I've never picked up any of the boxes. At $20 figured it was worth a shot and looked forward to pulling a sketch card.
Turned out better than I thought since I pulled 2, including one of the "Animator Sketch Cards" (On the Left - artist Plunkett)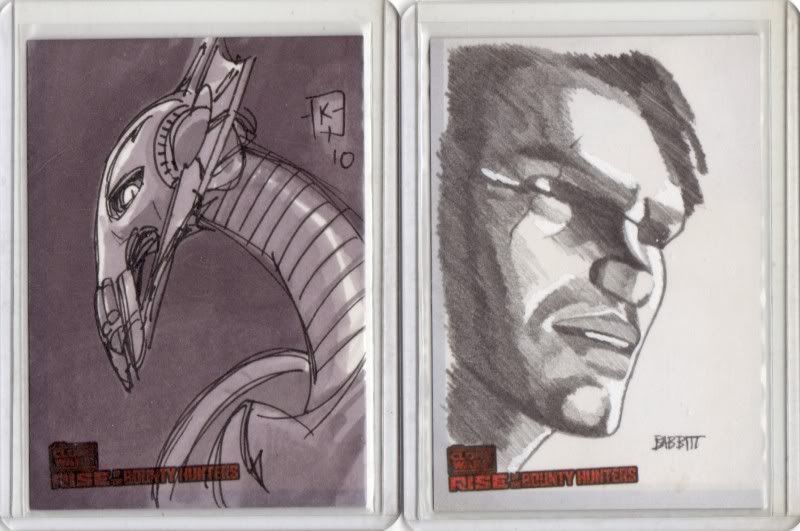 If anyone checks in on this I could also use some help.
As I said, I really only do Sports...If anyone could help with a potential value of the animator sketch (even a range or best guess) it would be much appreciated.
I had figured I'd keep the sketch card I got, but since I got the two I figure now I can keep one and recoup some money.
Thanks in advance for any help, or just thanks for taking a look!!!