Had an awesome package from JustinVerlander07 with some recent in-person autographs he managed to snag for me. Some very cool stuff for my personal collection! Have four to show off here...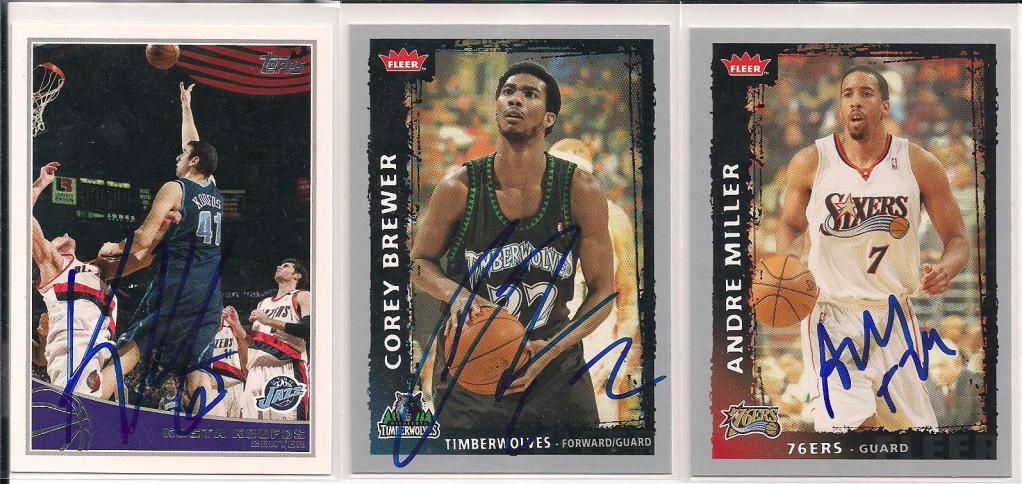 Kosta Koufos
Corey Brewer
Andre Miller
Love the 08/09 Fleer set signed, so these are welcome additions...not necessarily working on the set, but trying to get as many signed as I can.
Then we have the bigger piece...
Kyrie Irving 8x10!
Missed Irving when he was signing at the Cavs game I went to last year and have been kicking myself ever since. When Dan got a second 8x10 signed, he hooked me up! Awesome stuff!