Bought this collection of Sports stuff and as yo may know I am Eagles fan so this Dallas stuff has to go! For sale or trade!
Take a look. All prices include delivery to the lower 48.
Unused items - prices are dlvd
Plush Dog w/ tags SOLD
Plush Cowboy w/ tags SOLD
Dallas Shower curtain $6
Pocket Pro mini Helmet $3
1994 Back 2 Back shirt some minor stains. Stains are hard to see in person, shirt is used and a little faded. Size L $3 dlvd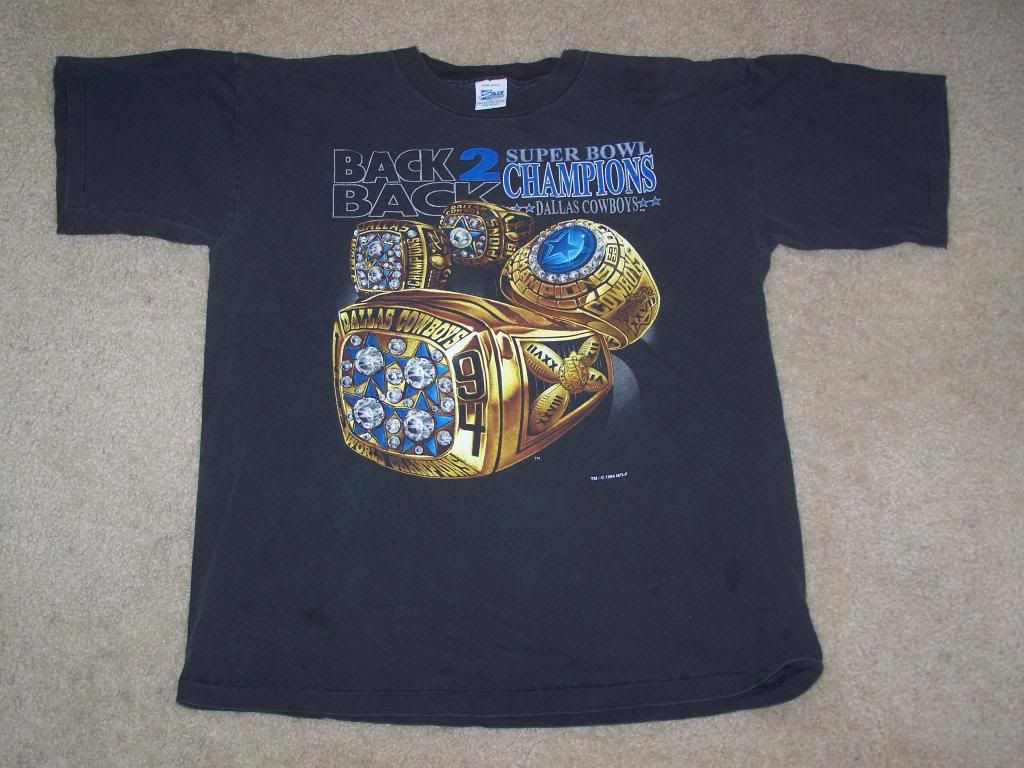 Slightly Used Cowboy, pretty nice. Size M $6 dlvd
Official Reebok Testeverde jersey, size M. Some hard to see brown stains, might be washable? $9 dlvd
Baseball Cooperstown book 2005. Dust Jacket is good, book is near mint. $7 shipped media.