UFC Finest Ben Henderson redemption
---
I bought a box of 2011 Finest for my brother for his birthday just before Christmas. I watched him open it, which was fun. I know very little about UFC, but he was super excited about this one. I redeemed it for him and it just arrived this week.
Ben Henderson jumbo mat auto /25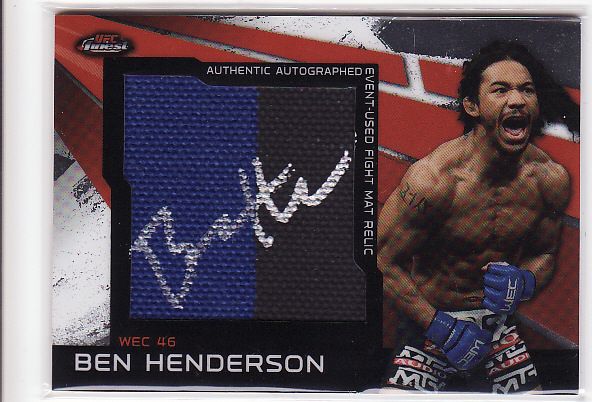 __________________
Will

In search of 2006 National Treasures cut autos. 2012 Topps Chrome QB Rookie Reprint Michael Vick, John Elway, Ken Stabler. 2007 Ultimate Legendary autos.