Here are a few pictures of what i got signed a couple weeks ago at the Cardinals Winter Warmup.
I picked up a couple newspaper press plates last year of the 2011 World Series and I thought they would be some neat pieces to have signed. They both turned out great!
From the front page of the STL Post on the Sunday after the World Series.
Signed and inscribed by Mitchell Boggs, Mark Rzepczynski, Jon Jay, Chris Carpenter, Daniel Descalso, Allen Craig, Jamie Garcia, Fernando Salas, Jake Westbrook, and Tony La Russa. I still have Holliday, Molina, and Freese that I need to get, so this is still a work in progress. I hope to get them next year.
This is one of my favorites. This is from the front page after Game 6. Love the inscriptions!
Here's a closer look at the signature.
Tony LaRussa also did a book signing so I was able to get his new book signed. It was pretty awesome. He took the time and would talk with you while he was signing. He also had his World Series rings laying on the table to take a look at. Those were awesome!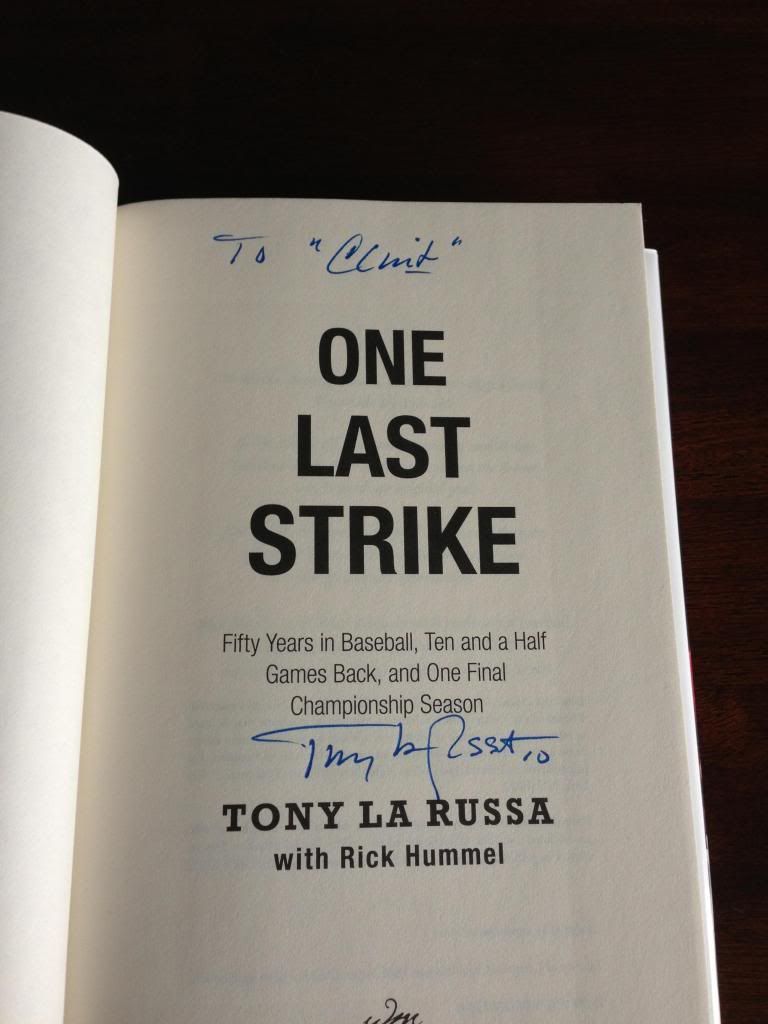 And my last pickup was an Ozzie Smith HOF 02 inscribed auto ball. I'm trying to get an autograph of all the Cardinals that have their number retired in left field. I've got Ken Boyer and Dizzy Dean left to get.
Thanks for taking a look!
Clint